The pandemic has affected nearly every aspect of our daily lives, and basic necessities that were once widely available are becoming more scarce. It has greatly impacted and expanded the population of people who struggle with food insecurity.
I had an opportunity to speak with Melissa Spiesman, vice president and national site director at Food Rescue US, about how her nationwide organization is trying to address food insecurity in the middle of the coronavirus pandemic.
The Epoch Times: Have you found that you've had an increase in the number of volunteers?
Ms. Spiesman: One hundred percent. People are really reaching out to see how they can help and what they can do to be a part of this now.
The Epoch Times: How have those in need reacted to your efforts, especially during this time?
Ms. Spiesman: They're always so grateful, and the one thing that I can say that we've witnessed through all of this is the spirit of the American people coming together to do whatever they can do to help. Volunteers who might not have been able to volunteer because they're too busy with their work or their schedules conflict are really stepping up to help, and because of that we're able to get more food.
People in need are recognizing this and are so grateful because we really focus on fresh and high-quality food. So not only are they receiving food, they're receiving really good, high-end, quality food and they really appreciate that their communities are stepping up for them.
The Epoch Times: What is your organization's mission right now in the midst of the coronavirus pandemic?
Melissa Spiesman: Our mission will continue to be to help end food insecurity and food waste by directly transferring food from where it would be wasted to agencies that serve people in need.
The need is growing as more people are impacted by business closures. So people who rely on gratuities, restaurant workers, hotel workers, convention servers, and general businesses where paychecks are going to be slashed, those people are out of work.
Then what the immediate increase has been around is food businesses that are closing that have freezers and fridges full of food that need to get this food out of their businesses. The need has been great right now to pick up this food, some of the agencies that we're serving have had to close and change their hours because of social distancing—a lot of them are community centers where groups congregate. So just being able to remain nimble and flexible in our communities to be able to address the need both from the food donor and the receiving agency.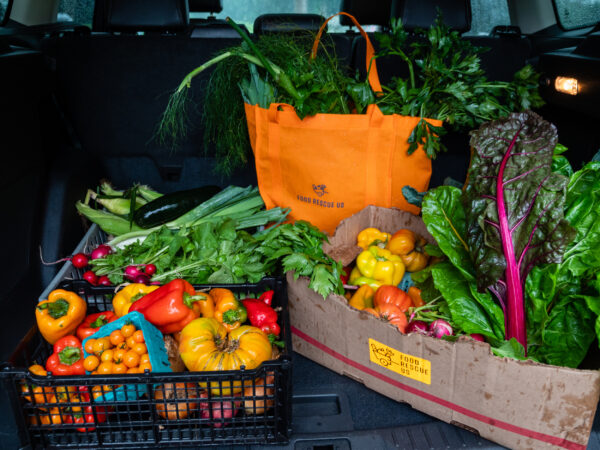 Fresh high-quality food that would otherwise go to waste. (Courtesy of Food Rescue US)
The Epoch Times: How has the pandemic affected who is most in need of this food?
Ms. Spiesman: I think that the people who were always in need are impacted in the sense that their need in some cases might only be increasing, because now, for a lot of those families, those children are home. These are children that might normally get at least two if not three meals a day at their schools. These are families that are now being challenged with childcare opportunities. Some of them are having to stay home to take care of their children because they're not in school every day.
The people who are out of work because their businesses are closing or because they have been relying on gratuities whether through conventions, conferences, restaurants, and hotels.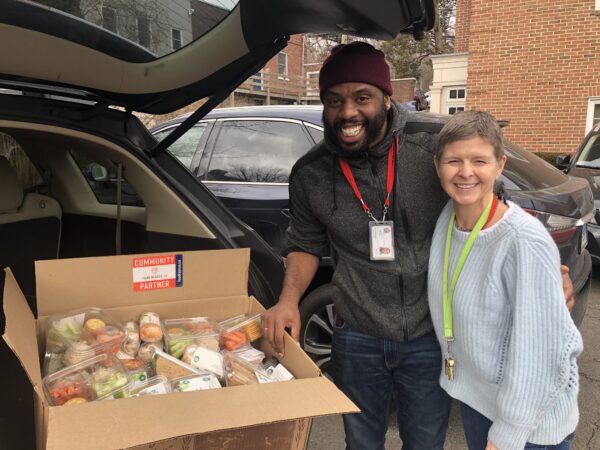 Volunteers rescuing food for those in need. (Courtesy of Food Rescue US)
The Epoch Times: How has the pandemic complicated your efforts, and how are you overcoming those obstacles?
Ms. Spiesman: It's been complicated because businesses are closing, so some of our regular food donors will no longer be donating food. We have a big push as they close their business and we have to pick up all of that food, and then they won't be a continuing source for food.
Then, the closures and shifts in the need at the receiving agencies, and what we're going to do about it. We're trying to be very proactive in our communities and continue to stay in touch with the food communities in our locations to be able to see where is the food available, how do we get that food to where the need is, and now we're thinking longer-term—how to ensure a steadier flow of food moving forward.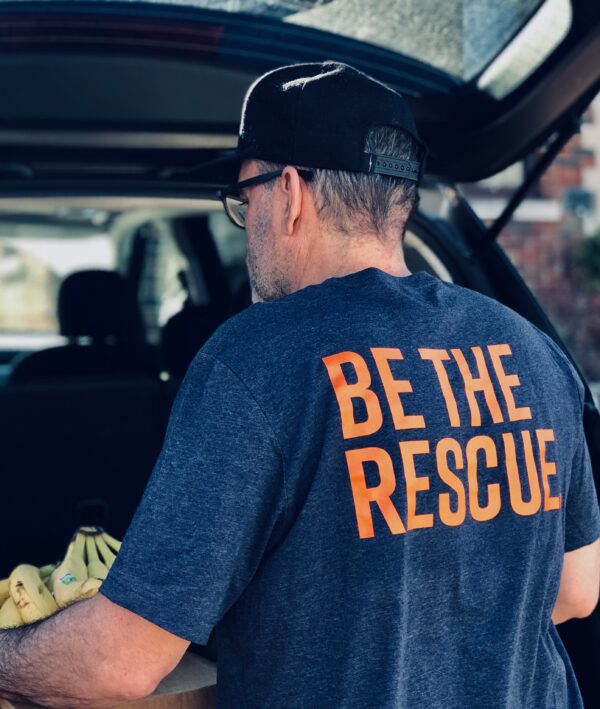 A volunteer carries bananas that would otherwise go to waste. (Courtesy of Food Rescue US)
Republished with Permission The Epoch Times    SUBSCRIBE
---
Get Citizensjournal.us Headlines free  SUBSCRIPTION. Keep us publishing – DONATE