Atlanta Police Officer Gives Her Own SUV to Mom of 5 Fleeing Domestic Violence
BY LOUISE BEVAN
An Atlanta police officer has given straight from the heart after meeting a woman in need who is a domestic abuse survivor with five children. The officer handed her the keys to her own like-new SUV to help the struggling mom get back on her feet.
On Sept. 29, 27-year Atlanta police officer Veronica Campbell and several colleagues gathered outside Bessie Branham Recreation Center for the handover. The unsuspecting mom and three of her children were surprised with a 2011 Dodge Nitro.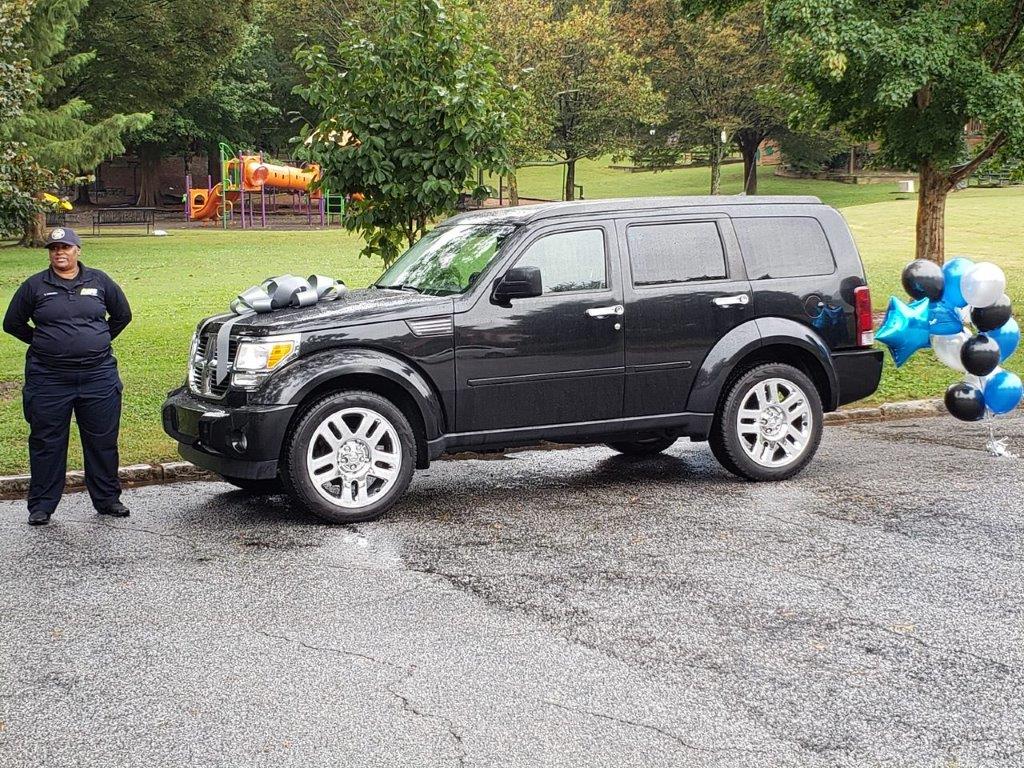 (Courtesy of Atlanta Police Department)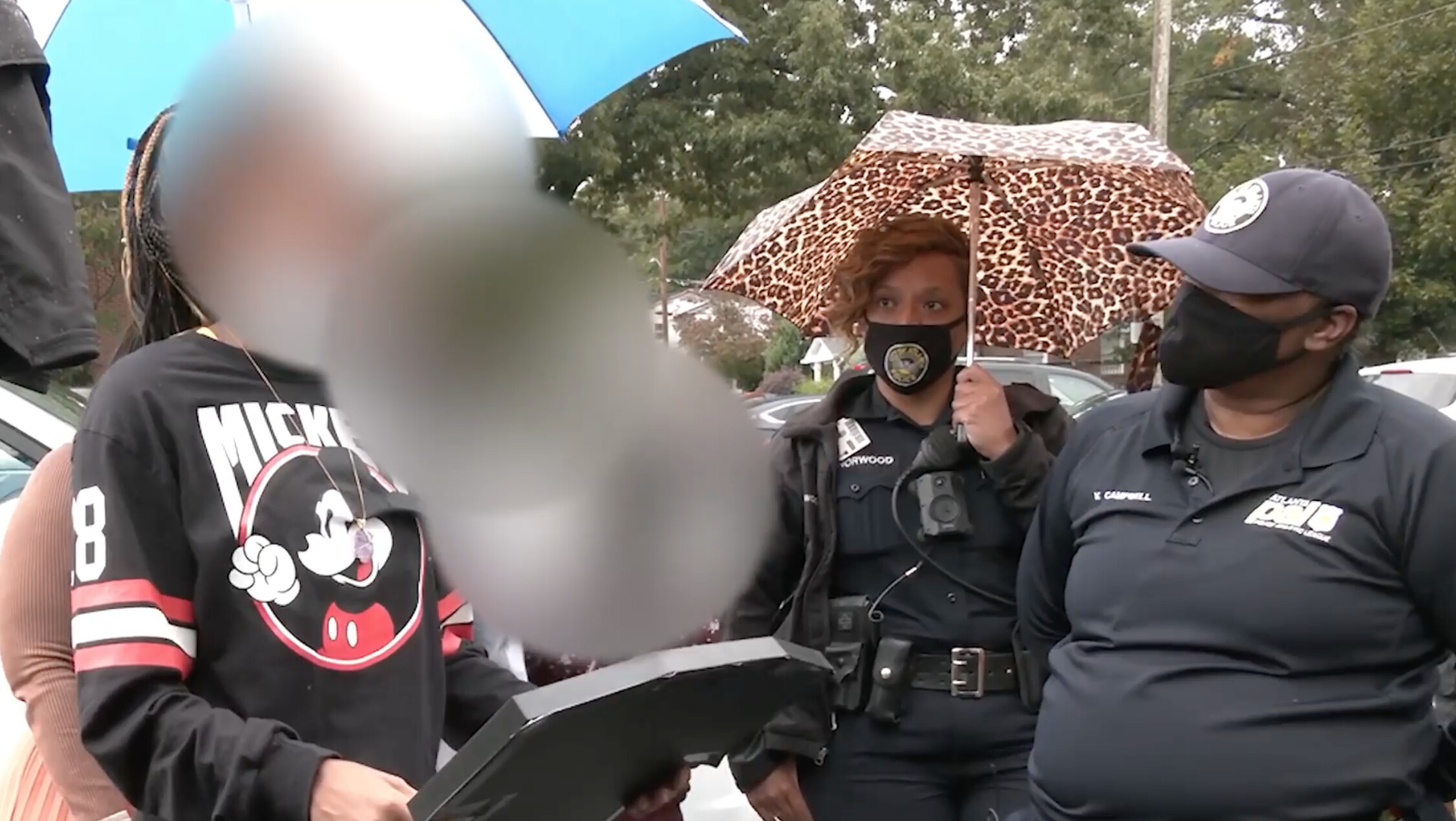 (Courtesy of Atlanta Police Department)
The department later posted footage on Facebook, blurring the identities of the recipient and her kids for their own protection.
"During the COVID-19 pandemic, the mother made the difficult choice to flee from a domestic violence situation and move to Atlanta with her children," officials wrote. "The mother sold the car she drove to Atlanta shortly after arriving, and she used the money to pay for shelter for her family."
Campbell met the woman while mentoring at the Atlanta Police Foundation's At-Promise Center, through which the family found shelter and the mother found a new job. She had been commuting to work and ferrying her five kids on the bus.
"Officer Campbell saw the need to step up and provide the family with a reliable vehicle as they continue to improve their lives," the department explained, expressing pride in Campbell for her "caring heart."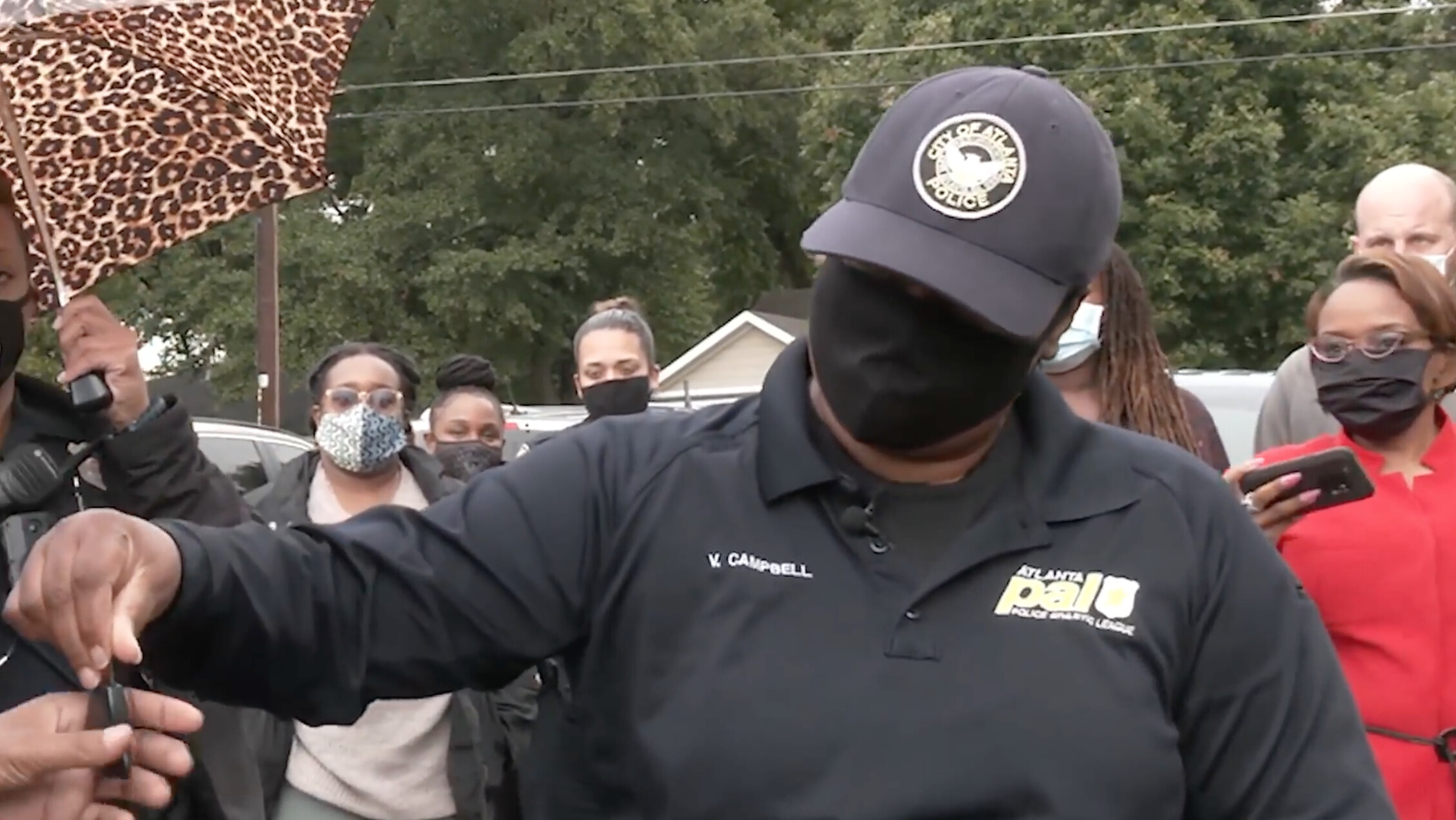 (Courtesy of Atlanta Police Department)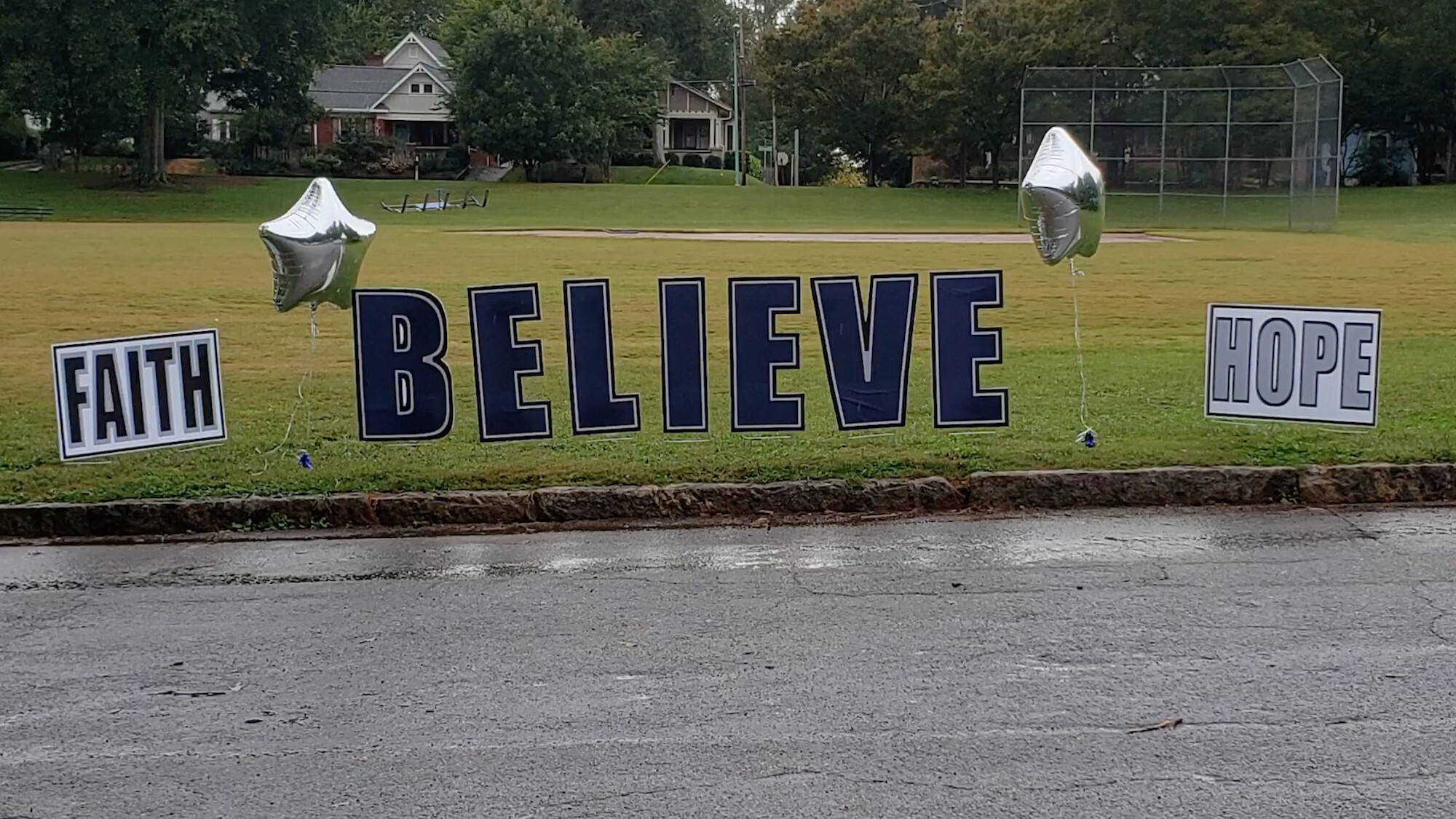 (Courtesy of Atlanta Police Department)
At the hand-off, Campbell asked the woman to turn her attention to a lawn display that read "Faith, Believe, Hope," before handing her the keys to her new SUV. "Today is a day for you," she said.
Through tears, the mom addressed the crowd. "Strangers will go a long way to help you more than anyone else, so this is a true blessing," she said.
Campbell later told Fox 5 Atlanta that she previously owned the vehicle but decided to give it to her because she would be able to make better use of it.
Campbell is an active giver, assisting in youth events and donation drives year-round. By her own admission, she is always trying to find different ways to help people. "It's service before self," she explained. "When you sign up to be a law enforcement officer, that's what you're there to do."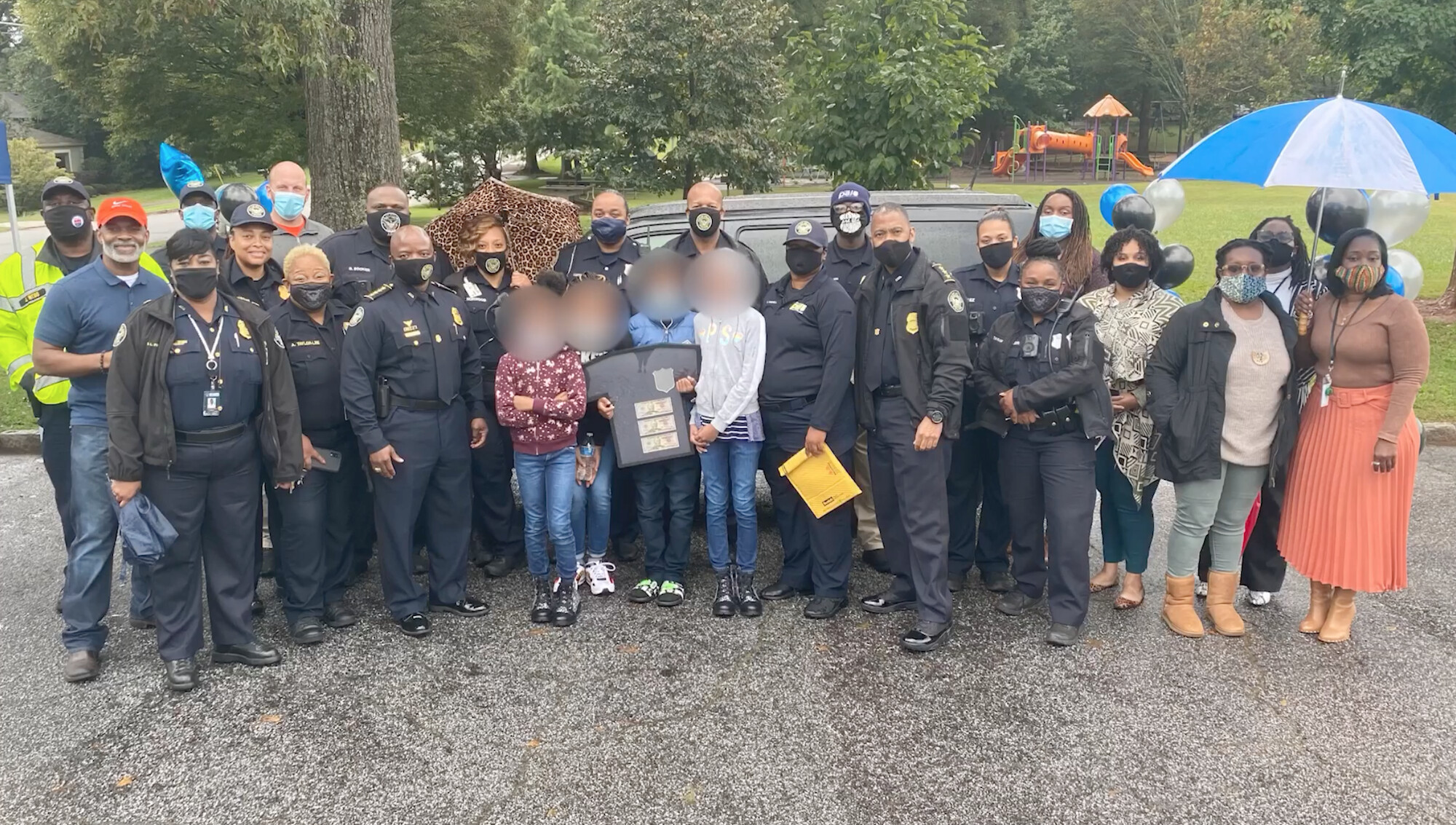 (Courtesy of Atlanta Police Department)
Campbell hopes that if people will see her and her colleagues as "people first and officers second," it will help strengthen the relationship between law enforcement and the community.
We would love to hear your stories! You can share them with us at [email protected]
Republished with Permission The Epoch Times    SUBSCRIBE
---
Get Citizensjournal.us Headlines free  SUBSCRIPTION. Keep us publishing – DONATE