Syracuse police officers Shaquille Muhammad and Joseph Blazey feared the worst when they got a call about a baby who nearly drowned in a bathtub on Aug. 23. But the officers "kicked it into overdrive," as Muhammad told Syracuse.com, and arrived just four minutes after the infant's mother called 911.
With no time to spare, the mother brought her baby, who was unconscious, out to the officers, and Muhammad successfully administered CPR. His partner Blazey affirmed that a "quick response can mean the difference for a lot of people."
Both Blazey and Muhammad were relatively inexperienced when it came to first aid, having only ever performed CPR during their training. Both officers joined the force fairly recently, Blazey in 2018 and Muhammad in 2019, but that didn't stop them from stepping up when it mattered most.
The baby's mother called 911 in desperation in the mid-afternoon, reporting that while bathing, her 2-year-old son had pushed her 1-year-old under the water.
Once the dispatcher informed the traumatized mother that help was on the way, she ran out onto the front lawn to await the police. Officer Muhammad arrived first and overcame the momentary shock and got to work with gentle chest compressions. "It was extremely new for me," Muhammad explained. "The gears just started turning."
Officer Blazey arrived just one minute later and was able to assist by lifting the child's chin to tilt his head back to open the airway. Blazey also gave breaths to supplement the compressions. Not long after they started, the baby boy coughed up some of the water he had swallowed in the bathtub and breathed on his own.
Paramedics arrived just a minute later and took over on the CPR, attempting to stabilize the infant. They took him to Upstate University Hospital, where they expected him to make a full recovery.
In the process, Child Protective Services of Syracuse was notified and plan to investigate the incident. As for the police officers, despite their heroic actions, they took no special credit. "We're here for everyone," Muhammad said.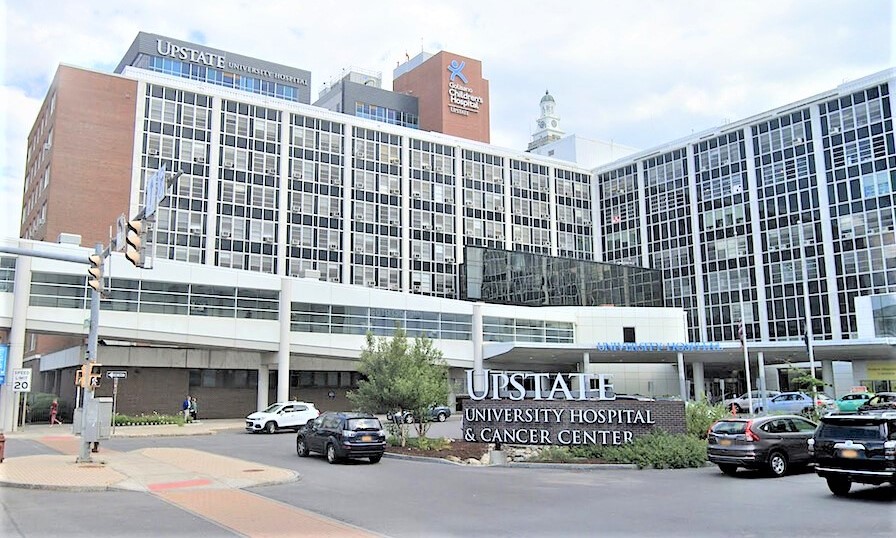 (Screenshot/Google Maps)
This wasn't his first time making the news for outstanding actions. As a recruit, Muhammad was one of the most remarkable competitors at the Syracuse Regional Police Academy's fitness challenge, completing 100 push-ups.
Despite being very sore and tired, Muhammad was grateful for the support of his fellow police academy recruits. Despite the competitive aspect of the event, Muhammad explained, "I just look at it like building a bond with people you'll see out on the road every day."
He told Syracuse.com that he was inspired to join the force after seeing the response to the death of Michael Brown in Ferguson, Missouri. "I thought to myself, why not be a part of the solution?" he said. "So I decided to join."
We would love to hear your stories! You can share them with us at [email protected]
Republished with Permission The Epoch Times    SUBSCRIBE
---
Get Citizensjournal.us Headlines free  SUBSCRIPTION. Keep us publishing – DONATE