When life throws a curveball, having the support of near and dear ones can make a huge difference in passing the trials put before us. A boy from Texas has touched hearts by being the best brother after he shaved his head in a show of solidarity to his 3-year-old sister, Lula Beth, who was diagnosed with pediatric kidney cancer.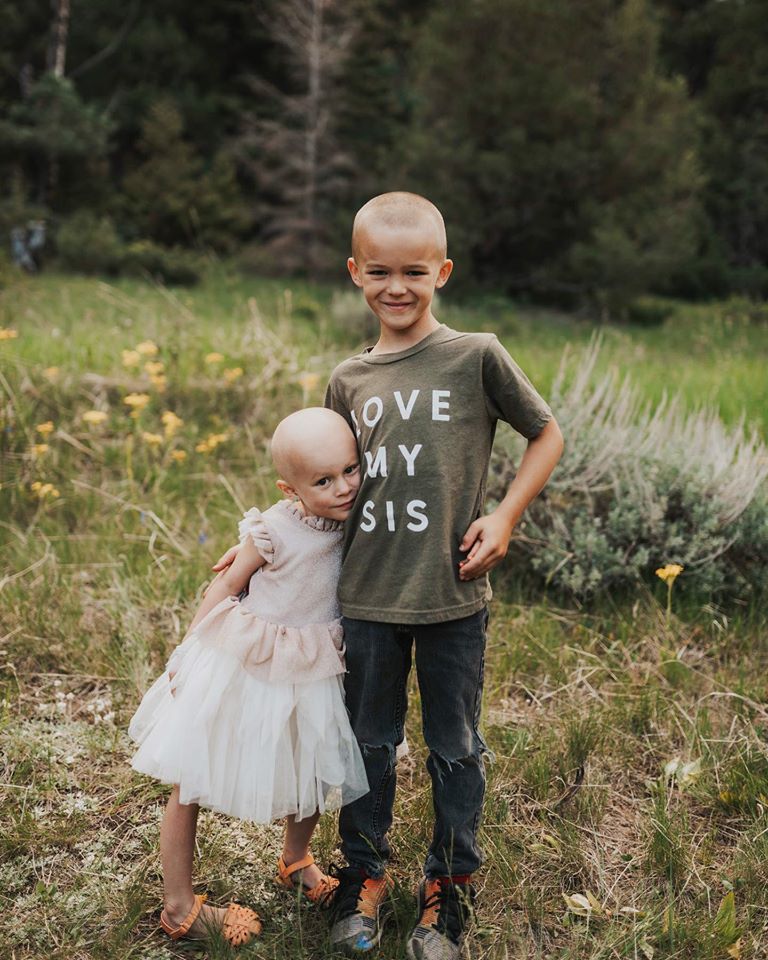 (Courtesy of Kristin Bowden)
"March 2020. The messiest month of our lives. Throughout March we visited different doctors offices at least 6 separate times," mom Kristin Bowden wrote in a Facebook post. "[Lula Beth] was diagnosed with a UTI 2-3 times. RSV once. Flu-bug once. It just wasn't adding up."
The couple knew that something was really wrong with their daughter as she refused to eat or drink anything. As a result, Lula Beth lost a lot of weight and started to become really skinny.
Lula Beth cried in immense pain as she struggled while sitting and standing. On March 23, after yet another flu bug diagnosis and Zofran, a worried Kristen and her husband, Dakota, knew something wasn't really right with their toddler. They thus rushed her to the emergency room later that day. After multiple tests were done, the doctors revealed the parent's worst nightmare. "We found a football sized tumor that is cancerous […] She needs surgery," Kristin wrote.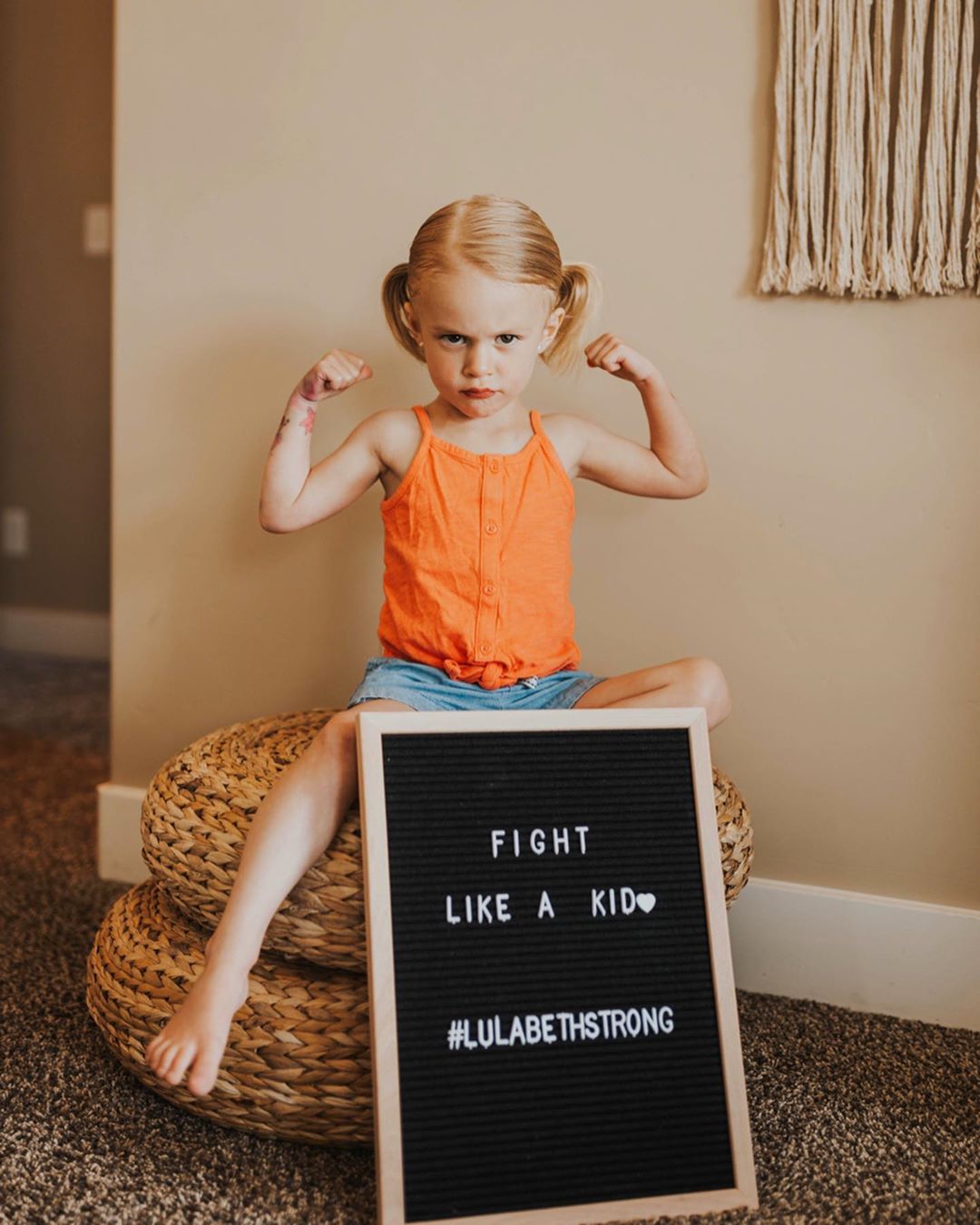 (Courtesy of Kristin Bowden)
Hearing those words, Kristin admits her heart sank. "I will forever remember that feeling. Confusion. Heartbreak. The heaviest sadness. Denial. Shock. Scared. Numb. Completely numb," the mom shared.
For the next two weeks, Lula Beth was treated at Primary Children's Hospital in Salt Lake City.
On March 26, the toddler underwent a five-and-a-half-hour surgery, and doctors successfully removed her tumor. It was then that it was revealed that the toddler was diagnosed with stage 2 Wilms, which is pediatric kidney cancer.
The Bowden family was told that their little girl would have to undergo chemotherapy, followed by visits of treatment for 22 weeks. However, during this time, Lula Beth showed immense strength and resilience.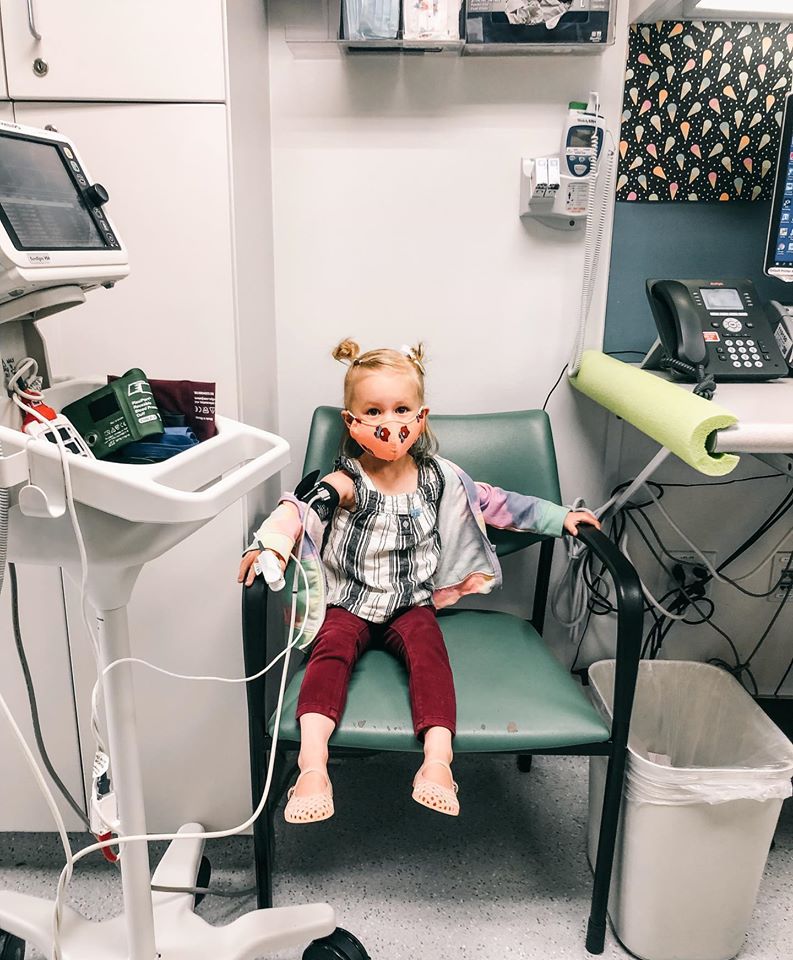 (Courtesy of Kristin Bowden)
"Little Lula Beth has been a champ throughout the whole journey," Kristin told Cafe Mom. "She has only gotten sick one time from chemo, and has completed 11 rounds thus far. It has brought our family closer together enduring a trial like this!"
In May, after Lula Beth went through 10 successful rounds of chemotherapy, her parents started to prepare her for the fact that they would have to cut her hair really short, as she was losing clumps of hair. To their surprise, the little girl's reply was, "Let's do it right now!," Kristin recalled in a Facebook post. "That's my girl! 3 years old, not afraid of anything and ready to tackle on any task and with such grace."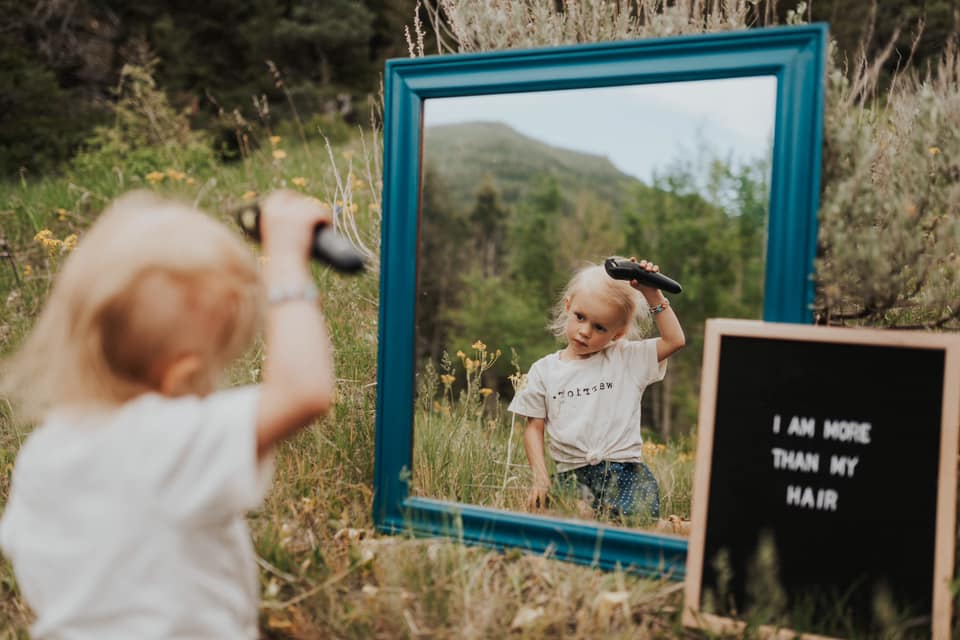 (Courtesy of Kristin Bowden)
When they decided to shave Lula Beth's head, her elder brother and best friend, Kohen, who has also been concerned and supportive of his little sister through her battle with cancer, "[d]idn't blink an eye and told his sister she could shave his as well so she didn't have to do it alone," Kristin told The Epoch Times.
Alluding to the little boy's heartwarming act, Kristin said: "He has such a loving heart and always strives to make people happy and feel included."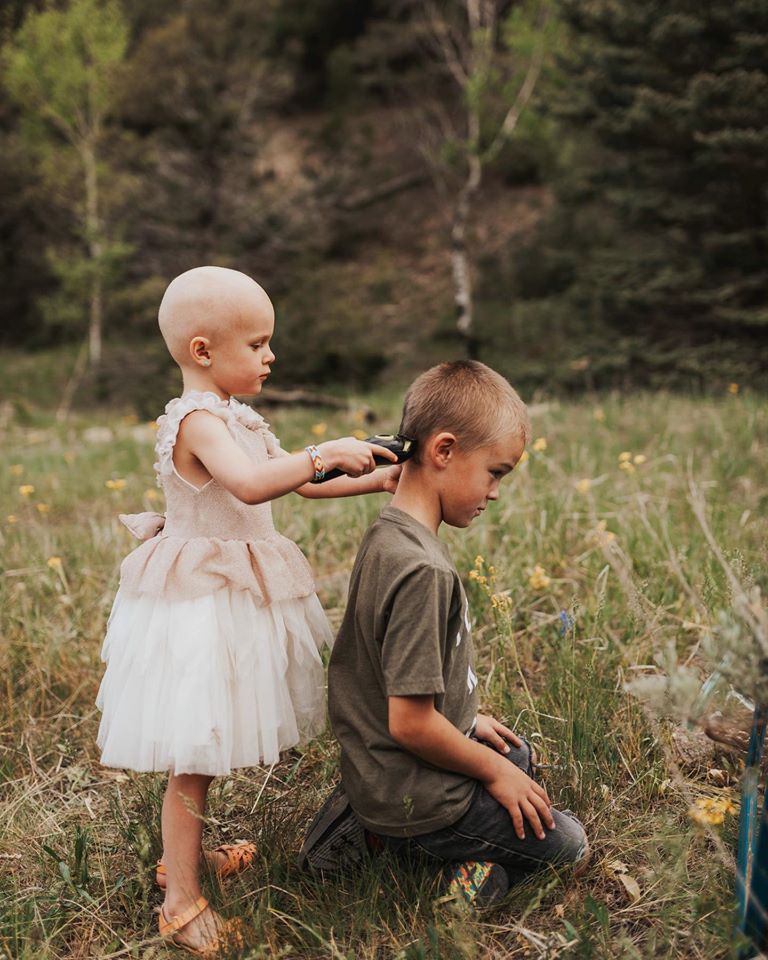 (Courtesy of Kristin Bowden)
She further added: "We are so proud of the man he is becoming and we are so proud of Lula Beth for being so brave and strong through it all she has kept a smile on her face."
When Lula Beth finished shaving his head, the little girl was so happy that she rubbed it and planted a little kiss.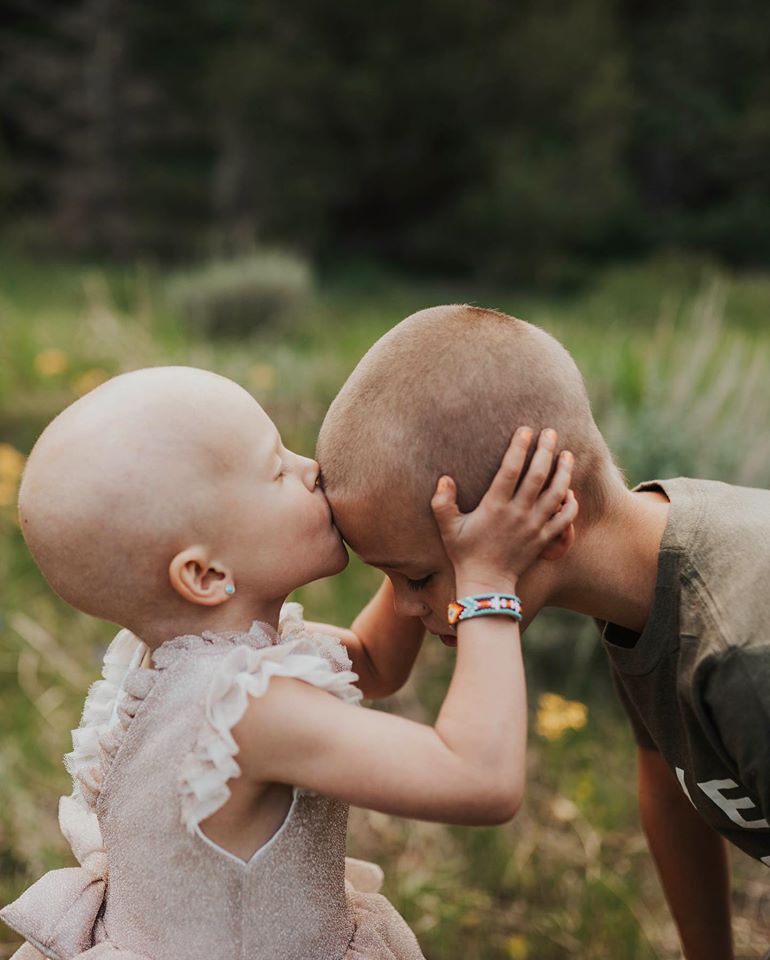 (Courtesy of Kristin Bowden)
Not long after, dad Dakota and six other family members too showed their solidarity to the strong little girl by shaving their heads. Brave Lula Beth is due for a final round of chemotherapy in August, but her parents can't be more proud of their two children.
"They are both definitely an inspiration to all," Kristin said.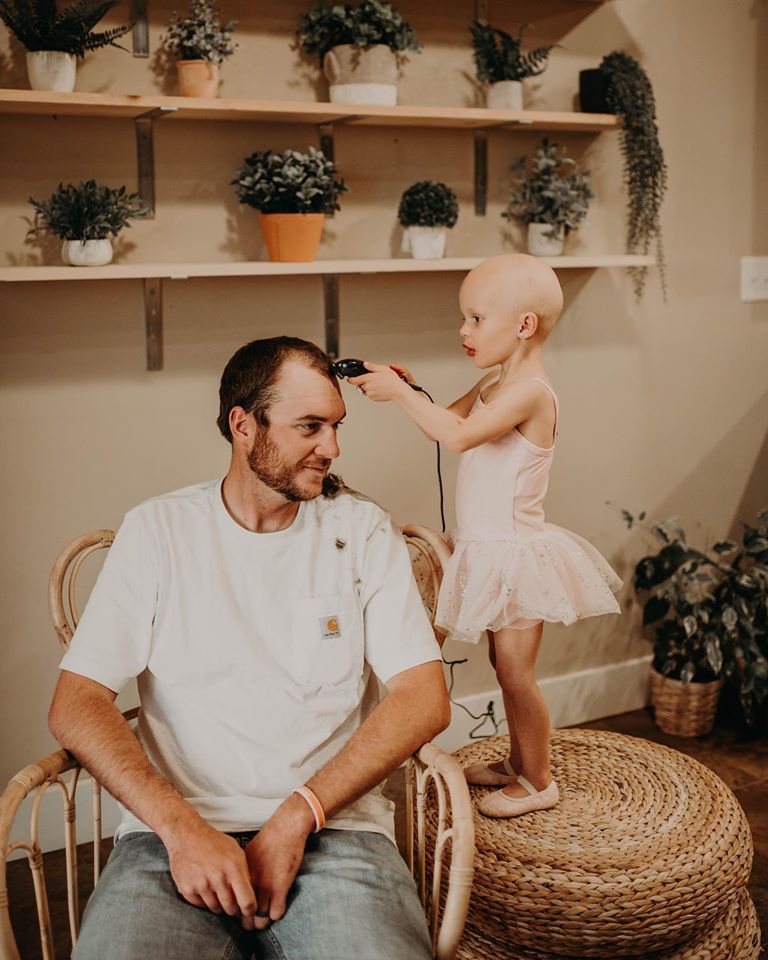 (Courtesy of Kristin Bowden)
We would love to hear your stories! You can share them with us at [email protected]
Republished with Permission The Epoch Times    SUBSCRIBE
---
Get Citizensjournal.us Headlines free  SUBSCRIPTION. Keep us publishing – DONATE