Cartoonist Chip Bok: Jenner comes out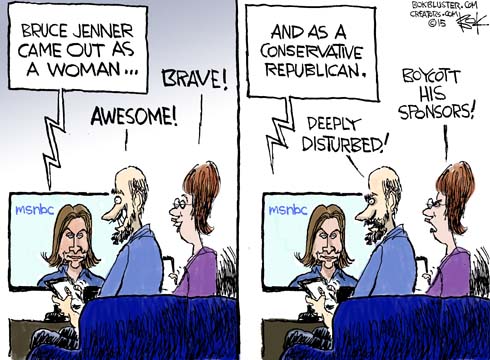 Bruce Jenner came out as a woman to rave reviews. He also came out as a conservative Christian Republican. That didn't go over as well with his former admirers on the left.
Jenner told Diane Sawyer that, despite his manly body, he's always had the soul of a woman. He won a gold medal in the men's decathlon at the 1976 Montreal Olympics. That was the same Olympics where many of the gold medal winning East German swimmers were women with the bodies of men.
Get Citizensjournal.us Headlines free  SUBSCRIPTION. Keep us publishing – DONATE
Scroll down to make a comment