COLUMN
By Raynard Jackson
Many small business owners are asking if the Biden Administration will turn back Trump's specific economic policies that directly led to lower unemployment rates for Blacks and Hispanics.
Kevin Hassett, Trump's Chairman of the Council of Economic Advisors, will deconstruct the lies pushed by radical Democrat operatives like Roland Martin, Joy Reid, Don Lemon and Tiffany Cross about how Trump's policies did not positively impact the Black community.
https://www.heritage.org/economic-and-property-rights/event/virtual-event-biden-threatens-undo-the-work-trump-policies
Co-hosted by
Chairman and Founder, Black Americans for a Better Future Education Fund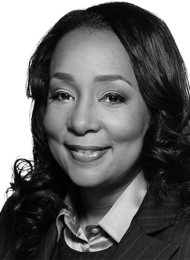 Vice President, The Feulner Institute
---
Raynard Jackson is a Pulitzer Prize nominated columnist  and President & CEO of Raynard Jackson & Associates, LLC, an internationally recognized political consulting, government affairs, and PR firm based in Washington, DC.  Jackson is an internationally recognized radio talk show host and TV commentator.  He has coined the phrase "straticist."  As a straticist, he has merged strategic planning with public relations.  Call RJA to discuss how they can get you to the next level of your career or business.
Founder and Chairman of Black Americans for a Better Future (BAFBF), a federally registered 527 Super PAC established to get more Blacks involved in the Republican Party.  We focus on the Black entrepreneurs.
Website:   http://www.bafbf.org/donate/
Add me to your facebook:  https://www.facebook.com/raynard.jackson.12
---
The views and opinions expressed in this commentary are those of the author and do not necessarily reflect the official position of Citizens Journal.
---
Get Citizensjournal.us Headlines free  SUBSCRIPTION. Keep us publishing – DONATE