Herbarium Plant Pressing Workshop
A hands-on class introducing herbarium methods and applications using dried, preserved native plants from the Santa Monica Mountains.
About this event
Join us for an interactive walkthrough of the history of herbaria, techniques for preservation, and procedures to create a snapshot in time! Volunteers will learn herbarium techniques firsthand and contribute to our collection that will last generations. Volunteers will create labels, containing corresponding geographic and habitat data, that will be joined with the dried specimen and mount them on archival quality paper. Volunteers will take a very short hike to learn about specimen collection, and will be able to create a specimen to take home for themselves! This class will also briefly cover basic scientific naming conventions, plant descriptions and applications of herbarium specimens.
This volunteer work will take place outdoors near the Rancho Sierra Vista Nursery. Much of the work will take place under shade, but volunteers should be expected to stand for at least 2 hours and be exposed to the cold and sun for various lengths of time. We will also be hiking for a total of 15 – 20 minutes to collect a specimen and data nearby the nursery. Please wear hiking or outdoor working attire, bring water/ a reusable water bottle, sunscreen and a sun hat.
Directions:
1. Park in the main visitor parking lot: "Car Park for Sycamore Canyon"
The main entrance is at Via Goleta and Lynn Road, Newbury Park, CA 91320
From the Ventura Fwy (101) to Lynn Rd exit. South on Lynn Rd 5.25 miles to Via Goleta. Park entrance is on the left.
Pass the "Santa Monica Mountains National Recreation Area – Rancho Sierra Vista, Satwiwa" arch and continue driving all the way down the road to the main lot.
2. Walk past the left side of the bathrooms, past the Eucalyptus grove
3. Meet Tak in front of the building on the left!
Total walking time averages less than 3 minutes. There is a map to navigate to us. Call or text 805-844-7449 if you can't find the way. If you are walking for longer you may be walking the wrong way!
For more information, contact:
Antonio Sanchez – [email protected]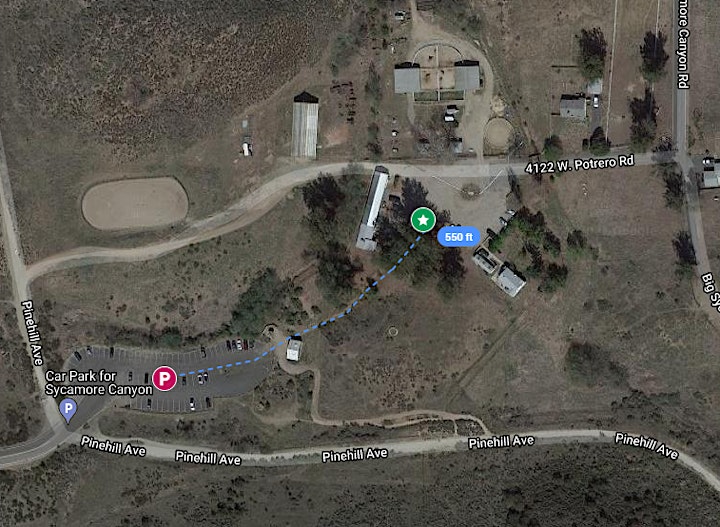 Date and time
Fri, September 17, 2021
9:00 AM – 12:00 PM PDT
Location
Rancho Sierra Vista/Satwiwa
4121 Potrero Road
Newbury Park, CA 91320
United States
---
Get Citizensjournal.us Headlines FREE SUBSCRIPTION. Keep us publishing – DONATE