The 2020 Panel
FREE Lecture Series
July 20, 2020
James Simpson
The Red/Green Axis: The Asymmetric Military Strategy to Overthrow the United States
This lecture describes the birth and development of the various strategies used by the international Left to undermine, corrupt and subvert target nations. Following WW II, it formed an alliance with the Muslim Brotherhood, the fount of almost every Islamic terrorist group in the world. Together, they have formed an axis dedicated to our destruction, and they have almost won.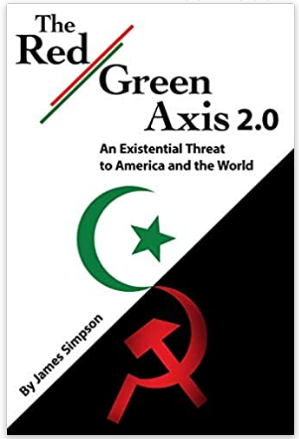 Your Contributions Make a Difference. Help Us Continue to Train & Educate Others.

You are the light of the world. A town built on a hill cannot be hidden. Neither do people light a lamp and put it under a bowl. Instead they put it on its stand, and it gives light to everyone in the house. In the same way, let your light shine before others, that they may see your good deeds and glorify your Father in heaven.
–
Matthew 5:14-16
IMPORTANT: Because of the increase with internet traffic and conference calls, please know that you may experience a connectivity issue for the call. Keep trying to connect repeatedly to resolve the issues.
Copyright © 2020 The 2020 Panel, All rights reserved.
Our mailing address is:
The 2020 Panel
991 Lomas Santa Fe Dr # C-119
Solana Beach, CA 92075-2141
---
Get Citizensjournal.us Headlines free  SUBSCRIPTION. Keep us publishing – DONATE