Event Announcement/Advertisement – by Ventura QOL
To bring attention to the homeless situation in Ventura, the city's failures in handling it and the opportunities for improvement, the John and Ken Show will be broadcast live Thursday, 2-6 at the Channel Islands Juice Company – 291 E. Thompson – (the corner of Palm and Thompson). There will be a rally on-site from 4:30-6:00 pm. Timing may change. 
Yes, the show and rally will protest the shortcomings of the city's approach and resulting problems and tragedies, but also raise positive solutions!  John and Ken are lining up interviews and speakers for the show as we write this. Come back here for more program info when available or go to John and Ken's website at  https://kfiam640.iheart.com/featured/john-and-ken/
Here's something you can do to make a difference:
ATTEND THE LIVE
Thursday, May 3, 2018, 2:00 pm – 6:00 pm
Rally 4:30-6:00 pm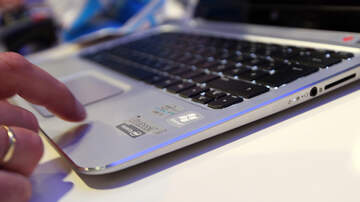 By Paul D. White Only the man who stabbed Anthony Mele is in jail (more).  Countless other de facto accomplices who played critical roles in his death, have yet to be held publicly responsible for their part in this tragic – and avoidable killing.  The list includes the following: The Ventura Chief of Police, who created a Municipal Code […]
VENTURA, California – District Attorney Gregory D. Totten announced that Jamal Jackson (DOB 4/13/69) has been charged with premeditated first-degree murder for the stabbing death of Anthony Mele. The homicide occurred on April 18, 2018, at a restaurant in Ventura. It is also alleged that Jackson has a prior "strike" offense for residential burglary. The case […]
We are #1! ….
QOL- Ventura 2017 State of the City Address
Paul D. White is the Director of Stronghold Institute and former head of QOL-Ventura.   Located in Ventura from 2012 – 2017, Stronghold currently operates out of Reno, Nevada.  Mr. White welcomes comments at:   [email protected]
---