Watercolor Essentials Made Easy A Complete, Step-by-Step Watercolor Painting Course with Phyllis Gubins
About this event
To sign up for the whole series please select the fist date and then you can choose the series pricing.
Watercolor Essentials Made Easy
A Complete, Step-by-Step Watercolor Painting Course with Phyllis Gubins
This weekly 5 session series is an introduction to all of the basics for the serious beginner and a wonderful refresher course for the experienced watercolorist, with each session covering a new element of this exciting, unpredictable and very magical medium. Handouts will be included with each session.
The series will be a total of five 3-hour workshops on Sunday afternoons.
No supplies are needed for the first class. After that either bring your own supplies or rent them from us for $15 per session.  Supply list is on our website.
Sign-up for Series Discounts:
All 5 sessions only $200 if you bring all your own supplies (You'll save $45)
OR only $270 for all 5 weeks with all supplies included (You'll save $50)
If purchased separately the individual classes are $49 each or $64 with supplies
Week #1: Sunday, July 11th 1-4pm
Watercolor Supplies, our Tools of the Trade 
 $49 each
Our introductory class will give you an in-depth understanding of all the various watercolor supplies. You'll become familiar with all the different brands and types of paints, papers, canvases, palettes, sponges, masks, additives and all of the other tools and materials watercolorists get to play with.  Lots of supplies will be available for hands-on exploration.  After this session you will have a full understanding of all the supplies you need (and some of those you really don't "need", but would enjoy having), what to do with all of them, plus how to set up your perfect palette for optimum painting results. Class printouts will include helpful suggested supply lists and hot tips on how to get everything at the best prices.
Week #2: Sunday, July 18th 1-4pm
Go Wild with Brushes
$49 each or $64 with supplies
Now we are ready to paint away and play with so many different types of brushes.
My absolute favorites come from the Silver Brush Company. We will use their rounds, flats, fans, filberts, mops, daggers, liners and lots of other specialized brushes and I will demonstrate the best way to use each one. We'll cover brush sizes and I will explain their confusing numbering systems. You'll learn the proper wrist and hand techniques to get the desired and proper brush stokes for many different styles of paintings. We will do this as we paint a variety of florals. Each brush has it's own personality and you will learn how to become "friends" with each one as you experiment with them in this fun hands-on class.
Week # 3:  Sunday, July 25th 1-4pm
Rainbow of Magical Colors
$49 each or $64 with supplies
Learn all about watercolor paints and how to select paint colors for your perfect personal artist palette.  My most recent brand preferences are Golden's QoR, Daniel Smith and Holbein watercolors. I will share the merits of each brand and why I prefer QoR tube paints for most colors. You will understand the reason to choose warm and cool of each primary, how to choose colors for your paintings that will look wonderful together, and how to mix colors, and hw to create neutrals and blacks that sparkle. We will begin by creating your own personalized color wheel that will be an invaluable tool that you will use over and over for years to come. As you become acquainted with your beautiful paints you will learn all about their hue, value, temperature and intensity as we cover the How's and Why's of color combinations that make successful paintings. Master this class and you have 60% of watercolor painting down. We will also explore Watercolor Sticks, Markers, Pencils, Inks, Liquid Watercolors, Brusho Watercolor crystal powders and Watercolor Filled Spray Bottles.
Be prepared for lots of fun!
Week #4:  Sunday, August 1st 1-4pm
The Characteristics of your Paints & Mastering Water to Paint Ratios
$49 each or $64 with supplies
Now we go into detail about the amazing and very unique properties of the paint in your palette and we'll practice color mixing and glazing using transparent, semi-transparent, opaque, staining, non-staining, granulating and sedimentary paints. As you learn the differences in all of these, you will be painting numerous personalized reference charts that will very helpful for all future painting projects.
We'll also study the major manufacturer's color charts. Next the big question of water will be covered; How much water to use in wet-in-wet and wet-on-dry painting and how to control your water to paint ratios.   In this session you will realize why watercolors are so magical and love them even more!
Week # 5:  Sunday, August 8th 1-4pm
Painting Techniques
$49 each or $64 with supplies
Lastly we will explore an amazing variety of techniques including more in-depth wet-in-wet methods, wet-on-dry, dry brush, lifting out, scratching in, softening edges, glazing, back-runs, blossoms, blending, color washes, negative painting, spattering, sponge painting, scraping back with credit cards, palette knives, brush ends, an exacto-type knife, sandpapers, and using a variety of unexpected items such as Mr. Clean Magic Erasers, rice, salt, masking tape, masking fluid, wax-paper, saran wrap & candles as resists and an atomizer.  You will discover how the watercolor that we love truly is extraordinary and is also very controllable. We will be creating reference charts so you remember all these techniques. With the knowledge gained from this final session you will have the opportunity to create so many wonderful new paintings.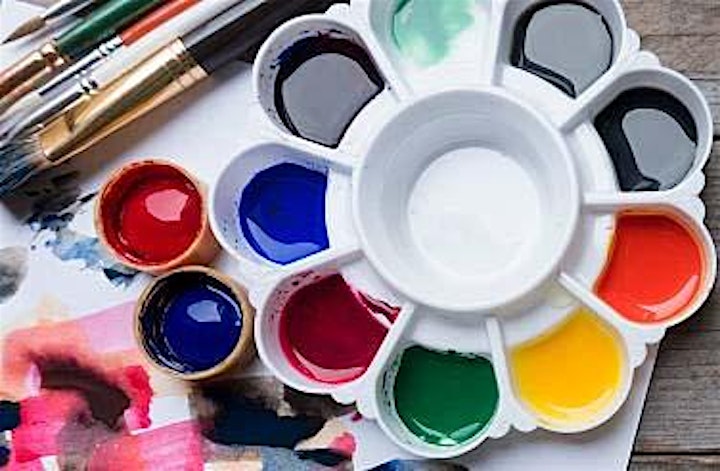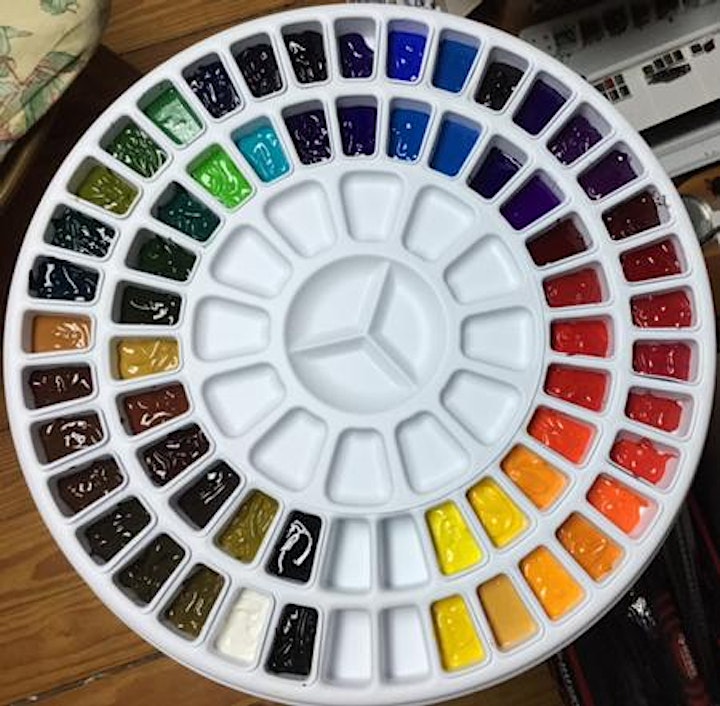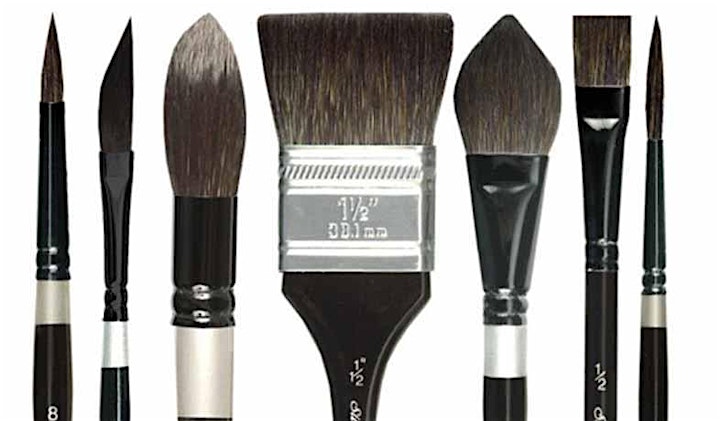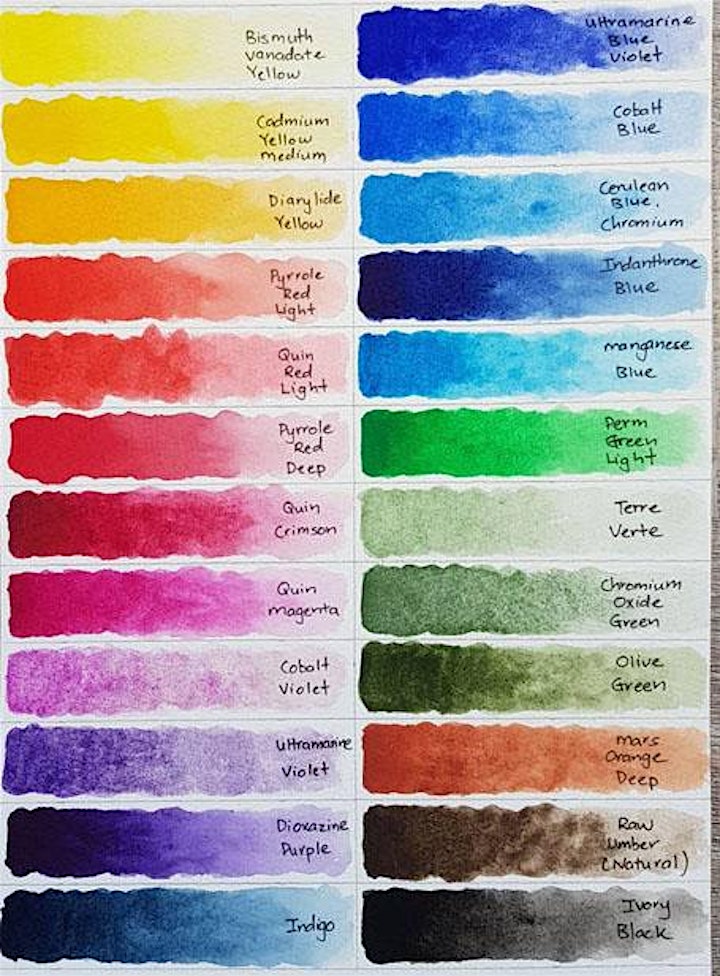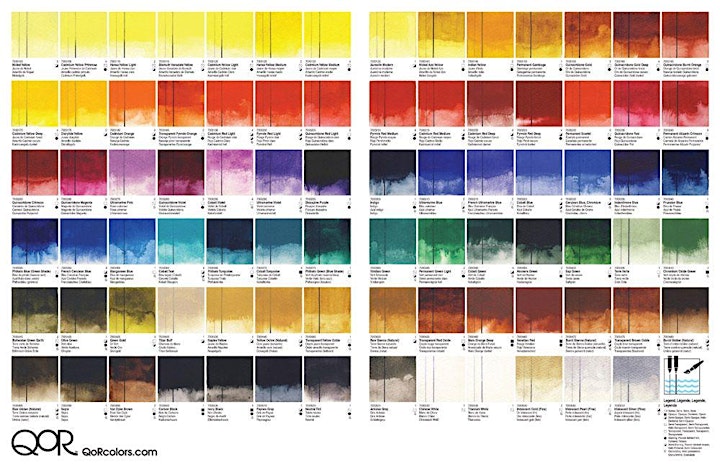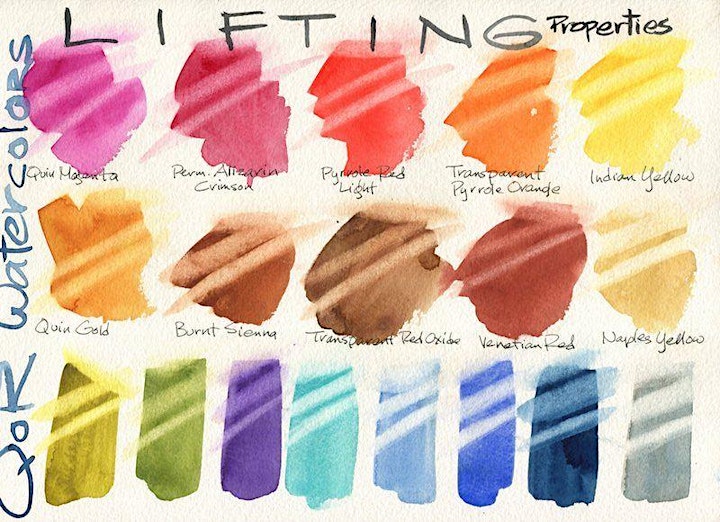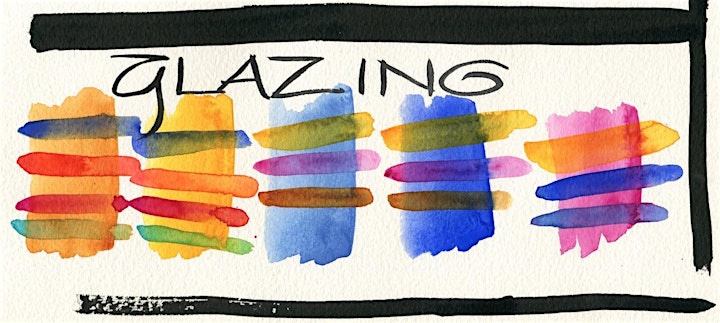 ---
Get Citizensjournal.us Headlines FREE SUBSCRIPTION. Keep us publishing – DONATE