BY IAN KANE
When the first trailers for "A Beautiful Day in the Neighborhood" appeared on all the movie alert channels, they indicated that the focal point of the film would be the life of one of the most cherished of American icons, Mister Fred Rogers, and his show "Mister Rogers' Neighborhood." But that's a little misleading.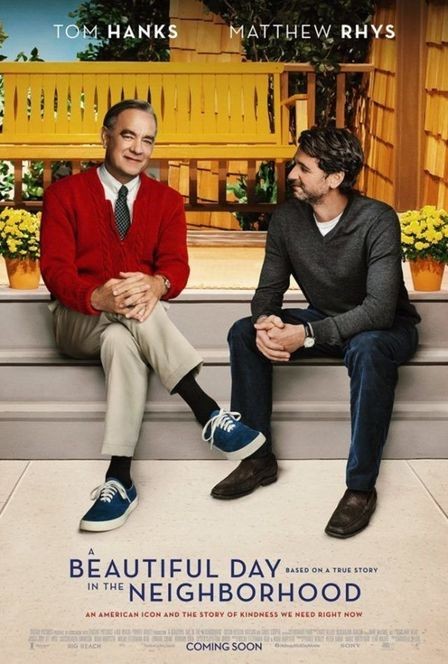 In fact, unlike the recent documentary about Mister Rogers "Won't You Be My Neighbor?" or the PBS special "Mister Rogers: It's You I Like," this film is less about Mister Rogers and more about how he affected the life of a particular man.
Director Marielle Heller and screenwriters Noah Harpster and  Micah Fitzerman-Blue utilized the freedom of a scripted feature format to adapt a 1998 article written by the award-winning journalist Tom Junod that's titled "Can You Say … Hero?" The article is about how being around Mister Rogers fundamentally changed his life for the better.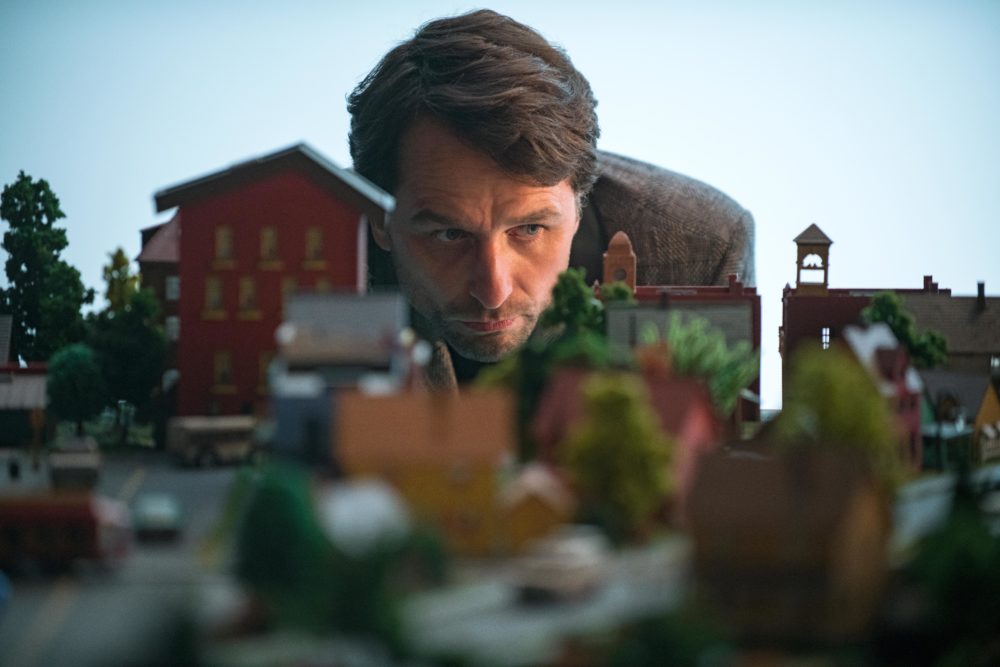 It's a risky approach, but it mostly works. In the film, Junod is transformed into the fictional character named Lloyd Vogel (Matthew Rhys, "The Americans"), a grumpy journalist who doesn't seem to get along with his co-workers much or anyone else for that matter. He's also at odds with his wife, Andrea (Susan Kelechi Watson), with whom he's just had a son.
His life deteriorates further when he attends his sister's wedding and gets into an actual physical confrontation with his father, Jerry (Chris Cooper, "Money Train," "A Time to Kill"), with whom he's had a strained relationship, to say the least. It turns out that Lloyd is understandably angry at Jerry for abandoning him and his dying mother long ago. This has created a deep fissure between the two men.
Shortly thereafter, Lloyd gets tapped by his superiors to interview Mister Rogers. He sneers at the assignment, gruffly saying that he's above doing what he considers a "puff piece." However, as he begins to learn more about the fascinating figure, his guarded walls gradually begin to erode.
The crux of the film involves Lloyd at first being skeptical of how goody-two-shoes Mister Rogers is, trying to find fault with him, and then discovering that the man really is so resolutely kind and compassionate that it causes Lloyd to embark on a journey of personal growth, healing, and reconciliation. But is it enough to mend the damaged relationships with both his father and wife?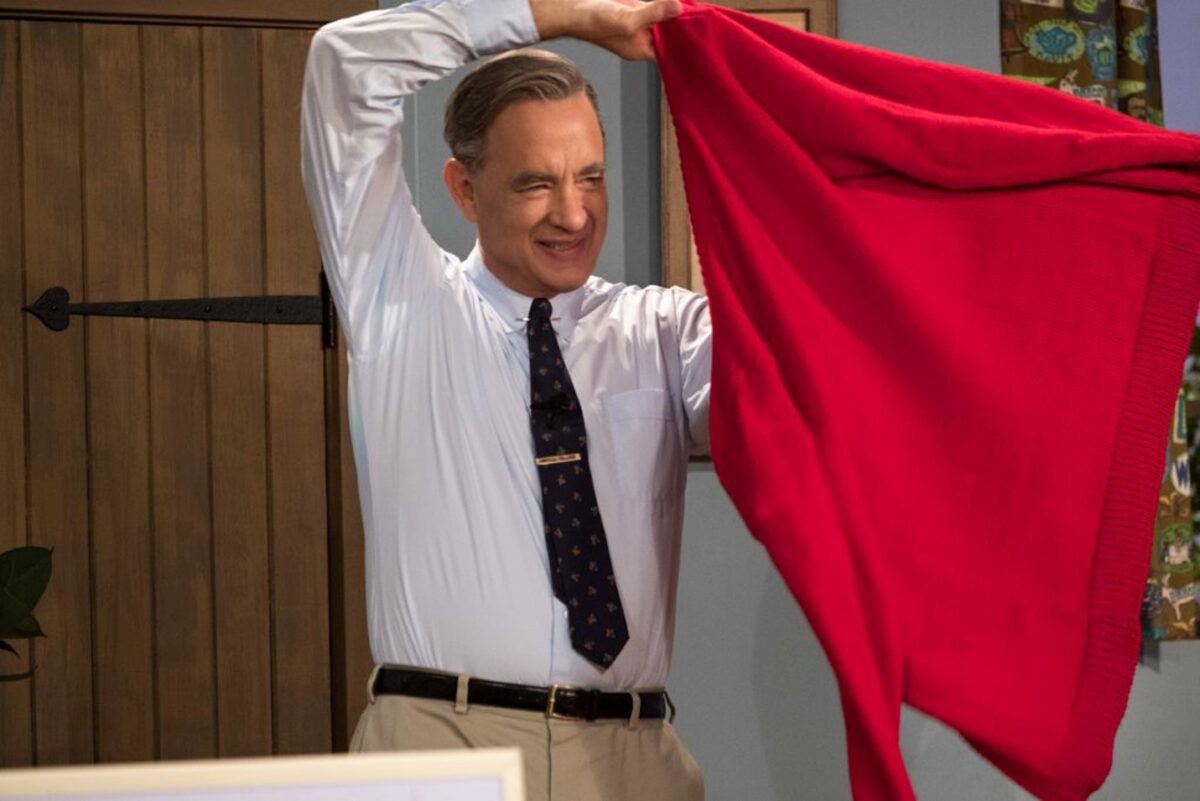 Tom Hanks Captures the Essence
It's hard to imagine anyone stepping into the shoes of Mister Rogers—even a formidable actor such as Tom Hanks. There's only so much makeup and so on that they could apply to Hanks in order to mitigate the fact that the two men look completely different.
However, if we try to pick out physical differences, we'd be missing the point: Hanks manages to capture the spirit and essence of Mister Rogers (he passed away in 2003), as well as his relentless philosophy of generosity and simple goodness.
Hanks perfectly emulates many of Mister Rogers's more iconic show scenes, such as when he walks through the door singing, removes his coat and business shoes, and swaps them out for cardigan and sneakers. Or when he's hidden off-camera and speaks in different voices while performing with one of his many puppets.
These tear-inducing touchstones will surely tug at the nostalgic heartstrings of those whose lives were touched by Mister Rogers. By all accounts, he was a man who could seemingly transmute any kind of negativity and, through sort of a mental and spiritual jujitsu, turn anything bad into a radiance filled with kindness, and a serene love for all living things. An ordained Presbyterian minister, he certainly exemplified the hallmarks of Christianity and the teachings of Jesus Christ. This is a movie that will melt the ill will of any but the most jaded of cynics.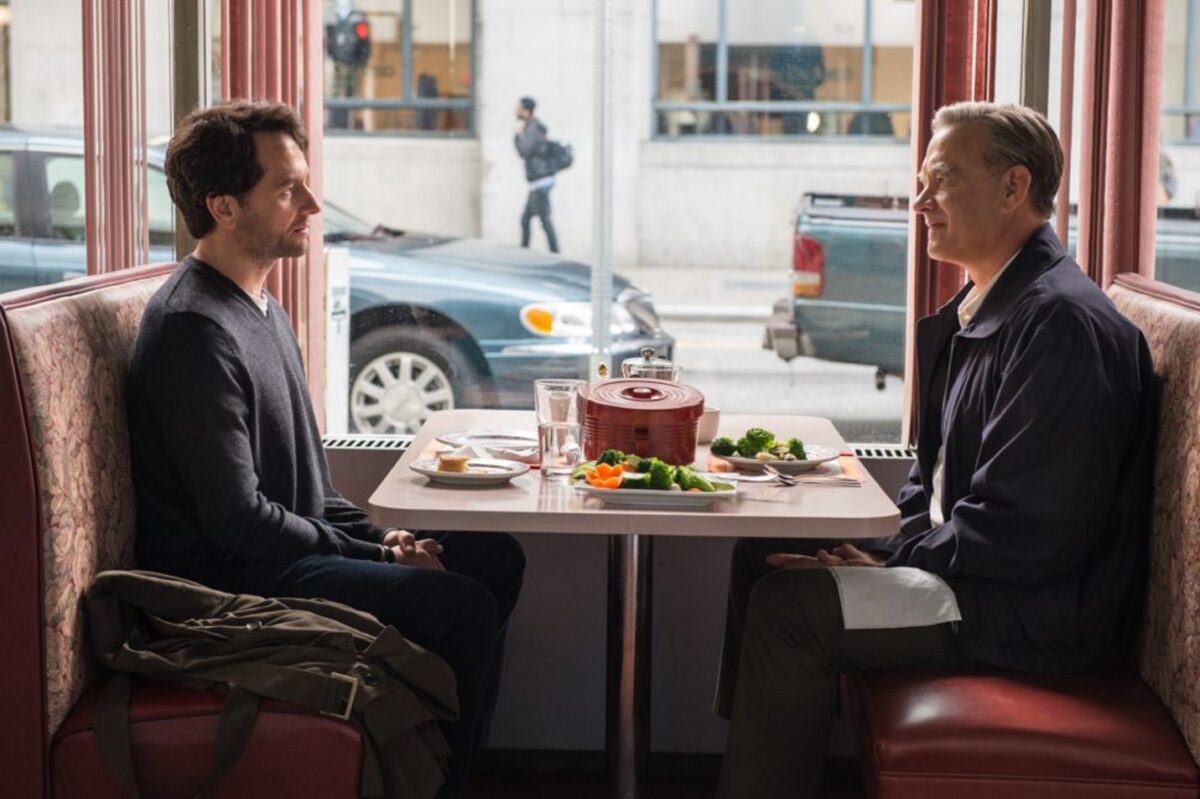 In a clever move, Sony is pushing this film as something important for our current times and something that people need to see—a sort of antidote for all of the deepening bipartisan divides that are unfolding around us within our country.
It's a good move, as "A Beautiful Day in the Neighborhood" reminds us of the potential for goodness and civility that we all possess, in spite of the powers that be who are constantly trying to divide us. In the end, we're all neighbors; let's try to be nice ones.
'A Beautiful Day in the Neighborhood'
Director: Marielle Heller
Starring: Tom Hanks, Matthew Rhys, Chris Cooper
Rated: PG
Running Time: 1 hour, 48 minutes
Release Date: Nov. 22,  2019
Rated: 4.5 stars out of 5

Ian Kane is a filmmaker and social media manager based out of Los Angeles. To see more, visit DreamFlightEnt.com or contact him at  facebook.com/dreamflightent or Instagram.com/ImIanKane
Republished with Permission The Epoch Times    SUBSCRIBE
---
Get Citizensjournal.us Headlines free  SUBSCRIPTION. Keep us publishing – DONATE