BY MICHAEL WING
A terrifying scene played out just after 3:30 p.m. Wednesday, when a burglar broke into a home in Fresno, California. Two teens were home alone during the home invasion, a 15-year-old boy and his 13-year-old sister.
The brother stumbled upon Steven Vega, 23, inside their home near E. Butler and S. Clovis Avenues, the Sheriff's Office stated. Vega, who is homeless, had forced his way in, and he told the teen that he was there to steal their belongings. The boy's sister had no knowledge of the burglar, nor he of her, at that time.
A tense 40 minutes followed as the boy tried to distract Vega away from his sister's room and deescalate the situation. The teen tried to remain calm while he formed a plan to misdirect the burglar and keep his sister safe; first, he led Vega into a room and told him he could take whatever he wanted, which he did.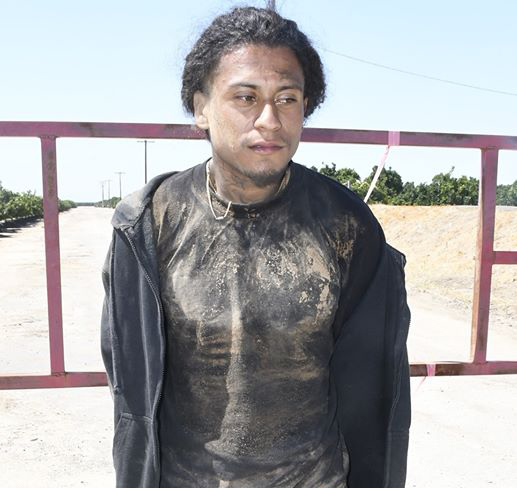 Steven Vega, 23 is now in custody (Courtesy of Fresno County Sheriff's Office)
Then, Vega told the teen that he was hungry, as he was homeless, and so the boy took him into the kitchen, where he heated up a frozen burrito and gave it to the robber. After his meal, Vega proceeded to search other rooms of the home, and the teen managed to divert his attention from his sister's room once again.
The boy's sister was still unaware of the intruder's presence, and her brother did not wish for her to get scared.
Finally, the man headed for the door, but he took the keys to the family's gray 2019 Chevy Camaro parked in the driveway and drove off with it. After the intruder had left, the teen brother took his sister to the neighbor's house and explained what had happened, and the Sheriff's Office was called.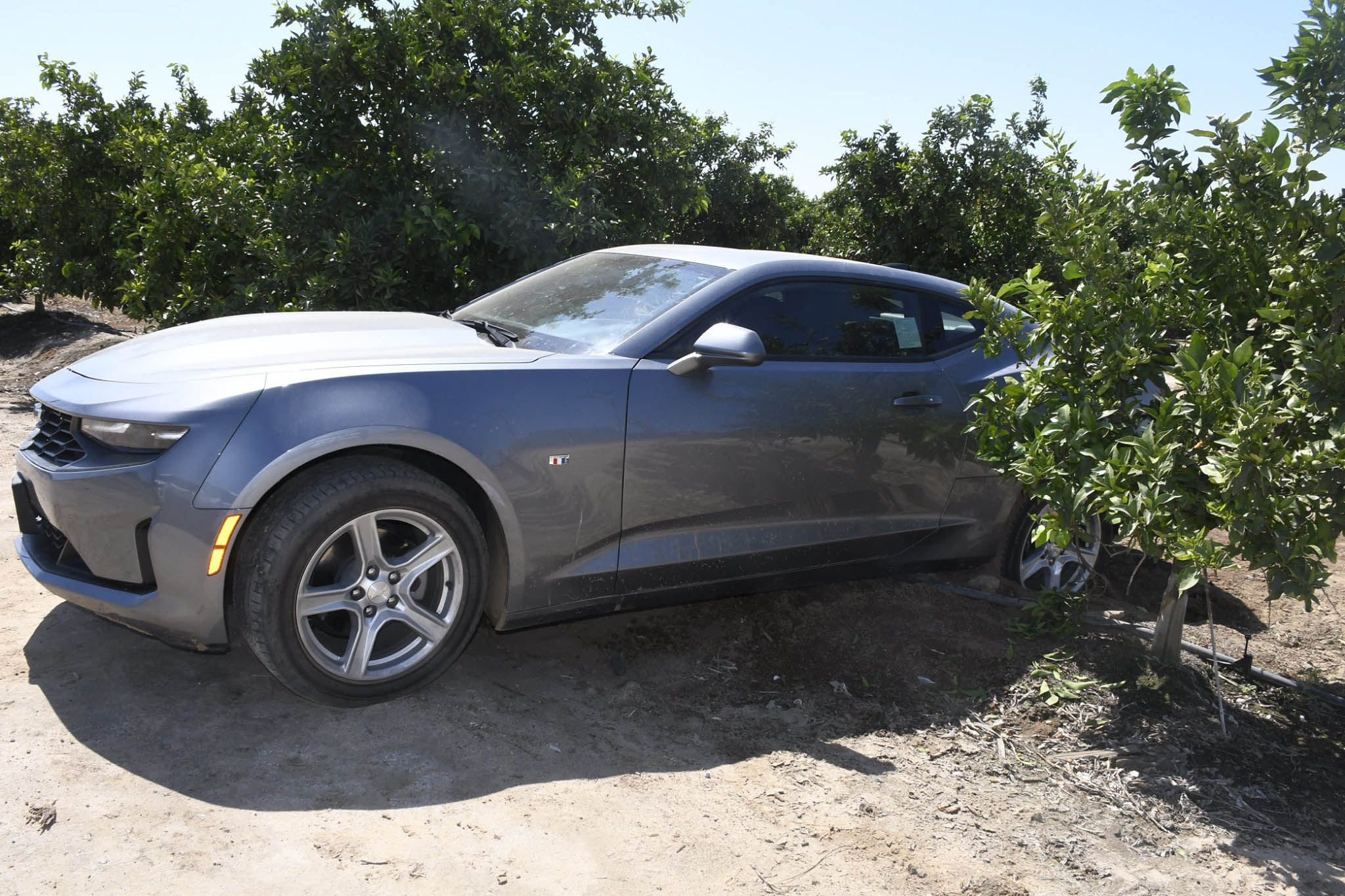 Detectives spotted the gray Camaro stuck in a field and arrested 23-year-old Vega (Courtesy of Fresno County Sheriff's Office)
Deputies started searching for the suspect on Wednesday but were unable to locate the vehicle that day. On Thursday, they spotted the car, which had gotten stuck in the dirt in a field. Vega was seen asking for help freeing the vehicle from the owner of the property.
The officers arrested Vega. In the car, they found all of the stolen items from the robbery on Wednesday. Vega, it turns out, was on parole for a prior home-invasion conviction. He is now in custody and facing charges of home-invasion robbery, kidnapping, auto theft, possession of stolen property, and looting, the Sheriff's Office stated.
Republished with Permission The Epoch Times    SUBSCRIBE
---
Get Citizensjournal.us Headlines free  SUBSCRIPTION. Keep us publishing – DONATE