BY LOUISE BEVAN
Ronnie Delaune, a 46-year-old father of two from New Orleans, Louisiana, was once a homeless felon, running from the law. After hitting rock bottom, he decided the only way to move past the pain was to get sober.
He then turned his attention to the people around him and changed his life completely.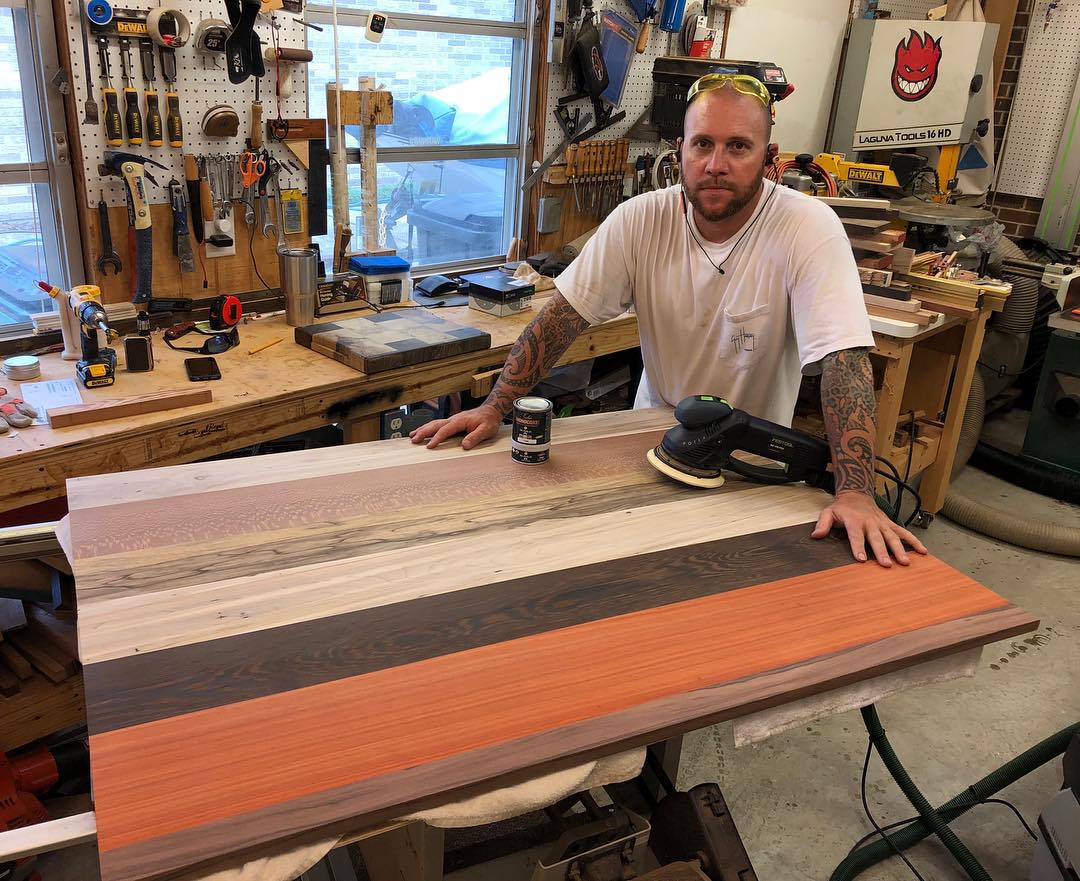 46-year-old Ronnie Delaune from New Orleans, Louisiana. (Courtesy of Ronnie Delaune)
Wanting to pay it forward, Ronnie put his family back together before putting himself through seven years of school and qualifying as a licensed addiction counselor. His message is simple: Never give up, because recovery is possible for anyone who wants it.
"I grew up as an athlete," Ronnie told The Epoch Times via email. "I grew up in a loving and nurturing home, where both parents played a huge part in my development as a person, although I strayed."
Ronnie worked as a charter fishing guide offshore from 1996 until hurricane Katrina hit the United States in 2005. "Drug use and abuse became a part of my life, starting at about the age of 18," he reflected. "I have been to some incredibly dark places, both physically and psychologically."
Not long after, Ronnie began to sell drugs, and that became his lifestyle.
Recalling being shot at twice, stabbed with a screwdriver, kidnapped at gunpoint, left for dead in the woods, and beaten up by the police, Ronnie described his lowest moments as "the deepest depths of despair." However, the hardest times were "fuel," he said, for his eventual rise from the ashes.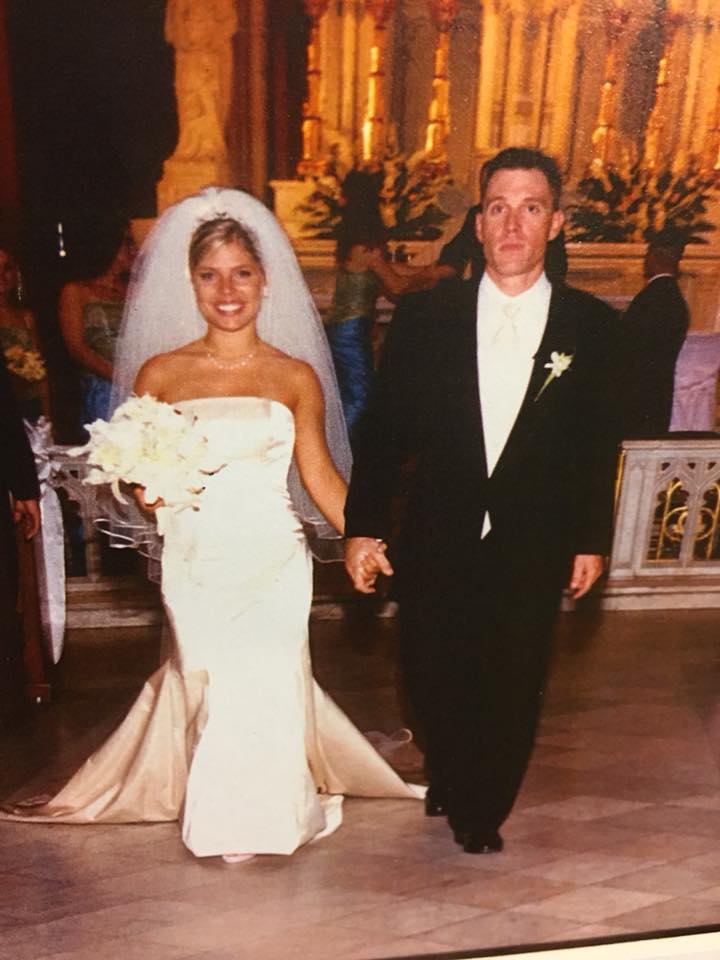 Ronnie with his wife on their wedding day in 2002. (Courtesy of Ronnie Delaune)
Ronnie met his wife in 1996 and married her six years later. Describing her as a "wonderful woman," Ronnie admitted that she should have left him when his substance abuse got out of hand.
"Unfortunately, my life from the age of 23 to 32 is a blur," he explained. "I think back, and it is like remembering scenes from a movie."
Ronnie was arrested in 2004 for possession of heroin but dodged parole. Ronnie's wife, for her own protection and sanity of the family, refused to let her husband back inside their home; Ronnie thus became homeless, moving between FEMA trailers, vacant cars, and garages until U.S. Marshals came looking for him.
Ronnie was once found by police dogs in possession of a large number of illegal substances and eventually surrendered. "With that arrest in September of 2006 came a few new charges," Ronnie recalled. "At this point, I had 18 months remaining on my initial three years of probation."
To Ronnie's immense shock, his judge showed mercy, offering him a choice between jail or long-term rehab. Ronnie chose rehab.
"Getting clean and sober was a long, rough road for me and my family that began in 2002, long before the arrest in 2006," Ronnie said, looking back. "I hoped and prayed that it would be different this time."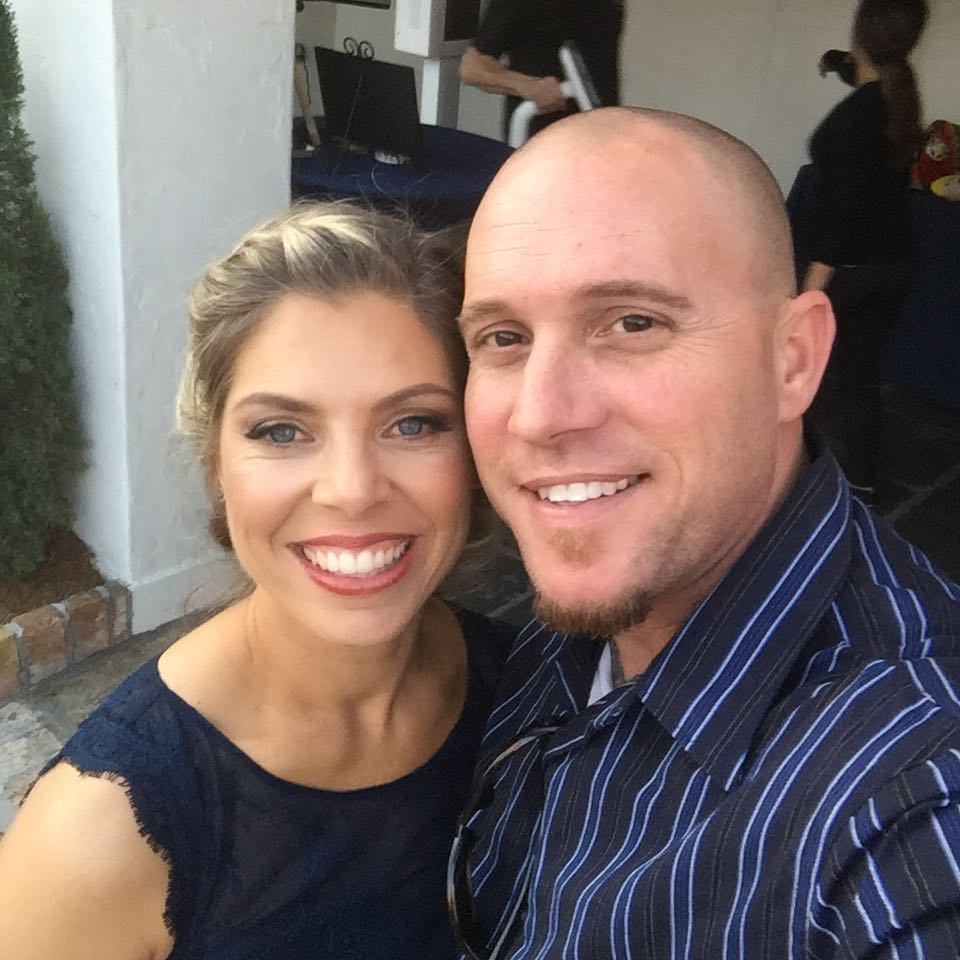 (Courtesy of Ronnie Delaune)
Ronnie then went to interview with the Odyssey House of Louisiana on Nov. 12, 2006, which is a long drug rehab known for its strict rules, hard work demands, and behavioral-modification techniques. He remembers Nan Hucker, his interviewer, for her "friendly, understanding, and empathetic face." Although Ronnie did fit the criteria, he was told by the interviewer that they would call him once a bed was available.
Determined to complete the program and to prove the other inmates who were with him wrong, he stopped his drug use on that day.
On Dec. 20, 2006, Ronnie arrived at the Odyssey House and found that the treatment was a bit of a "cultural shock"; however, he really did want recovery, as by that time, he was tired of running, tired of letting his family down, and tired of his diminished reserves of self-worth and self-esteem.
The dedicated former addict graduated from Odyssey House on Dec. 13, 2007. "I saw people come and go with regularity," he recalled. "People wanted out of there so badly that they would walk out, even facing prison if they left […] It was not uncommon for us to hear whispers of the guy or girl who left that is now dead from an overdose."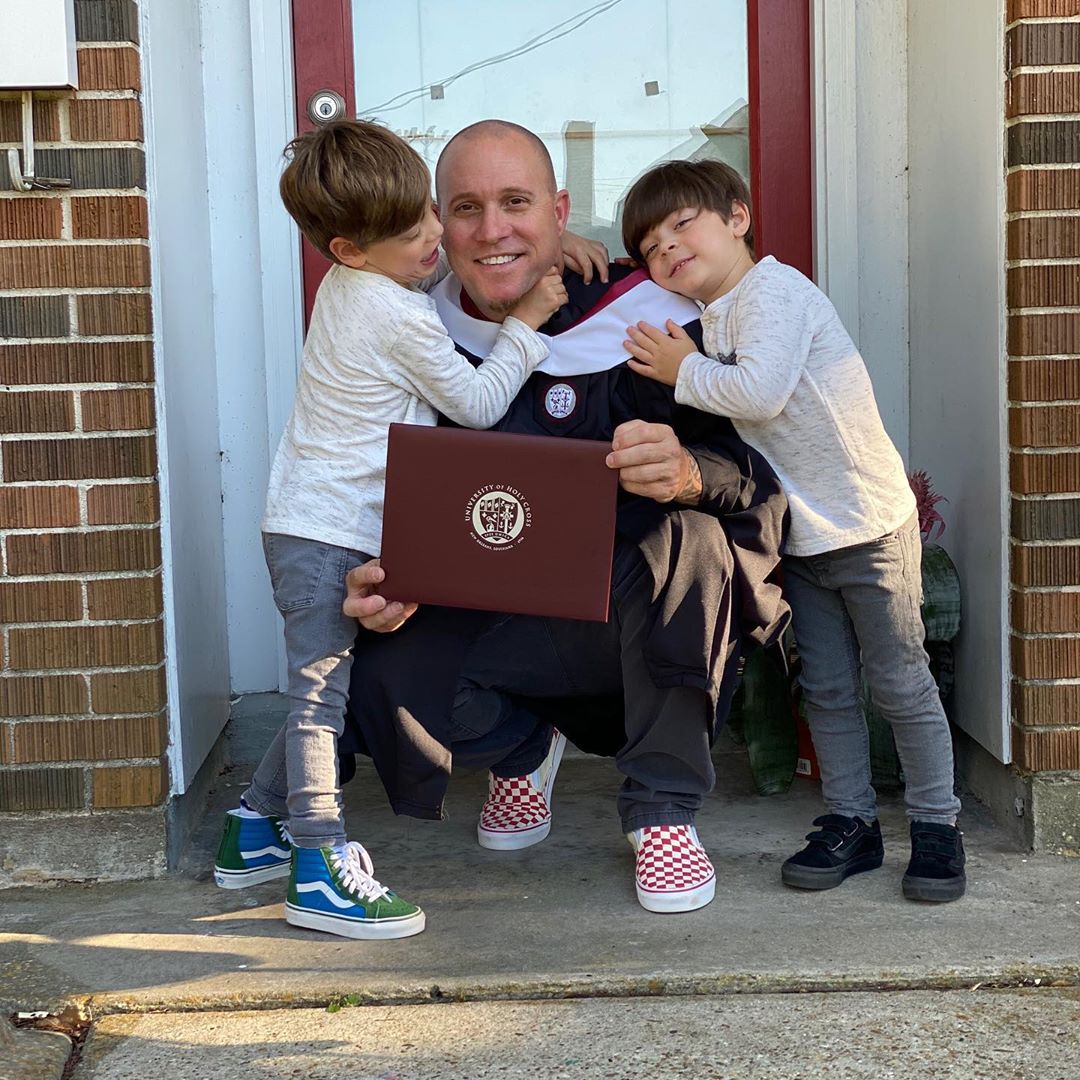 Ronnie with his two children after completing his master's degree and passing his licensure exam in December 2019. (Courtesy of Ronnie Delaune)
Ronnie, however, prioritized his recovery, moving into a sober living house and attending support groups every day, building a "deep pool" of sober peer support. He also took a job at an outpatient clinic, where the CEO took a shine to his story and encouraged him to pursue further education.
"I took so much from so many people, it was time for me to give back," Ronnie reflected. "I know the pain and suffering that comes along with addiction, not only for the addict but for our families and those that love us. I knew that if I could help one person escape the prison cell in their mind, I would be happy."
The dad of two enrolled as a "brand-new, 38-year-old freshman" in college in 2012, while also working full-time and setting up a carpentry business. He earned an associate's and a bachelor's degree in Addictive Behavioral Counseling and Prevention from Southern University at New Orleans in 2017. For someone who had barely completed high school, a determined Ronnie spent four years on the dean's list, graduated Magna Cum Laude, and was the top of his class.
He then went on to earn a master's degree in Clinical Mental Health Counseling in December 2019.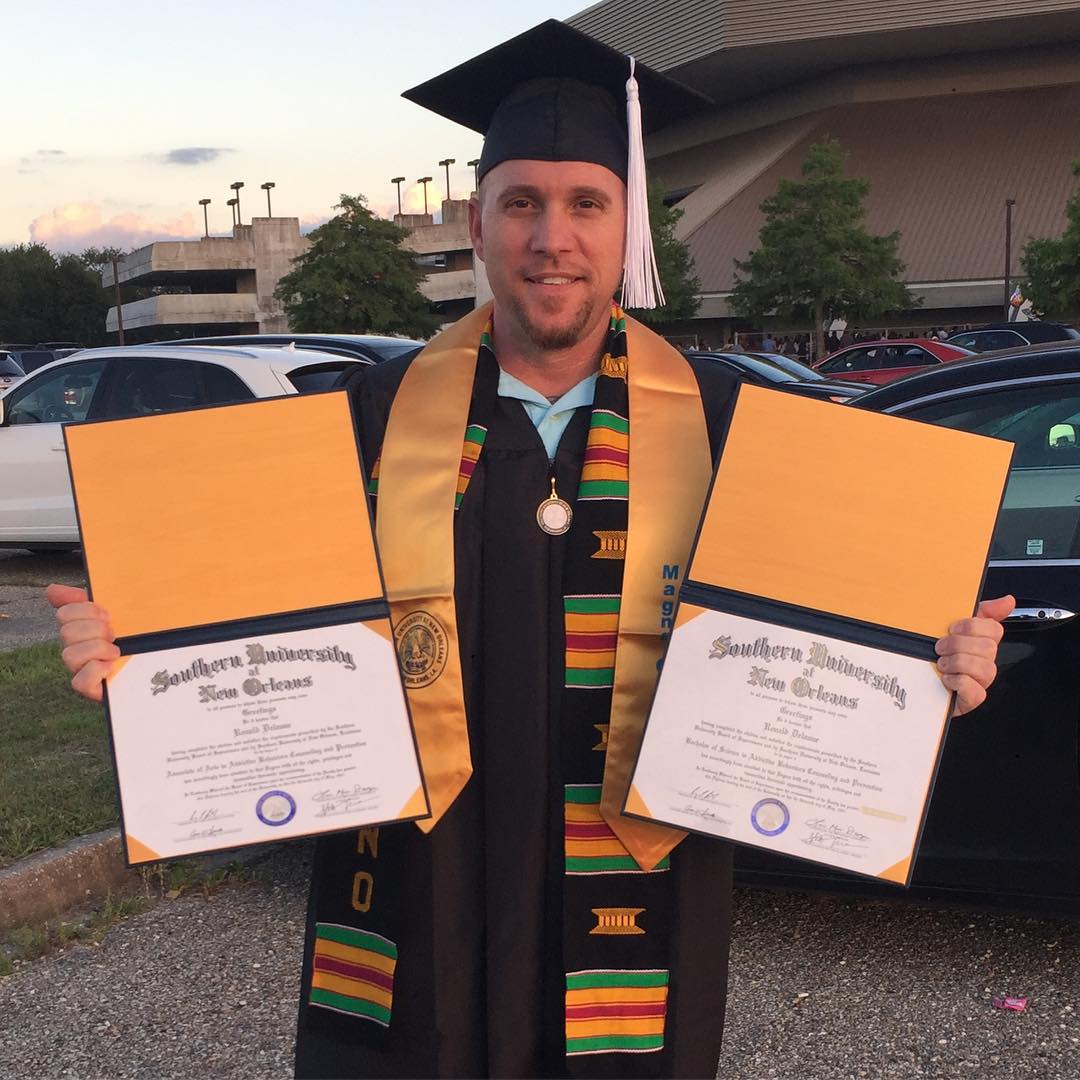 (Courtesy of Ronnie Delaune)
"Recovery is possible for anyone who wants it," he reflected, "and if I can do it, anyone can."
On turning his life around completely, a proud Ronnie said: "I feel blessed that I was able to turn things around and show my parents that they did not fail me as parents and mentors," he continued. "I feel honored to be able to show my wife that her sticking with me through the rough times and supporting me through rehabs, jail time, detox centers, and ultimately through my education was not in vain."
Today, Ronnie and his wife share two sons, aged 4 and 6. Ronnie is a licensed substance abuse counselor in private practice, also supervising an outpatient substance abuse program in downtown New Orleans.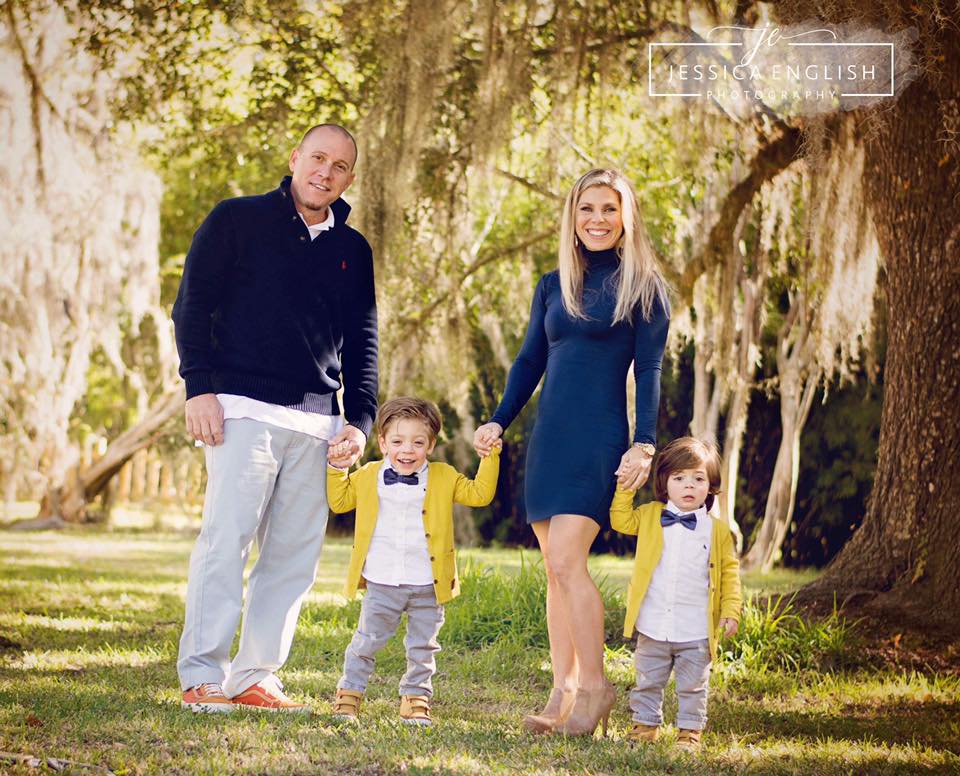 Ronnie with his family. (Courtesy of Ronnie Delaune)
Among referrals from federal and state services, detox centers, inpatient treatment centers, and other mental health institutions, the judge that showed Ronnie mercy back in 2006 now refers clients to him for substance abuse counseling.
On July 8, 2020, Ronnie shared a side-by-side photo comparison with the Facebook group The Addict's Diary in tribute to his extraordinary progress. The first photo was a mugshot from Ronnie's 2004 arrest for heroin possession; the second was his graduation photo from December 2019, in which he kneels proudly beside his boys with his certificate in hand.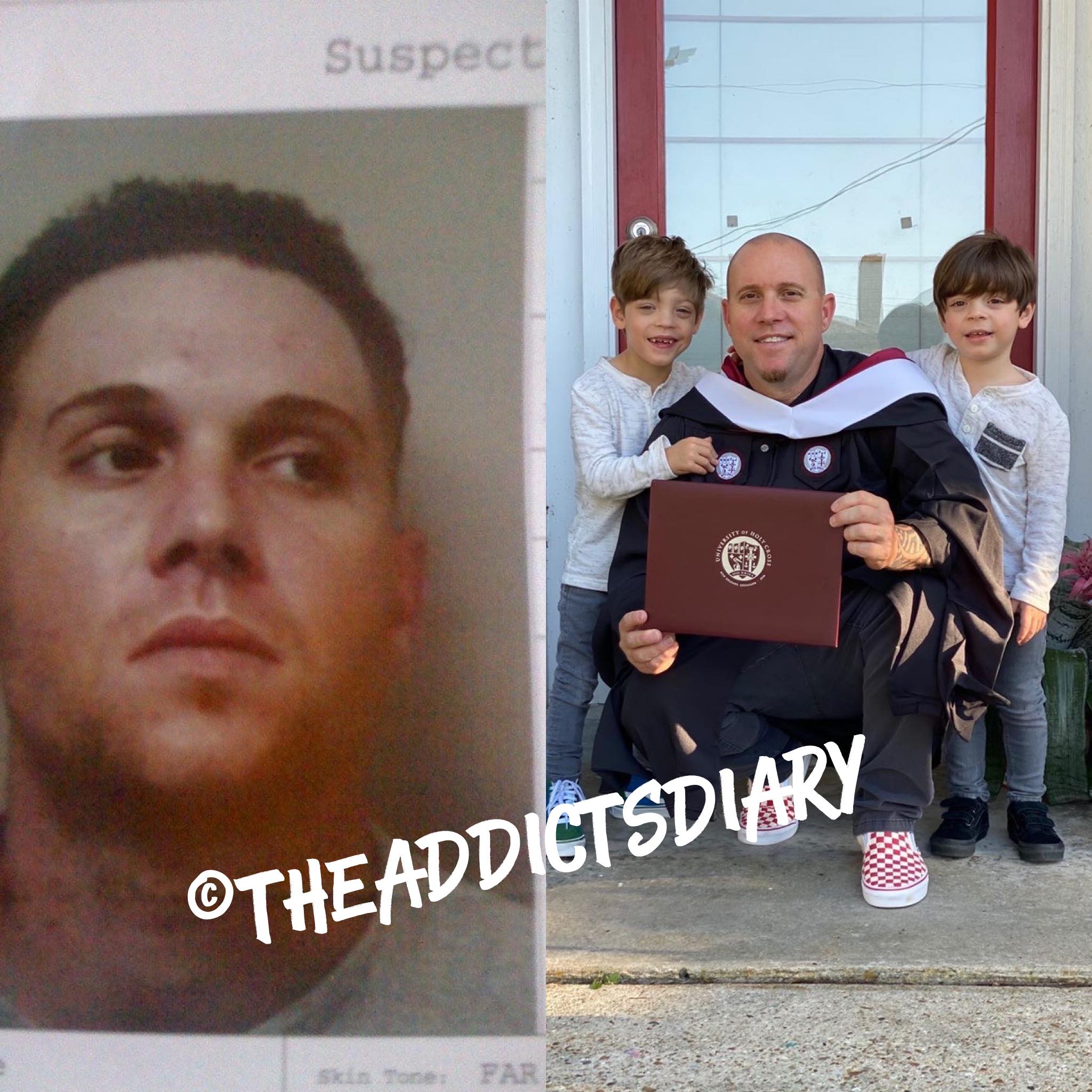 A comparison photo of Ronnie from 2006 and 2019. (Courtesy of Ronnie Delaune)
"I feel proud of who I am and where I have come from," Ronnie shared with The Epoch Times, "and I will tell anyone, anytime, and anywhere who and what I am."
We would love to hear your stories! You can share them with us at [email protected]
Republished with Permission The Epoch Times    SUBSCRIBE
---
Get Citizensjournal.us Headlines free  SUBSCRIPTION. Keep us publishing – DONATE