BY MICHAEL WING
Georgia State Trooper O'Neal Saddler was filmed speaking to members of Black Lives Matter at a protest in Hartwell on Sunday. The demonstrators had asked Saddler to take a knee in solidarity with their cause; however, the State Trooper refused.
He told the protesters that he had "respect" for them and that he had made a sacrifice so that he could be there to keep them safe.
"If I didn't have any respect, I wouldn't [be here]," the officer is heard telling the protesters in a video. "I'm supposed to be out of town this weekend with my wife. I took off today, this weekend, but I'm out here to make sure y'all are safe."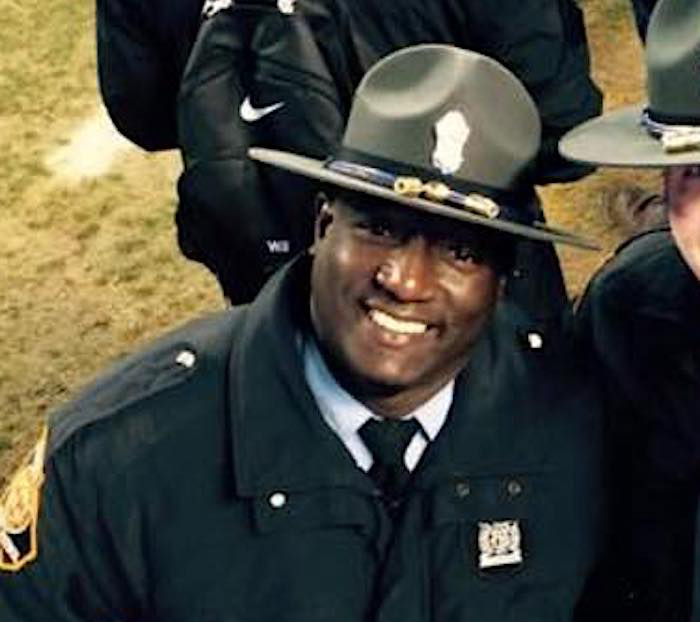 (Courtesy of Deandra Rucker Saddler)
He added, "Don't go there with respect, okay? I have much respect. But I only kneel for one person."
"And that's God," someone from the crowd is heard calling out.
"God," Saddler confirmed, nodding, before turning and cordially vacating the group.
The short clip of Saddler's refusal to kneel was shared online by Ryan Fournier, founder and co-chairman of Students for Trump, Daily Mail reported. Yet some social media users slammed the Trooper's move, which prompted him to respond on Facebook.
"Please stop, racism has to start somewhere," he shared. "I haven't done any more or less than anyone."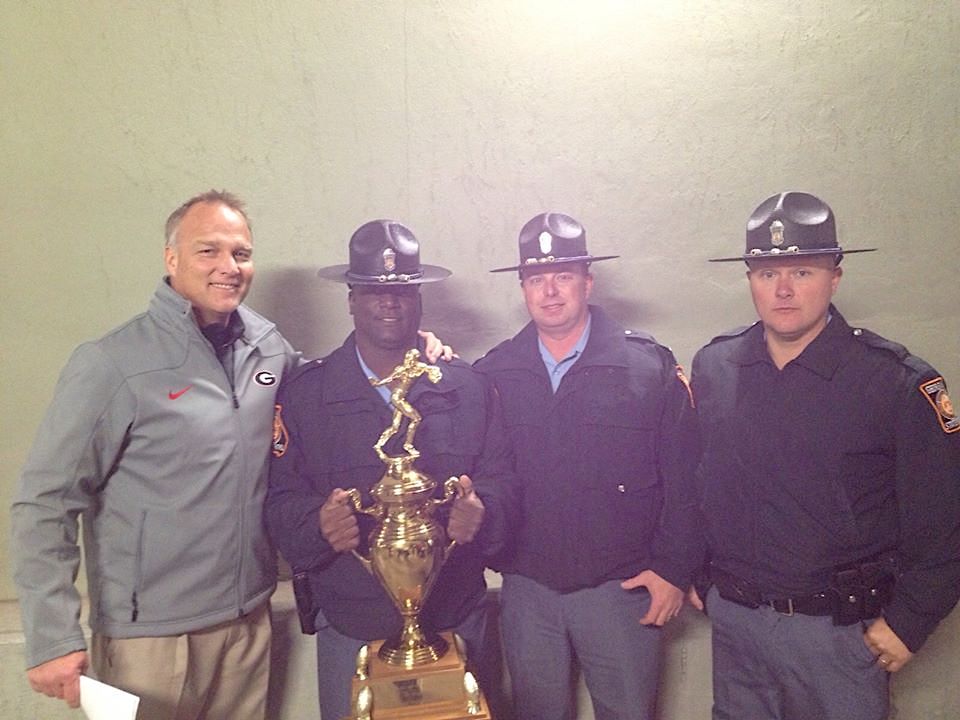 (Courtesy of Deandra Rucker Saddler)
In the wake of the video showing George Floyd's death, more videos of officers kneeling in solidarity have been shared widely on social media across the United States.
On June 1, Chief Terence Monahan of the New York Police Department took a knee calling for an end to violence, which he blamed on outsiders entering New York, The Hill reported. That same week, FBI personnel were photographed taking a knee before protesters in the capital, Liberty Guard reported.
Previously on May 30, Saddler had spoken out for free speech while condemning violence on his Facebook page, according to the New York Post. "People calling and texting about comments bout law enforcement last night," he wrote. "Let me be very clear. Protesting for right is always great and welcome.
"But looting and acting a fool if you think that's justice please delete me even if we are close kin. I have a beautiful family and enough close friends to keep on in life.
"Thanks to all the men and women you have to deal with ppl who think destroying things are justice. Please know the difference of good 👮🏿‍♀️ and bad 👮🏿‍♀️. Please remember a bad cop did all this, but i guess we forgot someone lost a life."
Republished with Permission The Epoch Times    SUBSCRIBE
---
Get Citizensjournal.us Headlines free  SUBSCRIPTION. Keep us publishing – DONATE