BY MICHAEL WING
Santa Claus is the embodiment of Christmas cheer for many a young boy or girl. One eve each year, they willfully part with cookies and milk to pay tribute to him, whist dreaming of presents appearing magically under the tree while they sleep.
Those children, if they are lucky, might even get a chance to sit on Santa's lap while Christmas shopping with Mom or Dad in a shopping mall. Of course, there's no better time to deliver one's Christmas wish list in person, ensuring no crisscrossed lines of communications when the big night finally comes.
Matthew was one such boy whose interest in Santa brought him face to face with jolly Old Saint Nick while out with his mom one day. This would be no ordinary lap-sitting for Santa, though, as Matthew was somewhat different from other young boys: he was blind, and he was also  autistic.
Matthew's blindness, of course, meant that he could not see the world or other people around him. Meanwhile, his autism meant that he had difficulty communicating or interacting socially with others—and this required some special treatment during his meeting with Santa.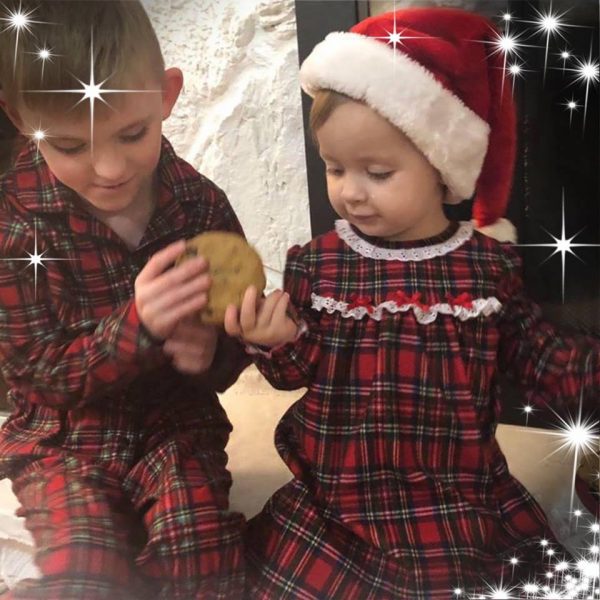 Matthew's mother, Misty, kindly informed Santa about her son's difficulties, and, thankfully, Mr. Claus knew just how to communicate with him. The tenderness and sympathy he demonstrated for her son was enough to melt anyone's heart.
"I whispered to Santa, 'He is blind and autistic and is very interested in Santa,'" Misty recalled afterward. "He said, 'Say no more,' and immediately got down on the floor to greet my little man."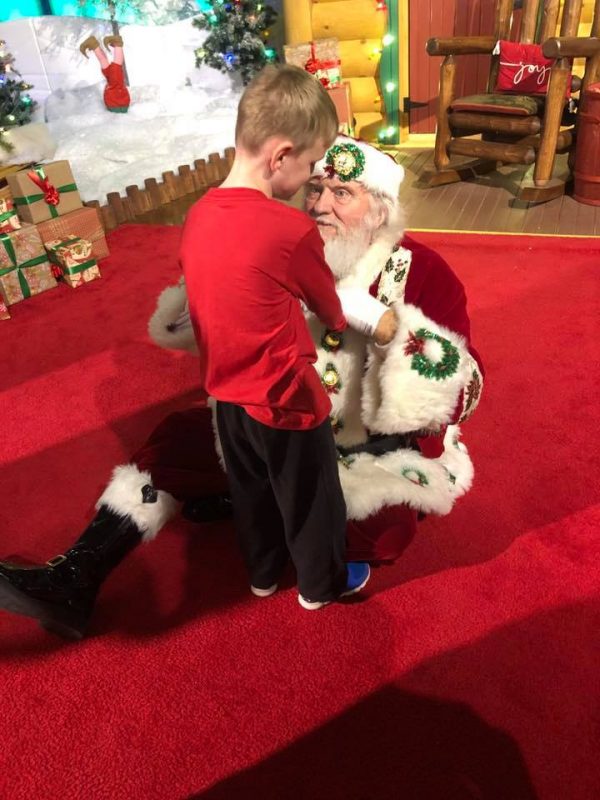 Santa knew that rather than asking Matthew to join him on his lap, the jolly, bearded man would have to join Matthew where he was comfortable, even if it meant sitting on the floor with him, and communicate in a way that he understood—not just with his voice but also through touch.
Not only did Santa talk to Matthew for a long time, but he also let him feel his beard, hat, and soft red suit.
Misty shared the whole episode on the internet afterward, and it was published on the Love What Matters website.
She wrote:
"[Santa] asked Matthew if he wanted to feel anything and Matthew said, 'Your eyes that twinkle,' (from the poem 'Twas the Night Before Christmas.)

"So, Santa let him touch all over his eyes for as long as Matthew wanted."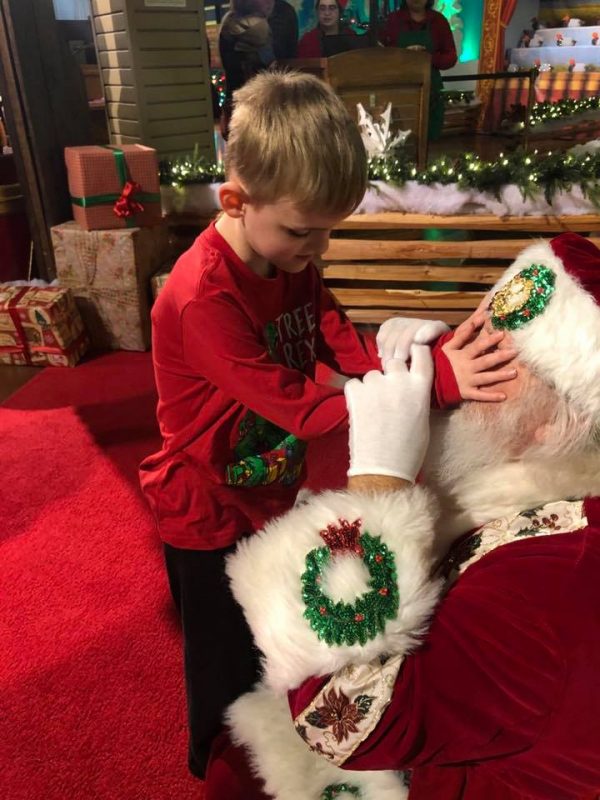 Santa treated Matthew like someone truly special. He also brought him over to pet a life-size reindeer prop surrounded by fake snow and other Christmas decorations.
"It was great," Misty wrote. "My heart was full seeing Matthew so interested. Best Santa ever!"
Misty wrote that he had been born prematurely when she was just 24 weeks pregnant. His twin brother, however, hadn't survived birth.
Matthew had spent 111 days in the neonatal intensive care unit, where, sadly, his oxygen treatment had led to retinal problems and his eventual blindness. Meanwhile, doctors had told them that he would never walk or talk.
Then she added that, "God had other plans."