Nonprofit Founders 'Upset and Freaked Out' by California's AB 5
BY JAMIE JOSEPH
IRVINE, Calif.—"I was quite depressed when AB 5 went into law," said Sylvia Amorino, founder of a non-profit organization called Solo Opera.
Her organization is one of many non-profits that depend on hiring contract workers. Assembly Bill 5 (AB 5), which went into effect Jan. 1, prohibits the use of contractors in most cases, mandating that all workers must be classified as employees.
"The arts world doesn't work in this model," Amorino said. Solo Opera puts on stage productions and helps train local talent in the performing arts in San Francisco. That means hiring singers and other performers on a contract basis.
"All of the small companies have contracted with freelancers for a hundred years—to completely change the model … I think everyone was really upset and freaked out," Amorino said.
Lawmakers are making proposals to write in exemptions for many industries for AB 5. In the meantime, nonprofits are fighting to stay afloat while complying with the new regulations.

A production put on by Solo Opera in San Francisco. (Courtesy of Solo Opera)
The bill, heavily backed by unions, was intended to give workers more labor protections, but it has had an adverse effect on numerous industries, and nonprofits.
"We discovered it would cost us around $10,000 to comply," Amorino said. "Being a small nonprofit, this is a huge hardship on us." The audit includes attorney fees for new contracts, payroll costs, worker's compensation, and insurance. Her attorney advised her to comply with the law if she wanted to continue her shows, but it would amount to a "30 percent increase in costs."
It's not just arts nonprofits suffering.
Environmental Nonprofit Setback
Candice Burroughs is a board director for a small environmental nonprofit organization in Laguna Beach that educates people on ecology, beach preservation, wildlife, and tidepools.
The nonprofit, the name of which Burroughs preferred not to have published, hires educators on a year-round contractual basis to educate beach visitors and tourists.
But with AB 5 in place, Burroughs is worried that it's "going to have a detrimental effect on the environment" if they do not have the funds to make the educators full-time employees.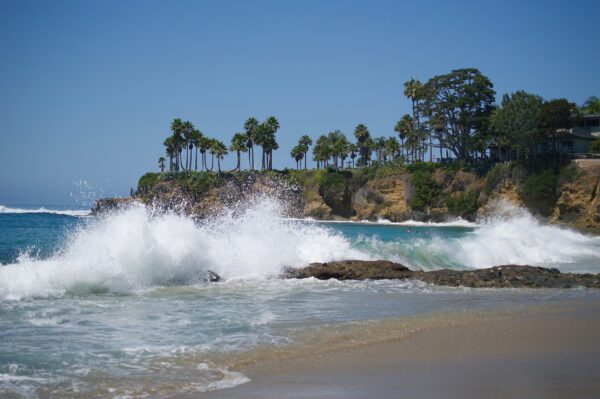 Laguna Beach, California. (Levi Clancy)
"We are frantically putting everyone onto payroll, and we're having to use our reserve funds to pay for anything that exceeds our budget," Burroughs said. "Once we run out of reserve funds we're out of business, which is no different than how any other nonprofit would work."
The foundation Burroughs' works for has many volunteers. But it has to pay educators to comply with grant requirements. Its coastal program receives grants from larger nonprofits, and the board then distributes a portion to pay the educators.
To comply with the law, the foundation is forced to make 18 independent contractors full-time employees, which would cost 25–35 percent more per person monthly, Burroughs said.
"I haven't seen anything that indicates that the lawmakers have given it any thought," she said. "They took a giant roller to paint a wall, when they should've been using a little felted pen. It's such a broad brush that they haven't really thought of the consequences to organizations such as ours which is completely funded by donations."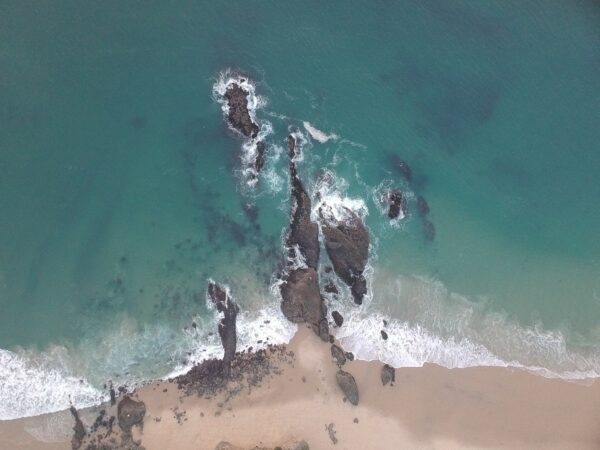 Laguna Beach, California. (Azamat Taskynbekov)
A National Issue
At the national level, President Donald Trump has argued that a bill recently passed by the House of Representatives "appears to cut and paste the core provisions of California's controversial AB 5, which severely restricts self-employment."
The bill, Protecting the Right to Organize Act (H.R. 2474), relates mostly to workers joining unions, but it also changes the definitions of what it means to be an employee and the extent to which workers must be organized.
Introduced by Rep. Robert Scott (D-Va.), it passed with a vote of 224 to 194 on Feb. 6 in the House of Representatives. Assemblywoman Lorena Gonzalez (D-San Diego), one of the lawmakers responsible for AB 5, said the bill is the "reform that we need and deserve."
Since entering office, Trump has been vocal about deregulating businesses and released a statement opposing the bill. One of his points of contention related to contract workers: "The bill would kill jobs and destroy the gig economy."
Striking a Chord
Mary Williams runs a nonprofit in California and found herself in the same predicament as Amorino. Hers is also a performing arts nonprofit, the name of which she preferred not to have published.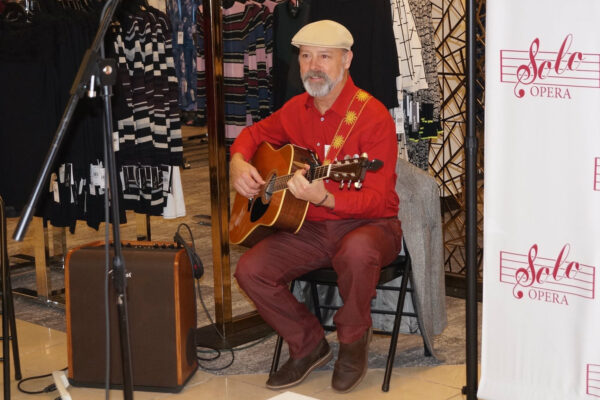 A Solo Opera performer. (Courtesy of Solo Opera)
She hires musicians on a freelance basis and she said the performers don't want to be hired full time, as it would impede on their freedom to perform for multiple companies through independent contracts.
"All these politicians are employees of the state of California, they're of an employee mindset, not business mindset." Williams said. "I seriously doubt they have any business experience or education on this, so they don't know the difference and they don't know the damage that they're doing."
Williams said the issue of intellectual property is one for performers affected by AB 5. Those who perform in multiple plays per week may have close to 100 W4 forms to file on their taxes by the end of the year if they are hired by all the various companies as employees.
In employment contracts, the verbiage around intellectual property ownership would mean each employer would have rights to a performer's songs, for example.
"If a musician comes up with a hit song, that song will now belong to the employer," Williams said. "Technically, by the end of the year, this musician will have 100 employers trying to get ownership of that written song—that's a big problem."
Williams said an alternative she has to hiring performers as employees is to have them obtain business licenses—because AB 5 has exceptions for business-to-business interactions. But that falls at the discretion of the performer.
"Even though the bill was supposed to be good, the implementation of it was complete chaos," Williams said. "If you're going to make these big changes, do it over a long period of time. I voted these people in and I'm not going to vote for them in the next election because of the damage that's been done."
Assemblywoman Gonzalez has said exemptions are being considered for musicians, but the terms are unclear as of yet.
While there are a handful of nonprofits and small businesses that are considering moving to nearby states, like Arizona and Nevada, there are hundreds of California-specific nonprofits that cannot function in another location.
"There are all sorts of nonprofits that do all sorts of good work for the environment in California," Burroughs said, "whether it's in the forest or by the ocean, or in the canyons, there are tons of these nonprofits where people are trying to preserve things for the future."