Students at the age of 15 should be busy thinking about their classes, extracurricular activities, friends, and their future. But some teens have more to worry about in high school. A 15-year-old Rockford, Illinois, girl named Cherish Coates had a newborn son to worry about.
Becoming pregnant without realizing it in 2004, this sophomore, who lived with her grandparents, experienced sharp pains in her stomach one day. Before the night was out, she had delivered her own baby with no assistance in her bedroom.
Not knowing what to do and too scared to tell her grandparents, Cherish managed to cut the umbilical cord, and with the help of her boyfriend, got the very premature baby to the NICU at the SwedishAmerican Hospital. The terrified young father had left the baby, who weighed 3 pounds (approx. 1 kg), in a shoe box at hospital with just a short message.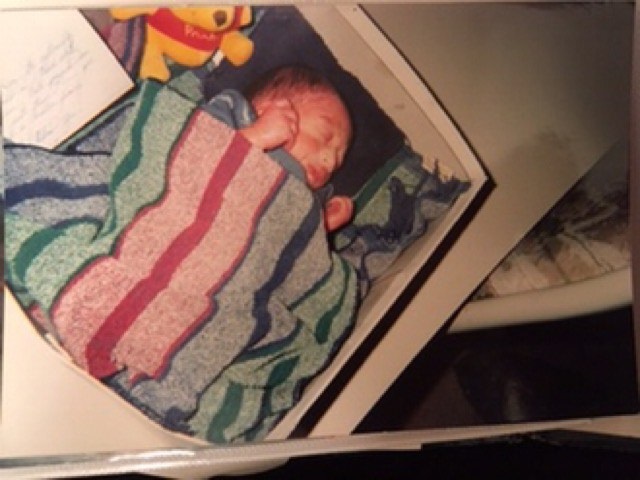 (Courtesy of Cherish Adams Coates)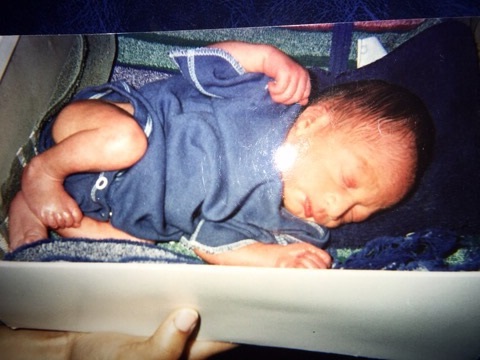 (Courtesy of Cherish Adams Coates)
"We wrote a note that we wanted him to be named Allen Correy, that we loved him so much, and wanted to him to have the best future possible," Cherish recalled on "The Doctors."
Cherish and her boyfriend had no idea what to do next and felt like they couldn't tell their parents or grandparents what had happened, but they kept visiting their baby. "I remember just looking at how beautiful he was, and how tiny he was. I had never held a baby before; I had never babysat or anything," she told the Chicago Tribune.
The SwedishAmerican Hospital was one of the places where the 2001 Illinois "Safe Haven" law was in effect. That allows parents to leave newborns at designated locations, including hospitals, police and fire stations, and other emergency medical providers, without fear of prosecution for abandonment.
Neonatal nurse Jeannie Joseph was the person charged with baby Allen's care. He was fighting for his life and needed lots of medical attention because of how prematurely he was born. "She looked like such a scared girl … you could tell that she was sad, and embarrassed, and scared," Joseph told the Tribune. The veteran nurse could tell that the young mom needed some encouragement.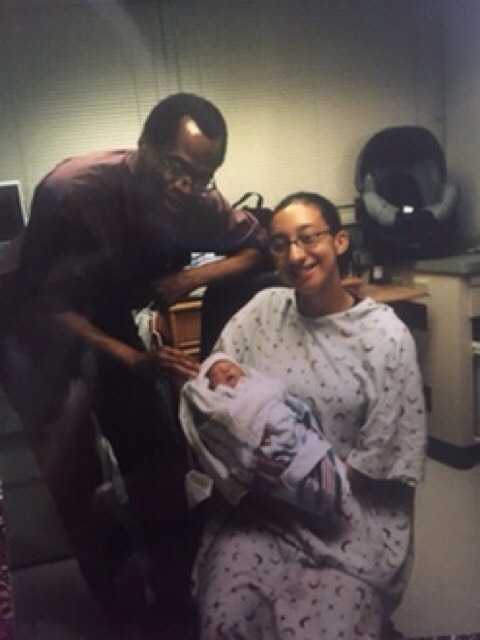 (Courtesy of Cherish Adams Coates)
"You know that you saved his life, right?" Joseph remembers telling Cherish. "I don't want you to hang your head. You gave him the best chance you could." This interaction meant the world to Cherish, and for the first time, she felt she had someone she could confide in.
It was nurse Jeannie Joseph who gave Cherish the courage to own up to her pregnancy to her family and get her life back on track. "This is too big of a secret to keep from your family," she remembers telling Cherish. "You need their support. Whatever decision you choose to make you need to talk to them."
Cherish, who was making straight As and working part-time, decided to share the news with her own mother, who had also had her at a young age. To her surprise, her mother reacted wonderfully and supported her decision to bring baby Allen home and help raise him. As Joseph told the Tribune, "there was no hesitation, there was no anger, there was no anything. She hugged Cherish and she loved on the baby."
Flash forward to 2017.
Cherish graduated from high school, and college, and was now living in Arizona with Allen and two other children. Inspired by Joseph, she trained to be a Certified Nursing Assistant, according to SwedishAmerican, and was working toward her law degree, reports the Tribune. She felt the urge to reconnect with Joseph, who couldn't believe that Allen was now a teenager.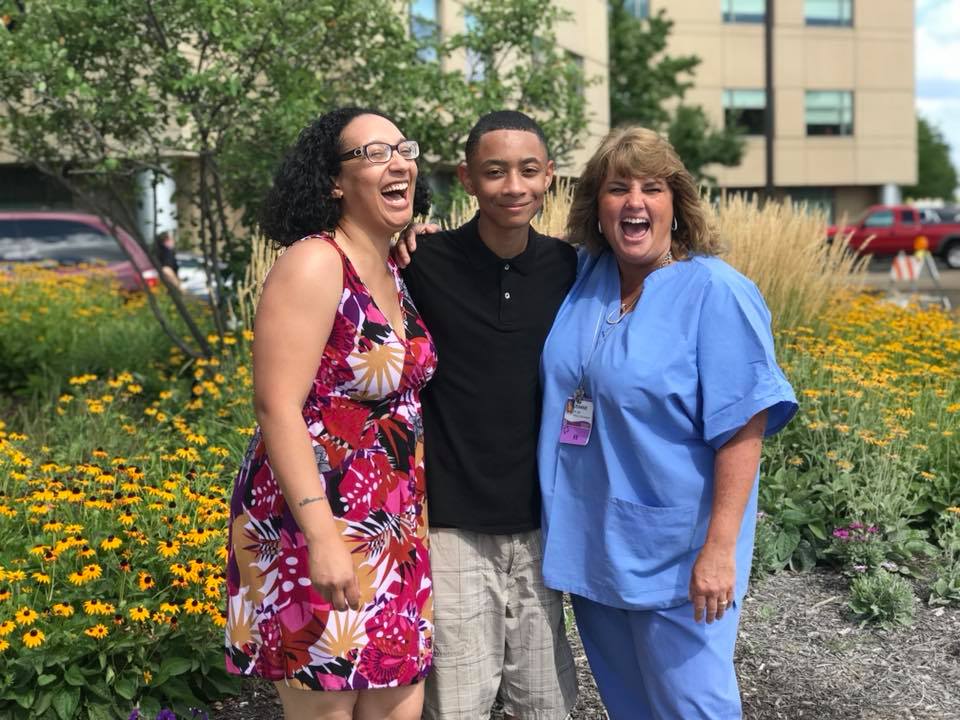 (Courtesy of Jeannie Whalen Joseph)
In an emotional reunion on the "The Doctors," the two women exchanged hugs. Tears flowed in the audience and onstage. Allen was choked up, too, as nurse Joseph told him how handsome he was.
Host Dr. Andrew Ordon told the nurse, "You're one of those saints, one of those healthcare providers that goes beyond … It's not work. It's passion, it's love."
Since their reunion, Cherish has returned to working in healthcare as a sonographer, inspired by nurse Jeannie and reminiscing on Allen's birth.
As Allen succeeds in school, runs on the track team, and participates in the U.S. Navy Sea Cadet program, it's hard to imagine a much happier ending to this story.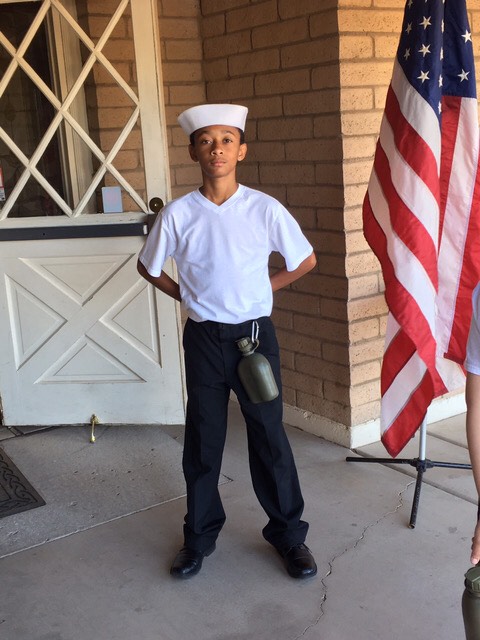 (Courtesy of Cherish Adams Coates)
We would love to hear your stories! You can share them with us at [email protected]
Republished with Permission The Epoch Times    SUBSCRIBE
---
Get Citizensjournal.us Headlines free  SUBSCRIPTION. Keep us publishing – DONATE