Oxnard "Steampunked" this weekend- continues Sunday!
By George Miller
Oxnard's offbeat, funky "SteampunkFest" continues this year in historic Heritage Square on Saturday & Sunday. The Friends of Heritage Square were looking for something to promote the district and definitely found something you don't see every day.  Think Victorian era meets Jules Vern, whimsical and punk. All performers were decked out in strange garb evocative of what we just wrote and attendees were also encouraged to come in costume. In fact, they had a costume contest today and will have another on Sunday.
During the day, we saw bands playing, several circus acts by Cirque de Betes, a costume contest, belly dancing and all kinds of costumed folks cavorting around, there was beer, snacks, way better than average and funky craft booths and of course the official Fest restaurant- La Dolce Vita
Saturday costume contest winners : Man: "Dr. Jekyll and Mr. Hyde, AKA Larry K., Woman; Colleen Gonzales; Couple: Pablo Ortiz and Julianne R.; Overall: Steampunk Mad Hatter & Queen of Hearts AKA Brian, Anna and Nessie Santisteran. Heritage Square Friends- please correct spelling errors.
ABBY POSNER AND THE MYTH performing at Oxnard Steampunk Fest 2016!!! Sunday noon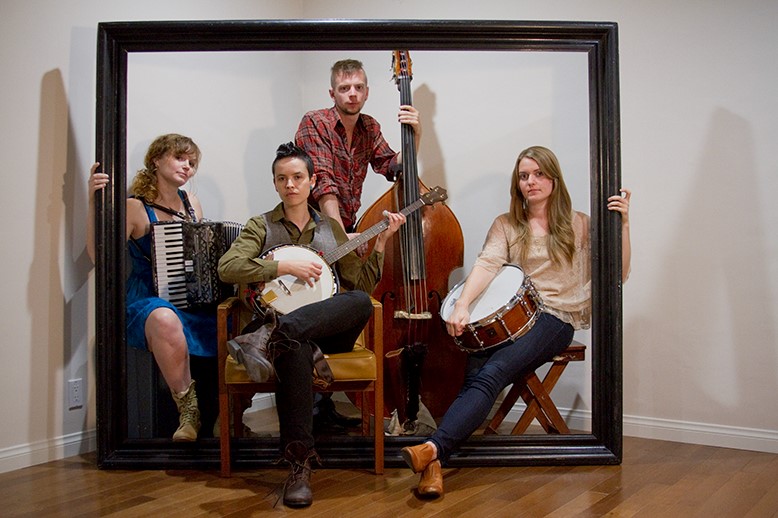 "Abby Posner Brings a lively contribution to the Folk/Americana genre with her insightful lyrics and catchy melodies. There is a brilliant, contemporary freshness to her work." – Chris Wilson, KPFK Radio Station.
From new-folk to bluegrass and pop, Abby and the Myth twists genres to create a fresh catchy sound. Abby arranges, writes, and plays nearly all of the instruments on her albums. The sounds you hear are both pleasantly dark and playful.
Watch ABBY AND THE MYTH perform live on October 16th at 12 noon!
Sunday Program:
Hurry, hurry, step right up- there's still one more day on Sunday!
6th and B St., Oxnard, CA
http://oxnardsteampunkfest.com/
---
George Miller is Publisher of CitizensJournal.us and a "retired" operations management consultant residing in Oxnard
---
Get Citizensjournal.us Headlines free  SUBSCRIPTION. Keep us publishing – DONATE