BY WIRE SERVICE
The remains of seven Marines and a sailor were recovered Friday from an amphibious assault vehicle that had sunk on July 30 off the coast of California's San Clemente Island.
Their remains will soon be transferred to Dover Air Force Base in Delaware to be prepared for burial, according to the U.S. Marine Corps.
They will then be released to their families in accordance with their wishes.
"Our hearts and thoughts of the 15th Marine Expeditionary Unit are with the families of our recovered Marines and Sailor," Col. Christopher Bronzi, commanding officer of the 15th Marine Expeditionary Unit, said in a statement. "We hope the successful recovery of our fallen warriors brings some measure of comfort."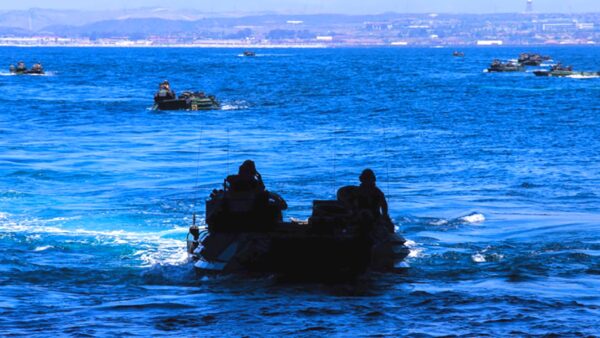 Eight Marines and one sailor have died after an accident involving an amphibious vehicle off the coast of Southern California on July 30, 2020. (Staff Sgt. Kassie McDole/U.S. Marine Corps)
Read the rest of the story on The Epoch Times
---
Get Citizensjournal.us Headlines free  SUBSCRIPTION. Keep us publishing – DONATE