We Want to Send You FREE Seeds! #letsgrowagarden2020
Welcome to SEEAG's newsletter #3. We hope that as parents, family members, friends, educators, and community members, you will enjoy this collection of lessons and activities. Our goal is to provide new resources every week to help our community's students learn about the journey of our food and it's contribution to our nutritional well-being. Together we can inspire and empower each other to learn about, teach, connect with agriculture from soil to fork. 
Last week, nearly 500 families participated in the free potting soil giveaway, generously sponsored by Agromin. Thank you to Agromin and all of you who picked up soil or helped to spread the word! This week we have another exciting giveaway – FREE SEEDS SHIPPED TO YOUR DOOR. We hope these resources will inspire, encourage, and empower students and their families to start gardens across Ventura County and beyond. 
Thank you to The Plant Good Seed Company in Ojai, CA for donating thousands of seeds to our friends and #letsgrowagarden2020 participants! For more information please see below and visit our website to enter. We hope you will sign up to receive your free seeds, and together…
LET'S GROW A GARDEN!
Remember to share your garden's progress with us with #letsgrowagarden2020 to win weekly prizes and be featured on social media!
#LETSGROWAGARDEN2020
FREE SEED GIVEAWAY
In nature, seeds are dispersed by wind, water, animals, and fire, and they can travel miles before they finally take root. Luckily, your future seeds don't have to work that hard to get to you, because SEEAG & The Plant Good Seed Company are going to send them to you this week for free! Follow these simple steps to receive your free seeds in the mail:
1. Go to www.seeag.org/letsgrowagarden2020 
2. Enter your name and mailing address*
3. Submit your name and address by Thursday, April 9th to receive your free seeds
4. Share your seed planting with us by using #letsgrowagarden2020
*We promise we will not use or give away your address for any purpose other than to send you free seeds! 
Thank you to The Plant Good Seed Company for your generous donation! Visit their website today to learn more about this local, organic, community-driven seed company. 
              
FIND AT-HOME RESOURCES FROM THESE SEEAG PROGRAMS BELOW!
Grades: 1st, 2nd, 3rd
Standards: 3-LS3-1, 3-LS3-2, 3-LS4-2
Description: Have you ever picked up a dandelion and blown on it, sending the tiny, fluffy seeds flying all over the place? Wind is very important for dispersing seeds to help plants reproduce. In this project you will design some of your own "seeds" and see which ones work best when they are blown across the room by a fan.
Grades: All grades
Standards: 1.6.P, 3-LS1-1
Description: Think about what produce your family eats in a week. There's a good chance at least part of what you throw away can actually grow into more food! Use this activity to think about what fruits and veggies in your home can be re-used rather than tossed in the trash. Check out this YouTube video for a bunch of ideas & click the link in the title for more instructions and pictures. 
Grades: All Grades
Standards: 1.3.P
Description: In agriculture, there are a handful of plants that are rockstars when it comes to improving soil health. But fenugreek isn't just good for soil, it's good for your health! Plus, eating fenugreek sprouts can actually make your SWEAT SMELL LIKE MAPLE SYRUP. Try using this plant in your garden and try it as a healthy addition to your diet too! Click the link in the title for directions on how to sprout fenugreek seeds, and check out this website to learn more about what cover crops you can plant in your garden! 
Fun Farm Facts:
Animal Edition
PIGS: Pigs are very intelligent animals. They recognize and respond to their names by the time they are 2 weeks old. HORSES: Early ancestors to the horse such as hyracotherium who lived over 50 million years ago were as small as cats.
SHEEP: There are over 1 billion sheep in the world. Female sheep are called ewes and males are called rams. 
CATTLE: Every cow has a unique pattern of spots. No two cows are alike! 
CHICKENS: Hens lay an average of 300 eggs per year. The eggs get larger as the hen gets older.
Grades: All Grades
Standards: 1.3.P
Description: Juice is a wonderful source of vitamins, nutrients and minerals that our bodies need to stay healthy. Normally you might buy juice in a container at the grocery store, but why not make your very own fruit and vegetable juices at home! This is a fun project that doesn't require any complicated machines; just the fruits and veggies you want to juice, a grater, a knife, and cheesecloth. Click the link in the title for complete directions! 
Jessica Lang is a dancer, Pilates and yoga instructor with a passion for helping others heal through movement and whole body wellness. She has developed these virtual classes to help keep kids active, healthy, and happy at home! All classes are provided through Zoom. Donations via Venmo of any amount are greatly appreciated, but not required. Click the link in the title for the Zoom Meeting I.D. and this week's schedule!
Certifications: 500 Hour Yoga Teacher Certification: White Lotus Yoga Foundation (2012), 250 Hour Yoga Teacher Certification: Hollywood Power Yoga (2014), Pilates Certification: Pilates Sports Center (2016)
Grades: 1st, 2nd, 3rd
Standards: 3-ESS2.D, 3.G.2, SL.3.1
Description: In these lessons, students will learn that although plants and people obtain nutrients differently, they both need proper amounts of nutrients to grow and be healthy. Click the link in the title for the California Foundation for Agriculture in the Classroom's lesson plan: "Fun with the Plant Nutrient Team."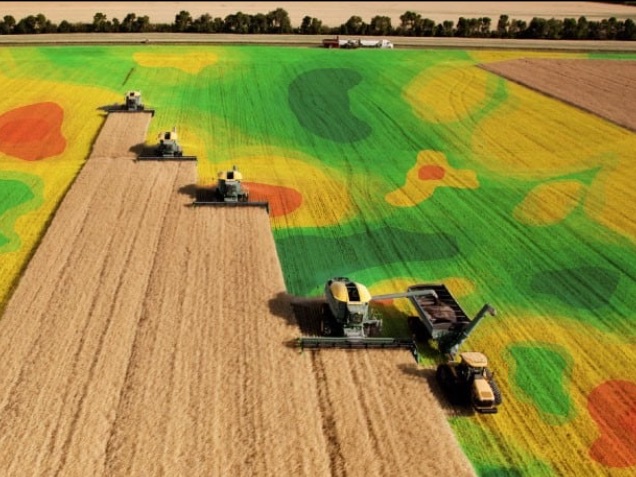 GIS Based Agriculture:
Article and Video 
"Sensors on satellites, tractors and in fields are constantly collecting data. GIS and other technologies shape this data into information that is accessible and interpretable by farmers and land managers to make efficient and informed decisions" – GIS In Agriculture Article "What Happens When Farming Goes High-Tech?" – National Geographic Video 
About: "Apeel forms a thin "peel" of edible plant material on the surface of the fruit that slows down water loss and oxidation, the factors that cause spoilage. Currently around half of all food grown ends up in a landfill. And we will soon reach a critical point in our ability to feed the world. We believe rather than devoting more land, energy, and water resources to food production, the key to abundance is in the building blocks of plants."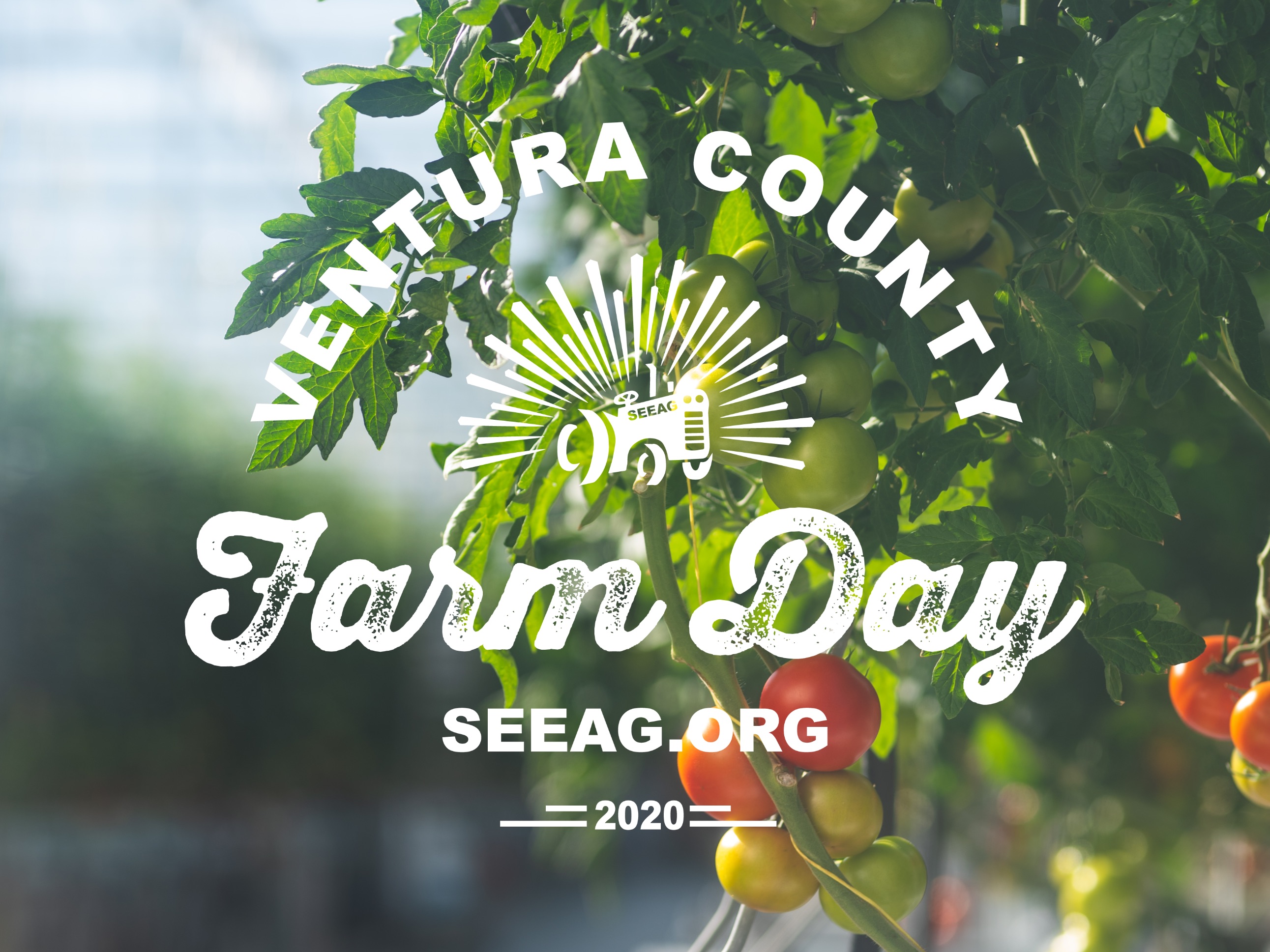 Ventura County Farm Day
November 7, 2020
Santa Barbara County Farm Day
September 19, 2020
Remember to check out SEEAG on Facebook and Instagram! 
Students for Eco-Education and Agriculture
501(c)3 Nonprofit Organization
Ventura, CA 
---