Rioters in Seattle late Sunday launched explosives and other projectiles at police officers, leaving several injured.
Eighteen people were arrested, the Seattle Police Department said.
The crowd was taking part in an anti-police union march that started around 7 p.m. The group marched to the Seattle Police Officer Guild (SPOG) building on 4th Avenue South.
After a person in the crowd set off a large explosive and tried smashing a window of a police vehicle, police officials issued an order to disperse.
People in the crowd started throwing rocks and bottles at officers while others launched explosives, according to police and video footage from the scene.
Several officers were struck by the explosives and injured.
Police officers used blast balls and pepper spray to control the crowd, which eventually dispersed.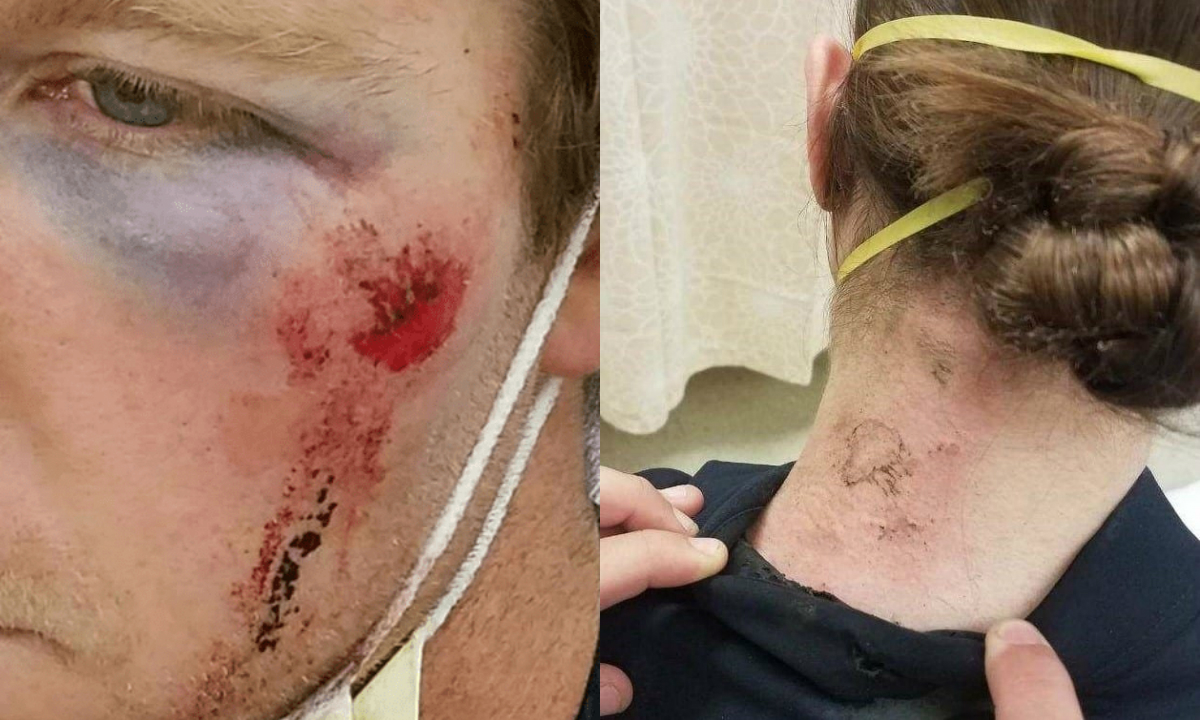 Seattle police officers injured when rioters launched explosives at them, in Seattle, Wash., on Aug. 16, 2020. (Seattle Police Department)
The charges faced by the 18 people who were arrested were not detailed.
Police said they're actively investigating what happened.
The Youth Liberation Front Seattle Division, a group linked to the far-left Antifa network, helped organize the event, which was dubbed an anti-police union rally.
"This Sunday we march against the SPOG, this 'union' protects killer cops from accountability," the group said on social media in the days leading up to the march.
The guild has led the efforts against defunding the Seattle Police Department.
SPOG didn't immediately respond to a request for comment.
While not an everyday occurrence like it is in Portland, Seattle has seen a number of violent demonstrations in recent months.
Council members have largely sided with demonstrators and voted last week to cut nearly $4 million from the police department's budget. There are plans to slash much more from next year's budget.
Police Chief Carmen Best resigned the next day.
The rioting on Sunday followed property destruction on Friday night. Police officers did not respond initially to the mayhem, though they showed up later.
Follow Zachary on Twitter: @zackstieber
Republished with Permission The Epoch Times    SUBSCRIBE
---
Get Citizensjournal.us Headlines free  SUBSCRIPTION. Keep us publishing – DONATE