American Freedom Alliance 3rd Annual Summer Picnic in Moorpark! Get Your Tickets!

Join us for our THIRD ANNUAL SUMMER PICNIC this September 9th at Eden Gardens in Moorpark. 
Our special guest is Brandon Straka, the #WalkAway guy – come meet him and hear his story, while you enjoy a lunch provided by the Grilled Cheese Truck! Sounds like a PERFECT afternoon!
The American Freedom Alliance invites you to our THIRD ANNUAL Summer Picnic!
Join other AFA members and friends for an afternoon of food, fellowship and just plain fun!
And we are delighted to announce that our speaker this year is Brandon Straka, the founder of the #WalkAway movement which has been spreading like wildfire. You can watch his video here.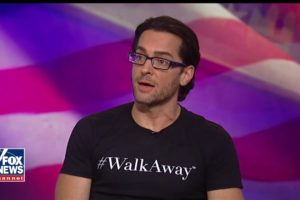 Courageous, funny, passionate and with remarkable media savvy and charismatic appeal, Straka and his movement have been bringing a shocking number of people – young people – to see which political ideology is, in fact, on the side of freedom. Join us for one of his first appearances in the LA area and meet this remarkable young man.
LUNCH provided by the THE GRILLED CHEESE TRUCK
We'll be serving a selection of the Famous Grilled Cheese Truck's "melts" 

In addition, lunch will include the following:
Variety of Salads
Bundt Cakes
Variety of Ice Cream
Beverages
Tickets: $30 per person, or Early Bird tickets for $25 available until August 15th
Have a great late-summer afternoon with the intellectually curious, freedom-loving members of the AFA community!
We're looking forward to seeing you there!
Organizer of AFA's Third Annual Summer Picnic!
The American Freedom Alliance is a non-partisan non-profit organization which promotes, defends and upholds Western values and ideals. The Alliance sponsors conferences, publishes opinions, distributes information and creates networking groups to identify threats to Western civilization and to motivate, educate and unite citizens in support of that cause.
---
Get Citizensjournal.us Headlines free  SUBSCRIPTION. Keep us publishing – DONATE