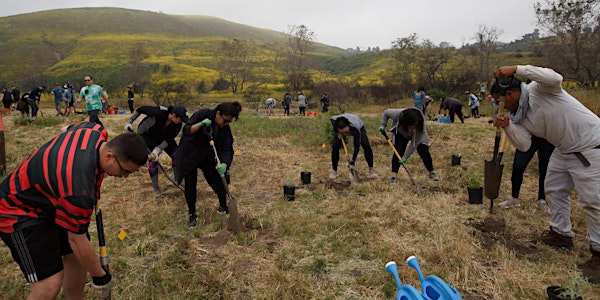 Friday Restoration at Rancho Sierra Vista – Potrero Creek
Date and time
Fri, September 30, 2022
9:00 AM – 12:00 PM PDT
Location
Potrero Road & Erinlea Avenue
Potrero Rd and Erinlea Avenue
Newbury Park, CA 91361
United States
Join the National Park Service for a volunteer event to restore a beautiful young Oak Woodland at Potrero Creek in Newbury Park!
About this event
About this event
Join us for a fun and safe morning of native plant restoration in our unique Potrero Creek in Newbury Park. The creek is home to a young native oak woodland, along with milkweed visited by monarch butterflies and various other native plants used by dozens of local birds, insects and other wildlife. Work will consist of planting hundreds of live plants grown from locally collected seed. This activity is appropriate for ages 5 and up.
The event will run from 9am – 12 noon .
Please bring water, sunscreen and a sun hat. Wear hiking attire, closed toe shoes and pants and long-sleeved shirt are recommended. Gloves and tools will be provided.
Directions/Parking:
Using google maps, search the following words:
"Intersection of Erinlea Ave & Potrero Rd, Newbury Park, 91361"
This will take you to a vacant parking area along Potrero Road, where signage will show you where to park and direct you on a short 3 minute walk to the restoration area. PLEASE ARRIVE ON TIME, WE HOPE TO NOT HAVE OUR LIMITED STAFF WAITING TOO LONG FOR LATE ARRIVALS!
Contacts: [email protected] and [email protected]
---
Get Citizensjournal.us Headlines FREE SUBSCRIPTION. Keep us publishing – DONATE