By Benjamin Yount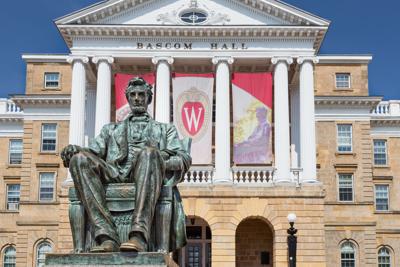 (The Center Square)  – There's not a lot of confidence about free speech on University of Wisconsin campuses.
The university released the results of its free speech survey on Wednesday. The results show more than half of students are afraid to share their opinions on controversial topics, while a third of students want the UW to place restrictions on who can say what.
"More than half of our students, 57%, reported wanting to express their views about a controversial topic in class but decided not to," UW President Jay Rothman said on Twitter. "Some worried that other students would disagree with their views, or that the instructor would find their views offensive, or that they would get a lower grade."
The survey quizzed nearly 11,00 students at 13 UW campuses. It asked about free speech in the classroom, on campus, and what responsibility the university has to make sure invited speakers don't say something that students find offensive.
"About one in three students think 'quite a bit' or 'a great deal' that administrators should disinvite such speakers," Rothman explained.
The university held a forum on the results Wednesday, and some faculty members defended the idea of limiting who can speak to students.
"I think students are within their rights to protest speakers," Franciska Coleman, an assistant professor at UW-Madison's Law School, said at the forum. "I think the problem is that universities don't have a process for making sure it's not just a squeaky wheel, right, it's two students and the speaker is disinvited."
Lawmakers have been concerned about free speech at the University of Wisconsin for years.
State Rep. Dave Murphy, R-Greenville, said he was struck by how many students self-censor.
"The difference in how students feel on campus, whether they are conservative or liberal, that is probably the most dramatic difference in the results that are here in the survey,"
Rothman said he hopes to use the survey results as a "foundation" to  "evaluate critically" speech on campus.
"We want to understand what the climate is on our campuses around freedom of expression, around concerns around self censorship, around students' understanding about whether or not they can have a civil dialogue," Rothman said.
---
TELL YOUR FRIENDS ABOUT CITIZENS JOURNAL  Help keep us publishing –PLEASE DONATE