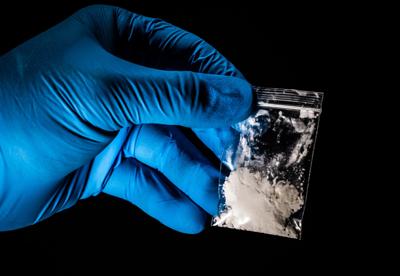 (The Center Square) – The drug and alcohol epidemic in King County did not slow down in 2022, as deaths from drug and alcohol abuse went up 24% from 2021 to 2022.
The King County Public Health Department's fatal overdose dashboard revealed 944 confirmed deaths from drug overdose and alcohol poisoning through Dec. 30, 2022. Tacking on unconfirmed cases that the department included and the total reaches 1,007.
The 944 confirmed deaths are a 24% increase from the total deaths from overdose in 2021, which was 709.
Opioids were the top cause of death in 2021 and 2022. In 2021, there were 540 deaths that resulted from opioids. Last year had a 28% increase, with 751 opioid-related deaths through Dec. 30.
The county attributes the increase to an increase in fentanyl use. Fentanyl-related deaths nearly doubled from 385 in 2021 to 670 in 2022.
The drug was involved in over 70% of all confirmed overdose deaths last year, according to county statistics.
In King County's 2022 overdose death report, the surge in fentanyl-involved overdoses affects people over 30 years old the most. An average of 17 overdose deaths occurred each week in the county last year.
The statistics have been previously brought up by county and state officials. Washington state Attorney General Bob Ferguson noted that the number of deaths from overdoses in King County in the first three quarters of 2022 had already exceeded the total deaths from overdoses in 2021.
Last month, Ferguson and his office filed a lawsuit against Kroger, Rite-Aid and Albertsons and the chain pharmacies they have acquired for their role in the opioid in response to the increased number of drug overdoses.
"These grim statistics are precisely why my team and I are continuing to push forward on holding those responsible for their conduct," Ferguson said at a news conference. "We want to make sure they pay for the damage that they caused."
The Drug Enforcement Administration describes fentanyl as an opioid 80-100 times more potent than morphine. The drug is often disguised to look like a legitimate prescription pain reliever and can be deadly in very small doses.

Staff Reporter
Spencer Pauley reports on Seattle and the King County area of Washington. He was previously an independent filmmaker and worked on "The Clinton Affair," a documentary series investigating the impeachment proceedings of former President Bill Clinton.
SOURCE
---
TELL YOUR FRIENDS ABOUT CITIZENS JOURNAL  Help keep us publishing –PLEASE DONATE