by Sheryl Hamlin
September 28, 2022: Launch Date for the high-tech vertical farm by One Point One (OPO).
Located in Avondale, Arizona, formerly home of acres and acres of farmland, OPO was welcomed by city dignitaries at the Grand Opening Ceremony.
The 80,000 square foot fully automated AI aeroponics facility produces greens now, but is capable of growing anything according to Sam Bertram, one of the co-founders. With very low water requirements, vertical farming uses about 99% less water than traditional farming. All of the water passes through a reverse osmosis treatment (RO) before use. Computers pass over each leaf and determine if the plant needs more light or water, so can take action in real-time. According to Co-Founder Beltran, they could even grow peach trees or medicine. A few of the benefits of vertical farming are enumerated on the company website.
The business model now includes a green business program with local businesses, partnerships with growers, and a subscription service (first tranche sold out) where subscribers will receive deliveries of fresh boxes of OPO products.
In the future, these vertical farms can be managed remotely as they as dispersed around a community says Sam Bertram in this Forbes article.
Sam Bertram, who has Irish roots (red hair and striking blue eyes), came to the United States with his brother to play tennis, but ended up in technology. So it is no wonder that one of his major investors is an iconic tennis star. See the investors here. Fred Luddy, famous for tech innovation, is also a major investor.
The current product is the result of five years of research. As Mr. Bertram said in an interview, this industry is disrupting 10,000 years of human farming in a period of five years.
Asked about the name One Point One, Mr. Bertram said that the company wants to feed the 1.1 billion people who were hungry at the beginning of this century. With only one life, he wants to make a difference.
Below are pictures from the grand opening in Avondale on September 28, 2022. Making history in Arizona.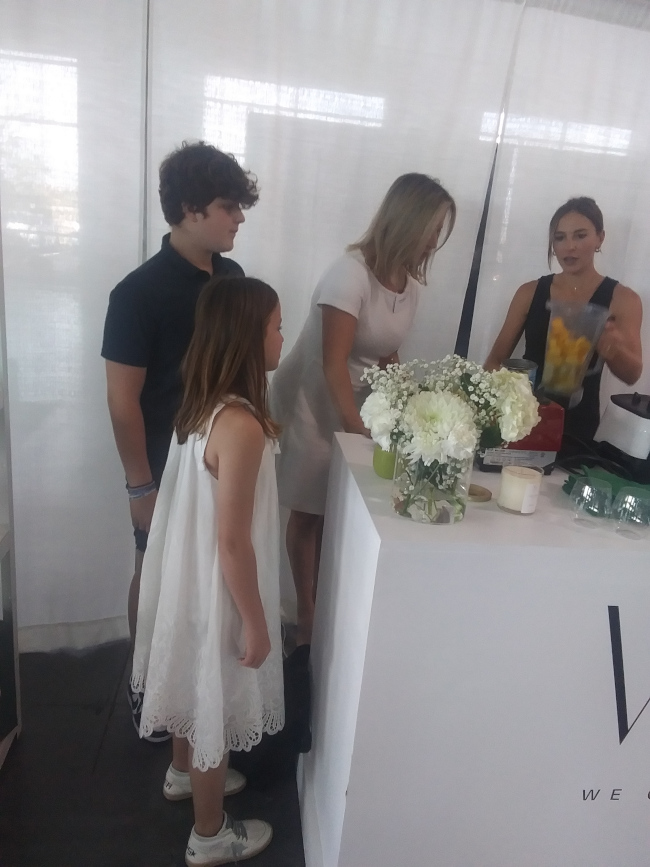 The Family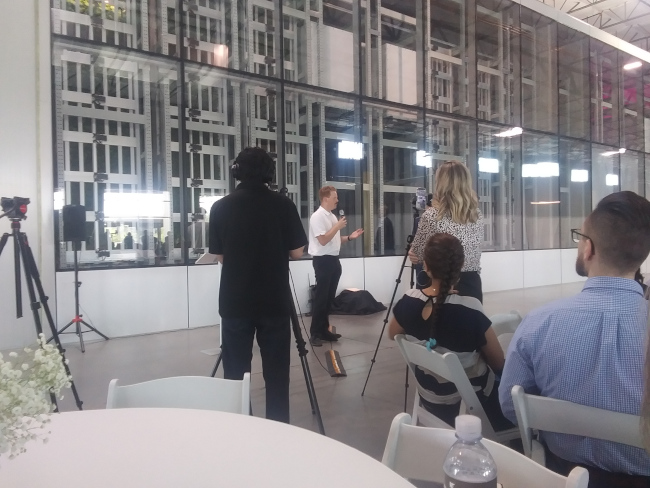 The Farm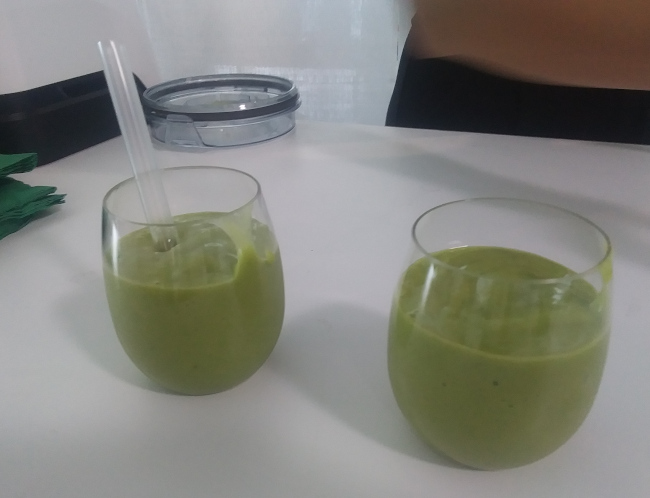 The Willo Basil Smoothie
The Willo Basil Smoothie was absolutely delicious and healthy. Recipe:
Tropical Basil Smoothie
1 frozen banana
1 cup frozen mango
1/2 cup frozen strawberries1 handful spinach
4 Willo basil leaves
1/4 inch piece fresh ginger
1 scoop vanilla protein powder
1 cup unsweetened vailla almond milk
1-2 pitted dates (optional)
Add all ingredients except the almond milk to a high-powered blender. Our in 1 cup of almond milk, adding more as needed to reach your desired consistency. Blend until fully combined. Pour into a glass or bowl (depending on consistency) and top with our desired topping, such as granola, fresh fruit, chia seeds or coconut. Serves 1
For more information about author: sherylhamlin dot com
---
TELL YOUR FRIENDS ABOUT CITIZENS JOURNAL  Help keep us publishing –PLEASE DONATE