Vietnam War veteran and Purple Heart recipient Ronald Hepper died in 2007 aged just 58, but last week, his widow, Ruth, was handed a keepsake that had been lost half a century ago: his dog tags from the war, which had been discovered in Russia, of all places.
In a special presentation last week, North Dakota Governor Doug Burgum returned the tags to Ruth. He later wrote in a tweet, "We are forever grateful for his courageous service and sacrifice."
Ronald Hepper had lost his tags after coming under attack in June 1969, just a few months into his tour. His boots, where he kept a set, were literally blown off his feet by an enemy grenade, and the tags were gone.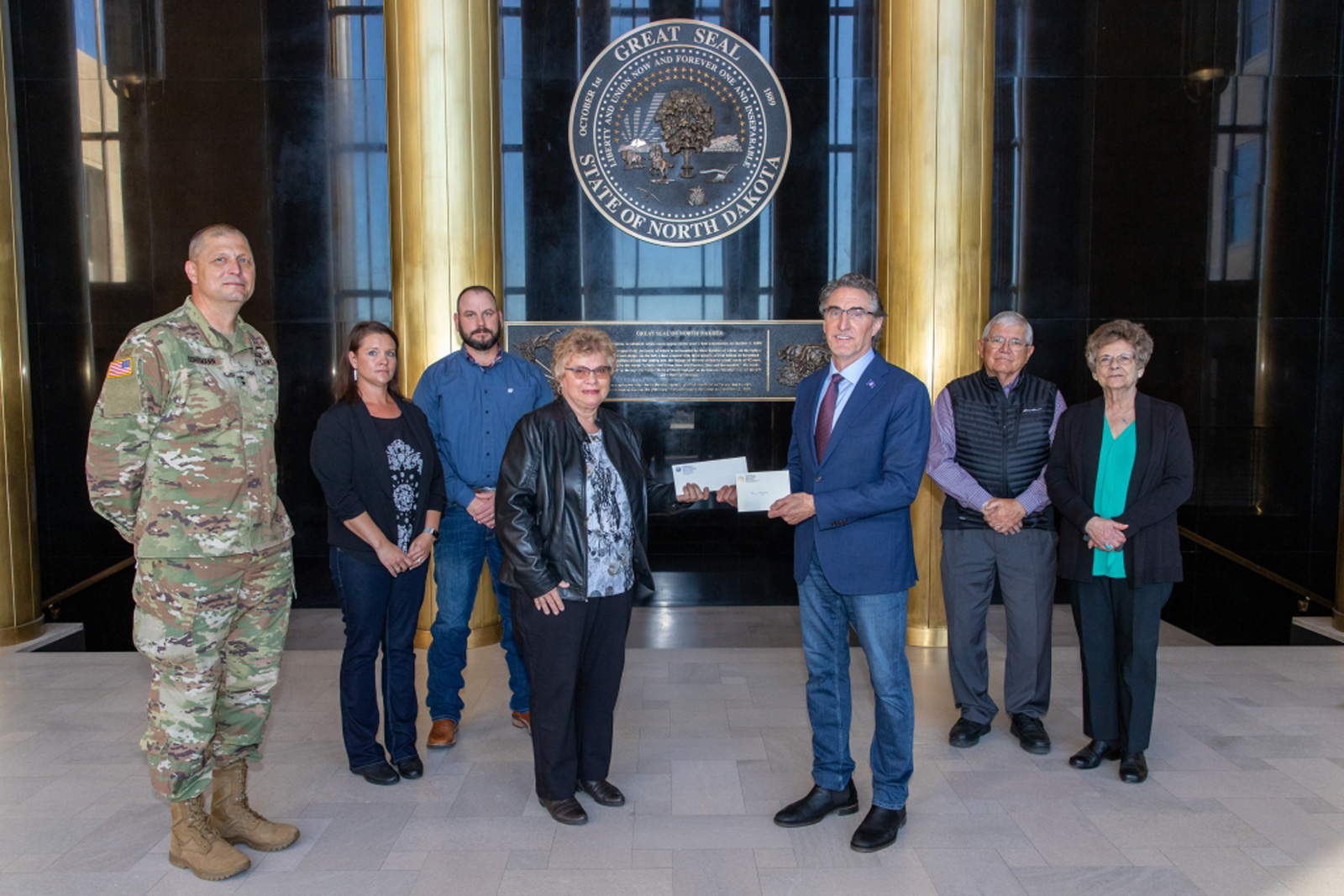 Gov. Doug Burgum presents Ronald Hepper's dog tag to his wife, Ruth. (Courtesy of North Dakota Office of the Governor)
He awoke in a hospital, where he spent the next three months. His legs had suffered shrapnel wounds but were fortunately saved by medics. He was awarded the Purple Heart for his injuries.
He returned home to Isabel, South Dakota, and later moved to Bismarck shortly before his death in January 2007.
Ruth states that although Ronald was a proud veteran, he didn't really talk much about the war or the attack. It had clearly left a mark though, as he had struggled with PTSD.
We may never know how the identification ended up in Russia—Ruth believes it was taken as a "souvenir" by a Russian soldier fighting alongside the North Vietnamese. What we do know though is that an eagle-eyed traveling American spotted and purchased it from a street vendor in Moscow. Later on, they took it to the American Embassy, where it began the long journey home.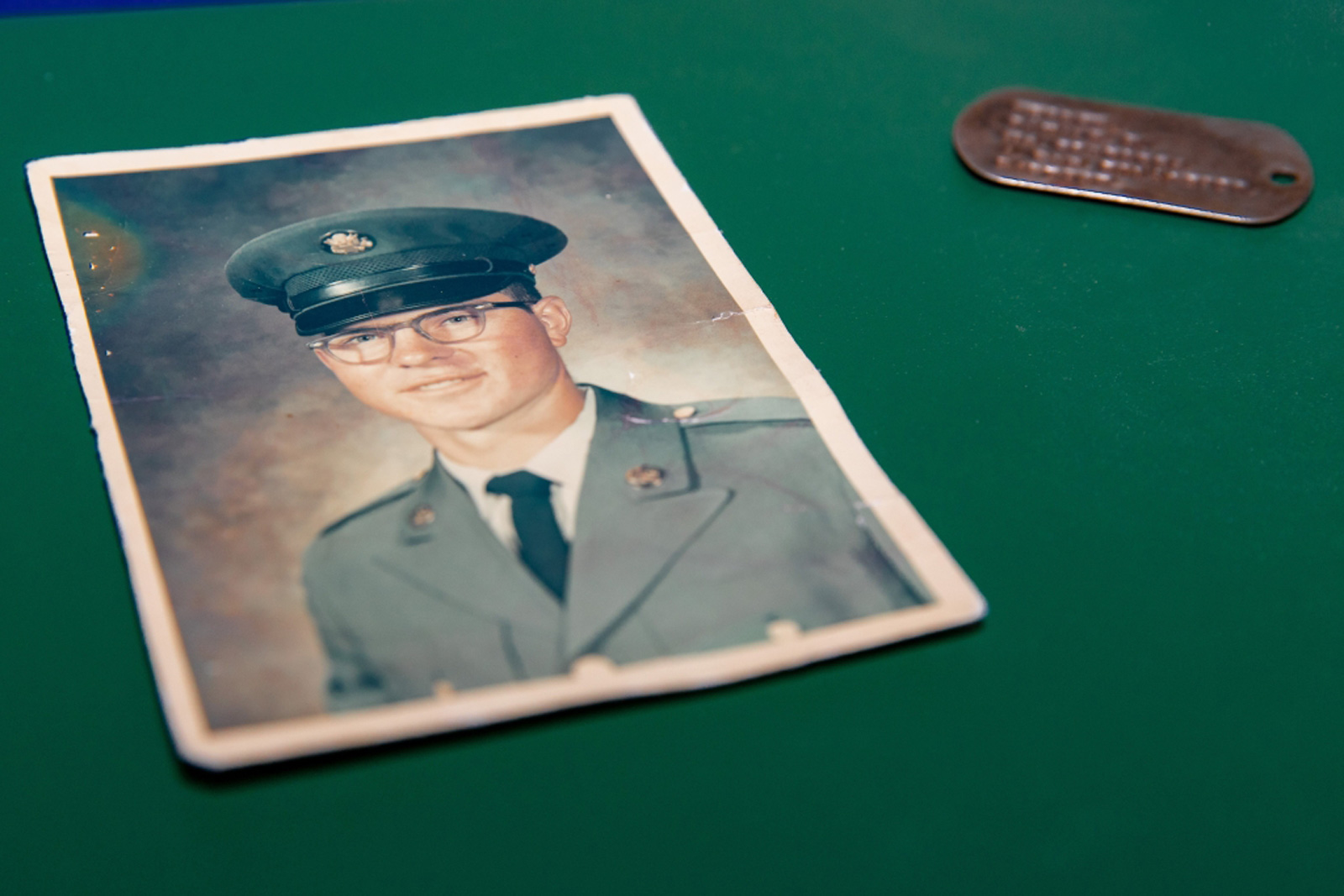 Ronald Hepper's ID tag is pictured with a photo of the Vietnam veteran and Purple Heart recipient. (Courtesy of North Dakota Office of the Governor)
Eventually, the tags made their way to the Governor's Office in North Dakota, via the Department of Veterans Affairs in Washington, and the ceremony to return the lost property was arranged.
The governor shared: "We are eternally grateful for the courageous service and sacrifices made by Ron Hepper and all North Dakotans who proudly served their country in the Vietnam War, as well as their families, especially those whose loved ones never came home.
"While we wish we were able to return these tags to Ron himself, we are thankful for the opportunity and tremendous honor to present this keepsake to Ruth on behalf of a grateful state and nation."
Ron Hepper is buried at the North Dakota Veterans Cemetery.
We would love to hear your stories! You can share them with us at [email protected]
Republished with Permission The Epoch Times    SUBSCRIBE
---
Get Citizensjournal.us Headlines free  SUBSCRIPTION. Keep us publishing – DONATE