BY LOUISE BEVAN
A Wisconsin mom has shared on social media an uplifting encounter with a good Samaritan who returned a family member's lost wallet without a single cent missing.
Michelle Dahlke, from De Pere, Wisconsin, took to Facebook on May 25 to share the pleasant surprise after 11-year-old Vince Hietpas from nearby Green Bay returned the wallet, which belonged to her 17-year-old stepson, Chase.
Chase had returned from a Memorial Day fishing trip with a friend only to discover that he'd lost his wallet along the way. "I got home, checked my drawers, there was nothing in there," he told WFRV.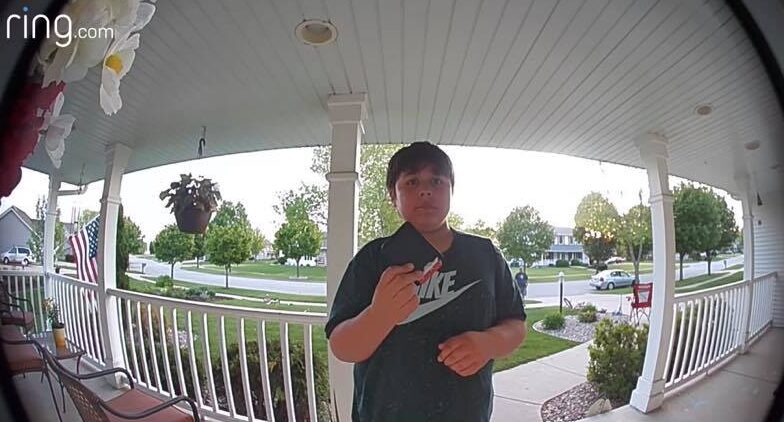 (Courtesy of Michelle Dahlke)
Vince and his father came across Chase's wallet next to a tree while walking in a local park. They saw the family's address printed on his driver's license and made the journey to their house. The family's RING doorbell camera showed Vince waiting patiently on the doorstep, wallet in hand, ready to return it to its rightful owner.
"Our watches and our phones were going off saying someone was at the front door," Michelle explained. "We were across the street having a barbecue."
Michelle's husband, Jason, answered the door.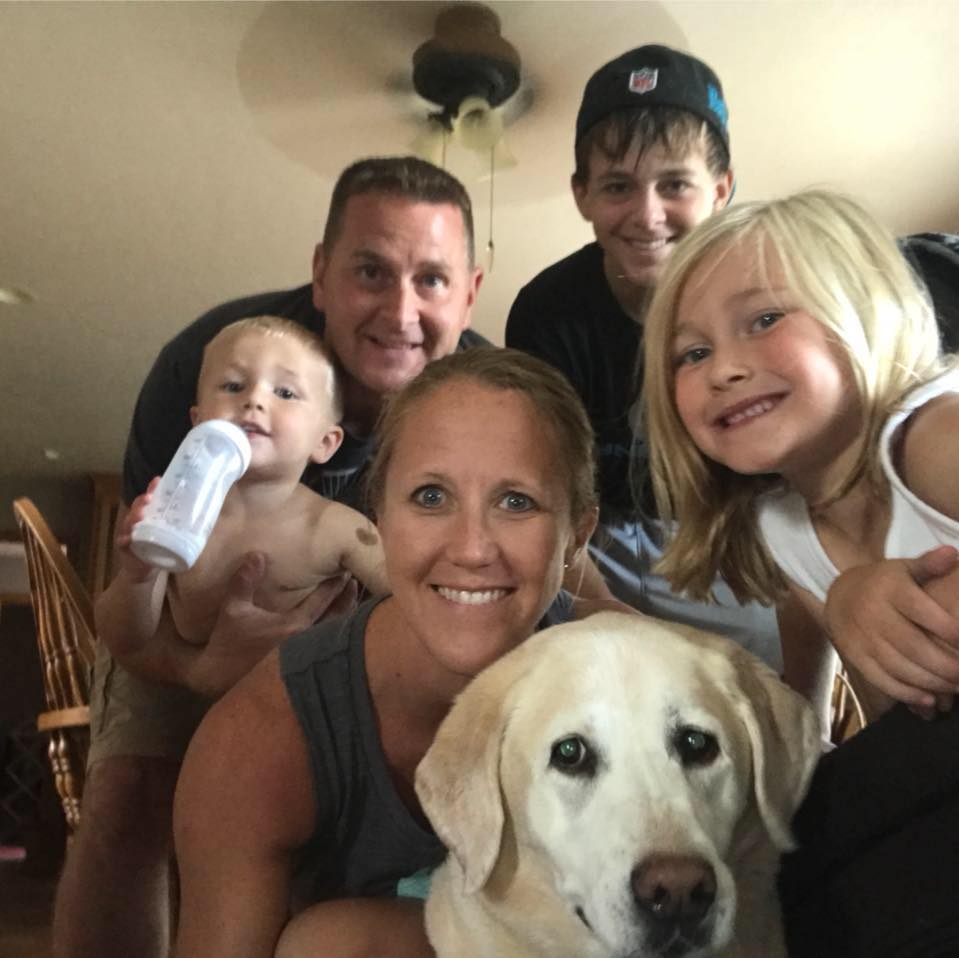 (Courtesy of Michelle Dahlke)
Upon receiving the wallet, Jason gifted Vince what cash was inside (only $2), but as Vince rode off with his dad, Lorenzo, the Dahlkes wished they had done more. "I was still kind of in shock that somebody could do a nice gesture like this," said Jason.
So, Michelle decided to track down Vince and his father on social media.
"[W]e contacted this family," Michelle later posted on Facebook. "The dad had Covid and was out of work. This family still gave the wallet back even though they have nothing!" Lorenzo had been unable to return to his job at a meat-processing plant even after recovering from the virus.
Vince, nevertheless, was satisfied with how it had turned out. "We got two dollars and I was happy," Vince announced, adding, "Doing the right thing is good."
For Chase and the Dahlkes, however, the honest act warranted something more.
Harnessing the generosity of their local community, the Dahlkes started a GoFundMe campaign dubbed Vince, the 11 year old hero, & dad with Covid. At the time of writing, hundreds of generous donations had already donated over $10,000.
On June 5, Michelle uploaded a video thanking all the kind donors for their contributions to the fund and explaining that the Dahlkes were presenting Vince and Lorenzo with the first of many installments, including a check for over $6,000, a plethora of gift cards, snacks, and clothes for Vince.
When asked what he wanted, the only thing Vince requested was socks, Michelle said.
"So thankful for [Vince] and his dad," Michelle later posted on Facebook. "There is so much hate in this world and so much negativity. It's time to focus on the positive."
We would love to hear your stories! You can share them with us at [email protected]
Republished with Permission The Epoch Times    SUBSCRIBE
---
Get Citizensjournal.us Headlines free  SUBSCRIPTION. Keep us publishing – DONATE