Adan Prescott was just 18 when his father, an Army veteran, died of a heart attack in 2013. The tragic loss of his dad sent Prescott into a downward spiral of depression and junk food addiction, and he saw his weight soar to 460 pounds (approx. 209 kg) by October 2016.
Today, having lost an incredible 260 pounds (approx. 118 kg), Prescott has finally fulfilled a dream of joining the military like his father before him.
"My father passed away from a heart attack and it was a huge shock for me," Prescott told The Epoch Times in an interview. "Suddenly I lost my motivation and my will to do better for myself.
"I always loved doing whatever I could to make him proud and that was all gone all of a sudden."
Prescott's father, Wayne, died at age 62 and had served in Vietnam.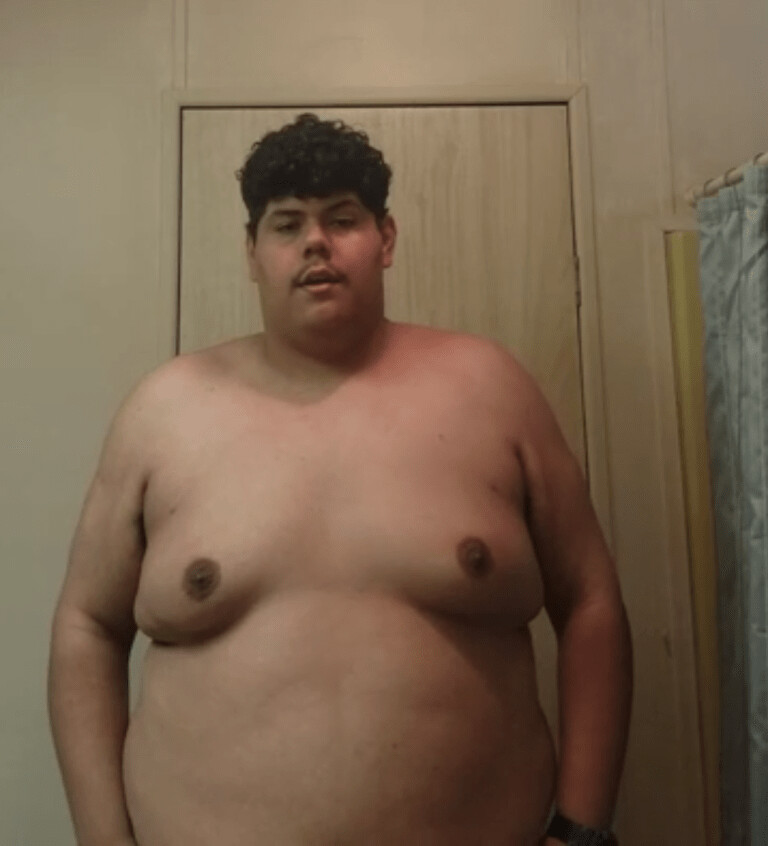 (Courtesy of Adan Prescott)
In depression, the teen sought comfort in food and soon became addicted to pop, pizza, burgers, and fries. At one point, he would even drink 11 liters (approx. 3 gallons) of sugary drinks in a day, he said. Prescott worked as a sedentary security guard at the time.
"When my dad died I just stopped caring. I started eating a lot of junk and used to love drinking soda," he told Metro UK. "I never cooked for myself and every meal would be a take-out or from a gas station. It was the typical burgers, pizzas and all that fatty stuff."
For three years, Prescott's toxic habits persisted, until he finally found the motivation to pull himself out of it. Fortunately, he hadn't suffered lasting damage to his teeth or weight-related illnesses such as diabetes by the time he decided to make a change.
At his heaviest point in October 2016, Prescott weighed a staggering 460 pounds (approx. 209 kg).
"One day I look up and I'm almost in my mid 20s with nothing going on in my life," he told The Epoch Times, "and I just decided to really take it seriously and undo what I had done to myself so I could move on with my life and do the things I want to accomplish." And that was to fulfill his dream of becoming a Marine.
First, Prescott changed his diet, cutting out all of the junk food and restricting himself to about 1,200 calories a day. That diet consisted of chicken, vegetables, fish, eggs, and rice. In just two months, he lost 50 pounds (approx. 23 kg). After a year, he had lost about 100 pounds (approx. 45 kg), he said.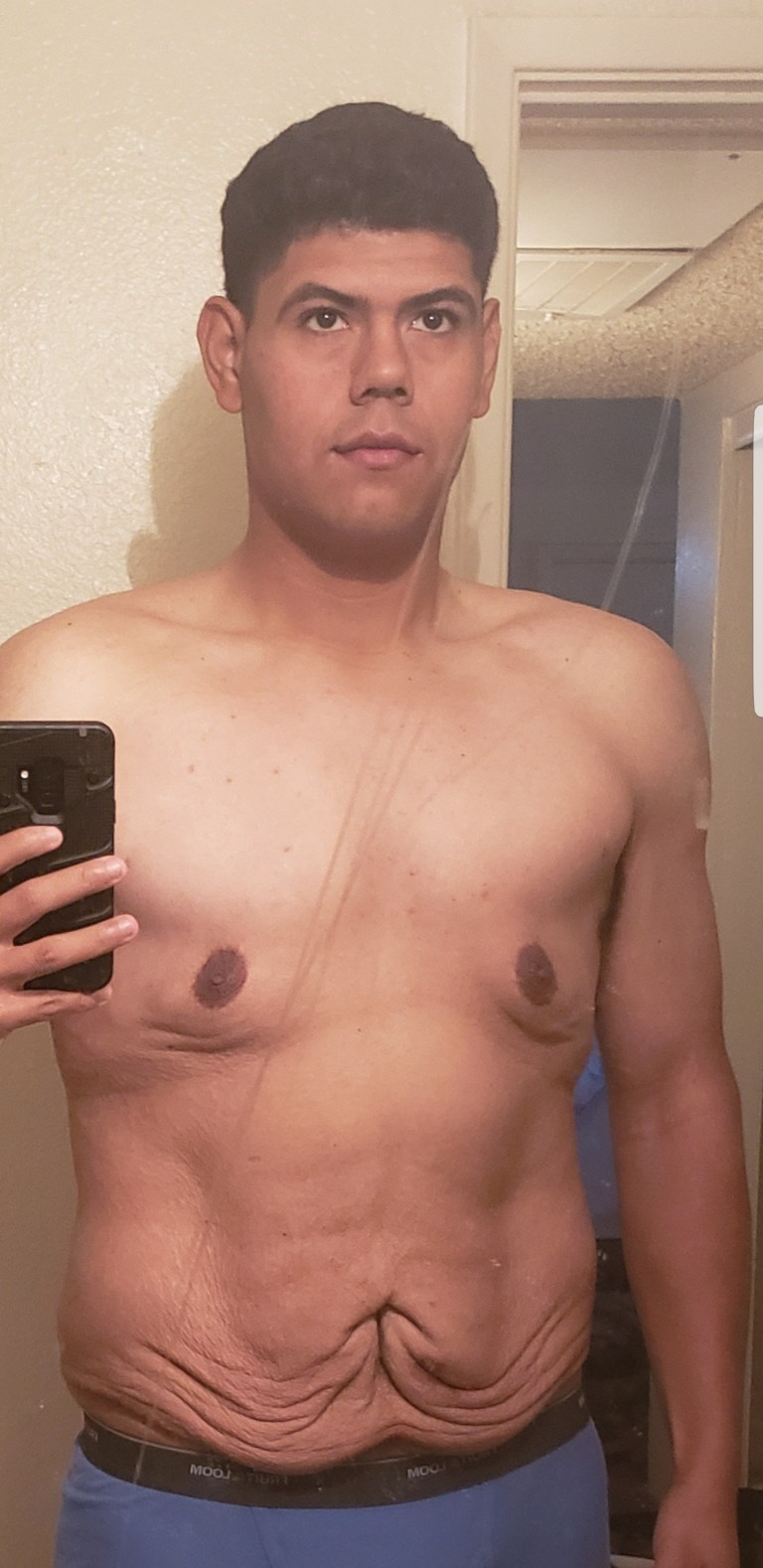 (Courtesy of Adan Prescott)
Initially, Prescott was too big to exercise. Though by mid-2017, he started walking, then started jogging, and eventually performing body-weight exercises. After another 18 months, in February 2019, he was down to just over 250 pounds (approx. 114 kg) and well on his way to achieving his goal of joining the military.
In order to meet the requirement for the Armed Forces, however, he took his training a step further by joining a boot camp. "I spent five months in the boot camp and needed to work hard to get physically fit," he explained. "I had to pass fitness and other tests, so had to be in good shape.
"By July 2019 I was down to about 210lbs," he added. "I eat a classic bodybuilding diet and am the fittest I have been in as long as I can remember."
Now, having passed all his tests, Prescott proudly announced he finally earned the title of United States Marine. Recalling the man who inspired him, he shared, "I like to think my dad will be proud of me too."
Meanwhile, Prescott offered advice to those interested in improving themselves. "It's never over," he shared. "You are never too far gone, it just takes hard work, consistency, and time to achieve anything you want. Nothing is to [sic] big if you truly want it."
Prescott now tracks his ongoing fitness progress, and offers help to others interested in self betterment, on his Instagram site.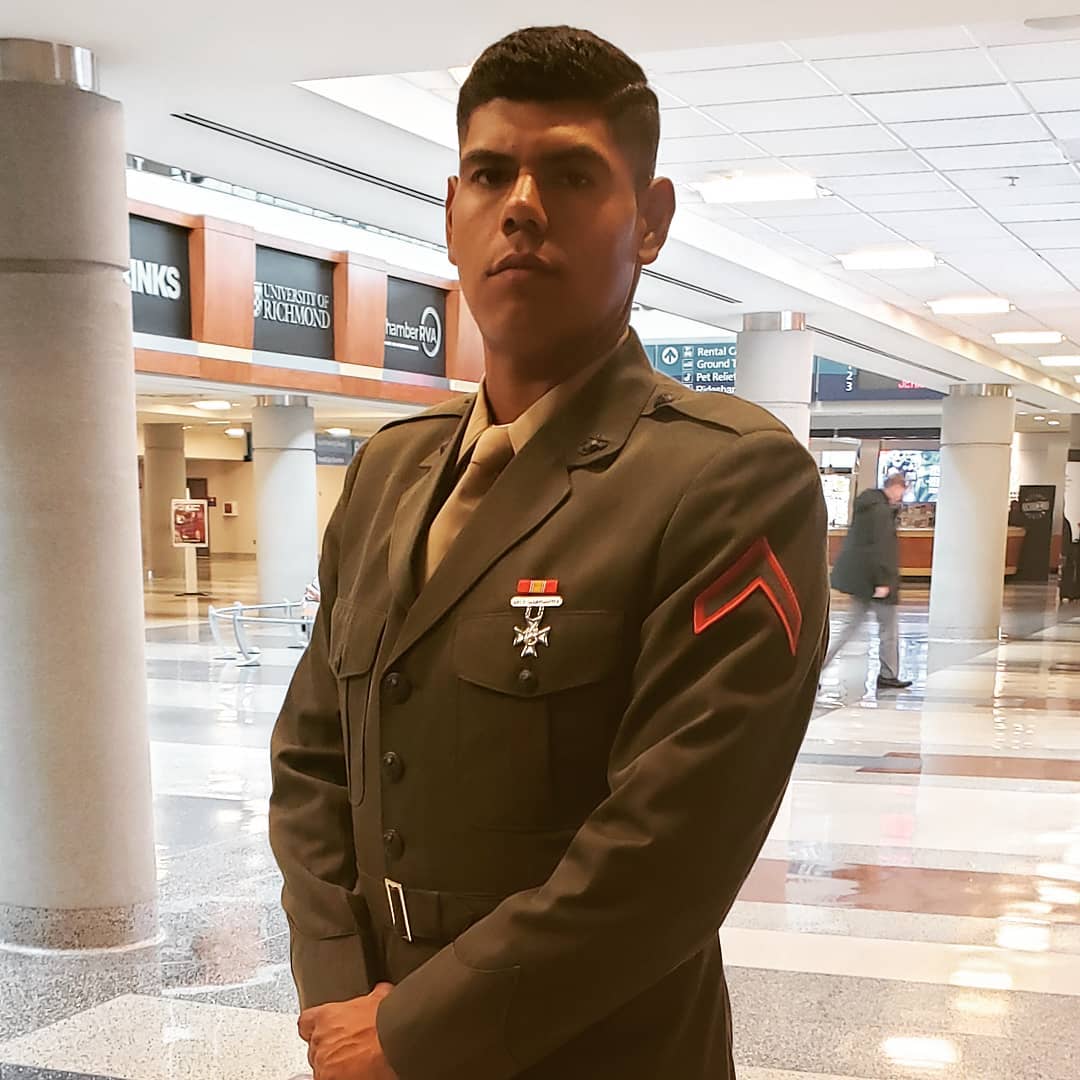 (Both Phoths Courtesy of Adan Prescott)
We would love to hear your stories! You can share them with us at [email protected]
Republished with Permission The Epoch Times    SUBSCRIBE
---
Get Citizensjournal.us Headlines free  SUBSCRIPTION. Keep us publishing – DONATE