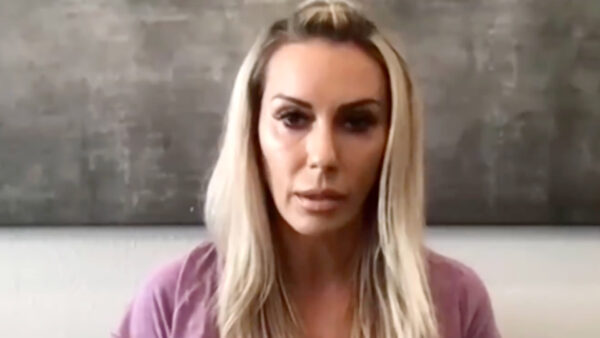 San Francisco salon owner Erica Kious speaks in a Zoom news conference with reporters on Sept. 3, 2020. (Screenshot/Courtesy of Erica Kious)
"The salon owes me an apology for setting me up," Pelosi added.
Erica Kious, the owner of the salon, asserted that Pelosi's claims were false.
"There was no way I could've set that up," Kious said. "I've had a camera system in there for five years. I mean, I didn't go in there and turn cameras on as soon as she walked in and set her up. So that is absolutely false."
This week, Kious said that she is closing down her business after receiving "a lot of negativity" toward her business, according to an interview with Fox News. "I'm actually afraid to go back. … It's a little scary and sad," she said. "I do have a lot of positive calls and text messages from clients. But other than that, nothing but negativity."
Meanwhile, a GoFundMe set up for Kious has raised more than $336,000.